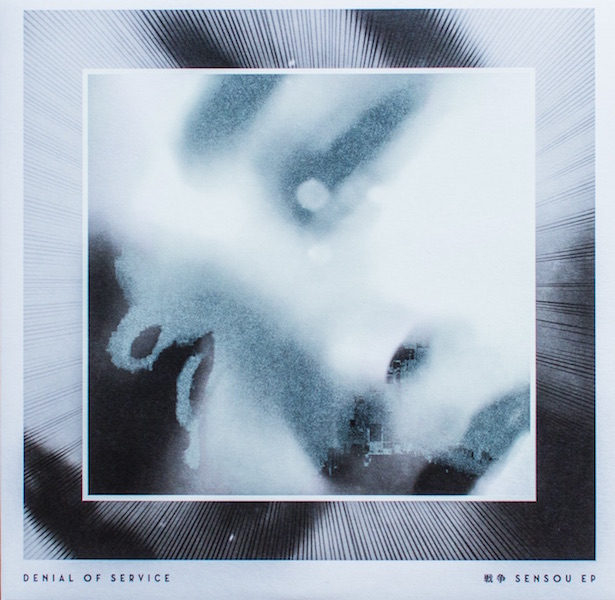 The brooding Industrial ambience of "The Element Of Crime" is an end-credits elegy that skirts around the edge of a Blackest Ever Black darkness. Its partner, "戦争 Sensou", translates as "Warfare". The accompanying NSFW video (unless you`re employed in a dungeon making snuff) portrays lust and desire through a nightmarish molten liquid metal mosaic of creepy Japanese "school girls" and bondage. Intercourse not a simple act of attraction but a need for a "validation", a transferal, of "power" and submission. Themes explored by some of Coum Transmissions` works and the music could be an "October Love Song", or closer, Cosey Fanni Tutti`s "Time To Tell"* (which recently got overhauled by Rouge Mecanique for I`m A Cliché`s Edit Service). A whispered subliminal Electro confessional. The Zang Tumb Tuum of Propaganda`s more seductive moments (check around the 7 minute mark). Clock DVA`s "Fractalize". Man-amplified, augmented by tech, and dreaming of a posthuman sex.
Where are you from?
Not OZ.
Where are you based?
As of the past 3-4 years, forcibly stranded in Greece with on and off intervals spent in Switzerland, Germany and the UK.
What made you start?
It`s all occurred naturally and "by default" thanks to the obligatory absorption of the Punk / Post-Punk ethos at an early age and after an initial encounter with the German electronic scene in the late 70s and a Moog synthesizer in the very early 80s.
What makes you continue?
It`s an avalanche of sorts really. What I do is based upon observation. As long as "things" are happening in the sensuround, I am compelled to keep commentating, or ranting, in my own way I suppose.
How would you describe your sound?
In all honesty I couldn`t given a limited space, as it varies greatly, from strictly electronic to more traditional guitar / vocals-based, always with an emphasis on rhythm and an alleged affinity for the dystopic, and always depending upon the concept which needs to be served. The philosophy behind the material though, is heavily informed by Burroughs-ian and Situationist ideals.
Where is your favourite place to play / party / other?
Easy. London, Berlin, Basel, Athens.
What are you most proud of?
Discipline
Who are you working with?
Control freak with dictatorial tendencies here. No one, although I occasionally enjoy remixing and appreciate collaborating with people who I respect, and when caught off-guard.
What are your plans for 2016?
I'm taking calamity in as it comes. I don't currently have the luxury of wishful thinking (smile).
*can someone please put the original out on vinyl?