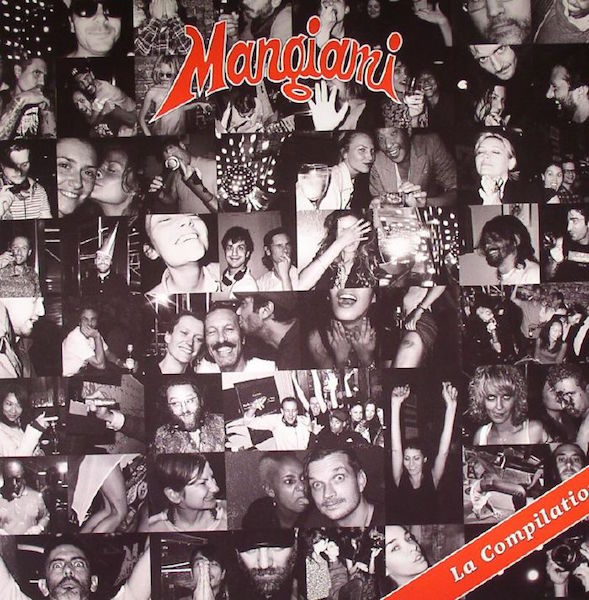 Located on Stanton, just off the Bowery, between Soho and the Lower East Side, Mangiami ("eat me") was a "hang-out", an unofficial clubhouse, where you could always find a friend or likeminded soul. Host Gianfranco, with the able assistance of Jason Kincade, programed music and booked DJs in such a way that the venue became an essential part of the schedule for visiting internationals: Play the club on Friday or Saturday, chill the Sunday, hit Mangiami on Monday, do Beats In Space on Tuesday,…. Golf Channel`s Phil South called the place "a beautiful social hub", and as a social hub should do it established and extended networks and collaboration. The music presented on this commemorative compilation, for all the good times, reflects Gianfranco & Mangiami`s open-minded, open-armed, spirit.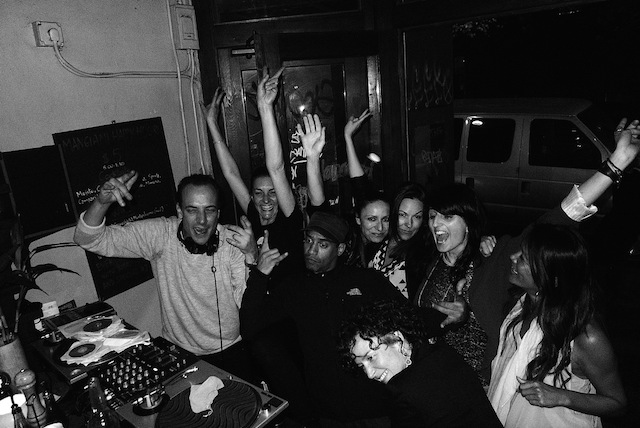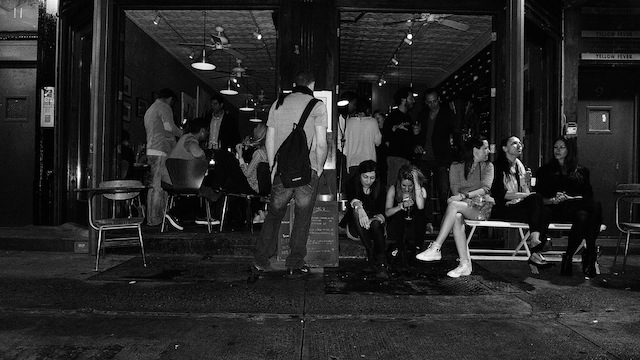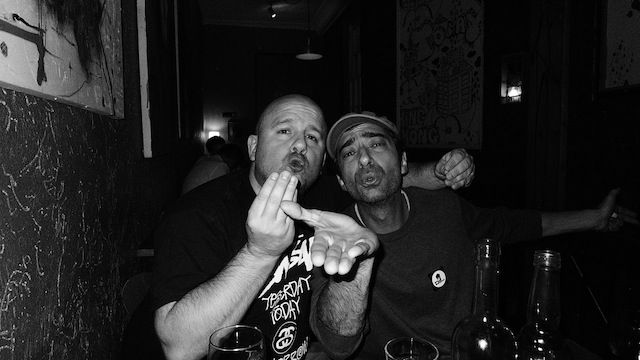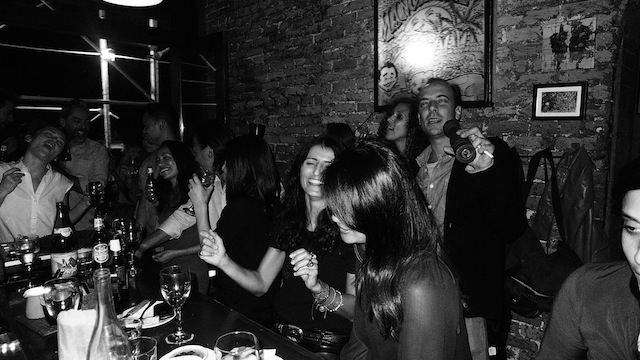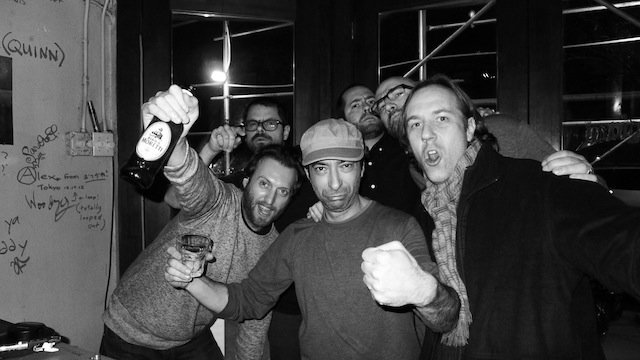 Willie Burns, in his Grackle alias, borrows Young Marco`s chimes, arpeggios and kalimba patterns. Felix Dickinson`s group Dedication, which includes Tsuyoshi Kosuga of Japan`s Cro-Magnon, contribute a stunning piece of piano-filled Electro-Soul (a tune both Apiento & I have been pushing for a while, ever since Apiento bullied a file out of Phil). Throne Of Blood`s Populette bang a cowbell for nocturnal Techno Dub. Alex From Tokyo teams up with "have-geetar-will-travel" Bing Ji Ling for a slice of New Wave that does the New Romantic equivalent of Body-Popping with Fashion and 400 Blows on Kazino`s checker board dance floor. Nick Chacona`s live band sound like a meeting of The Clash and The Who`s "Eminence Front"; a Larry Levan mixed out-take from "Combat Rock", with vocals like The Strokes doing The Stones. Jonah Sharp & Jason Drummond`s Loose Control Band eschew their Punk Funk and 808 for smooth R&B. The mysterious Totes Preesh make cosmic Prog.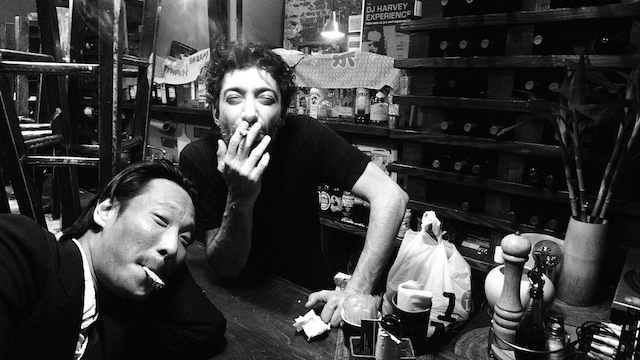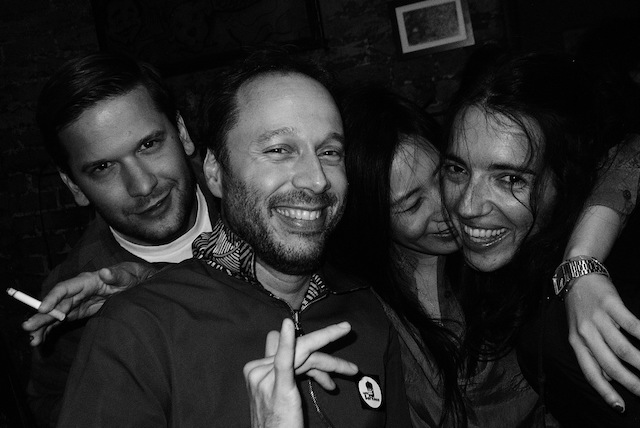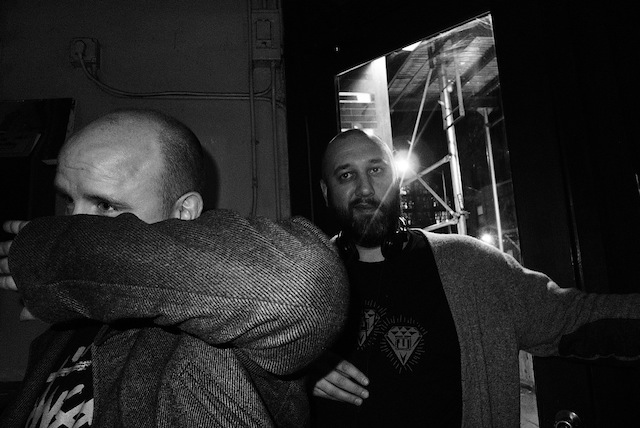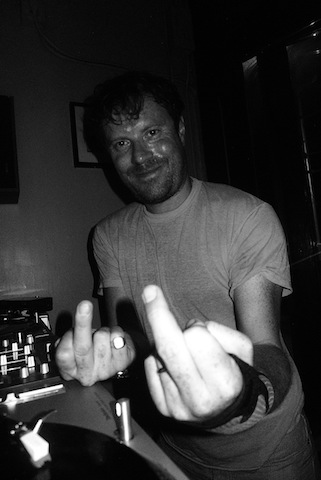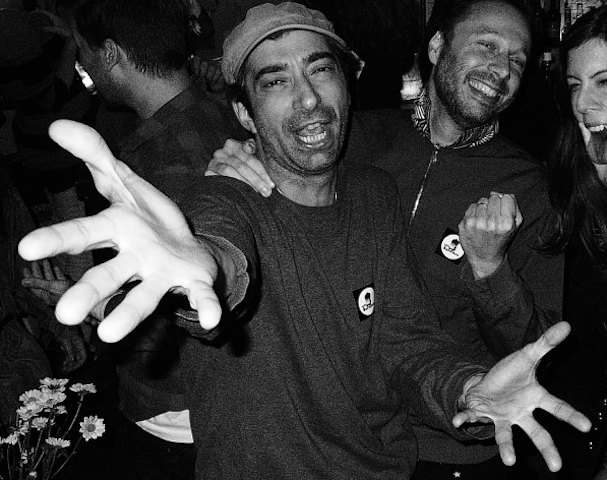 All formats, CD, digital & vinyl, include a mastermix from another NYC institution, Tony Humphries, which really brings a lot of the tracks on the compilation, such as Thugfucker`s chugging "100", to life. The mastermix also makes great use of those "ChannelXXX" edits from Dr. Dunks, Justin Vandervolgen and Dan Tyler, which formed the first part of Golf Channel`s tribute last year, and as Phil South, again, says gives Tony the chance to reach both backwards and forwards through the city`s musical heritage.
You can purchase the package digitally at Juno or Beatport.
With Mangiami sold, Gianfranco now runs Pepe Rosso Social, on Mott Street.