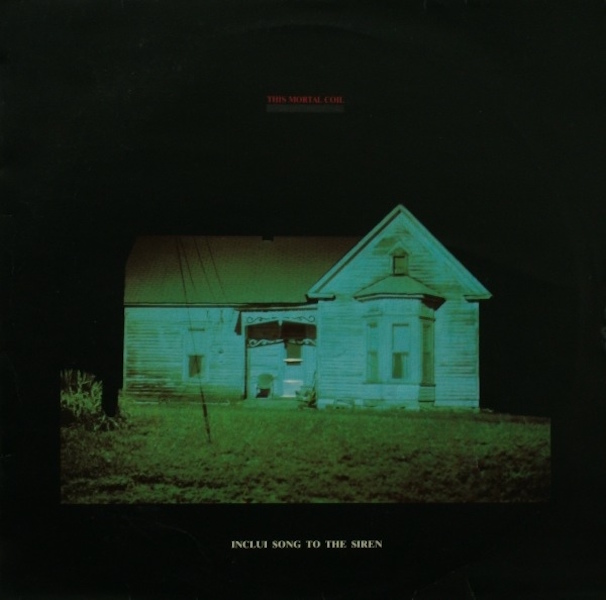 Matt`s mum was always pleased to see me & Dave. I understand now why the introduction to children`s new friends brings happiness. A comfort that they are liked, that they are not alone. I put the tape into the player in Matt`s room. Neither a ghetto nor a blaster. Matt lived on a short residential road of `70s new builds, as quiet and community-like as a cul-de-sac. He`d been given a car for Christmas. His mum had tied a huge bow about its doors and roof which he`d had to ceremoniously cut. I didn`t own a car until I was over forty. I`ll shrug and offer that I never really needed one. Where I`d walked from it was easy to "borrow" one, hot-wired like a punk heart. I can`t comment on the size of their house because I would only make it as far as Matt`s bedroom, where we`d take the piss out of each other and fine hone our wits and routines. We were seventeen and we thought we were smart.
This Mortal Coil`s chimes rang out and immediately silence replaced the weekend`s plans, laughter and Young Ones impressions. Sun setting on a 6PM dusk, the three of us didn`t speak again until the music was finished, stepping out of time for a moment, escorted by a promise of love and loss, a glimpse of all those lips we`d never kiss, a cruelty cloaked by beauty. When I listen now I am at window looking both backwards and forwards, as if its call had defined the manner in which I would travel, desire and the search. Dave fell in love with the voice. I lost my soul to the lyric, the idea that love would always be in folly, would always be out of reach. With hindsight I should have beeswaxed my ears, avoided its curse.
We never mentioned the song. I never played it in their company again. I never played it in anyone`s company again. Some may poo poo the version, self-congratulatory know-all snigger at Liz Frasier`s misreading of the lines, prefer the raw nature of the Tim Buckley original or John Frusciante`s take, but I am still haunted. When I was young it set me on a path and now I am old I am left wondering what it was I expected to find. I wanted to be consumed and I was consumed, but it never seemed to be enough. The only fire that didn`t appear to diminish was the want. Yet even. That I might have wasted my minutes seduced by a sad fairy tale of a song. It conjures no image, no one face, or procession of faces, only space, a distance.
That love exists inside, all surfaces but reflection. For the fortunate that some might shine more brightly.