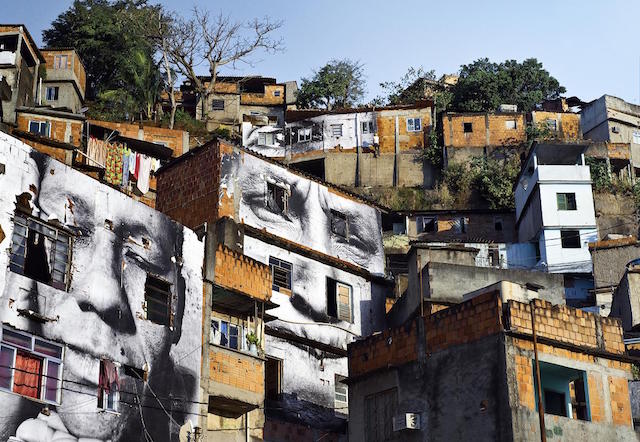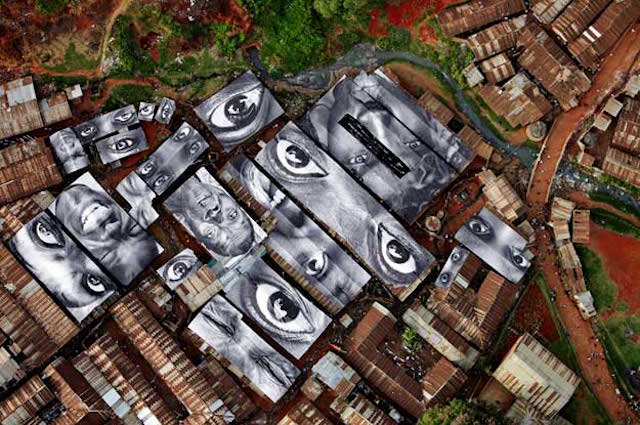 The anonymous JR calls himself a "Photograffeur", an "Urban Artivist", fixing his out-sized, mural-like works to the buildings of Paris` projects, the dividing walls of the Middle East, Africa`s shanties and the favelas of Brazil. I guess there is a link to our previous posts about Christo, in the scale of his pieces, both in size and time, and also something shared with fellow "social provocateur" Banksy. JR openly poses the question, "Can Art change the world?" with the streets of the world acting as his gallery.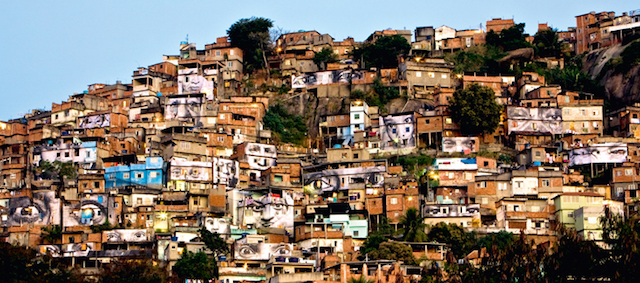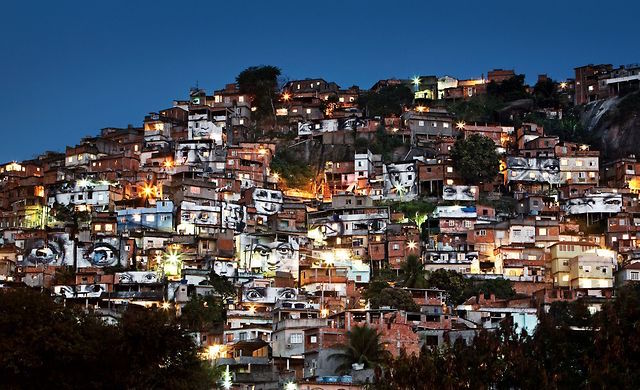 Beginning illegally in 2006 his "unframed" installations often address conflict by creating it: posting portraits of suburban "thugs" from Cite des Bosquets & Cite de la Forestiere, the centre of 2005`s Paris riots, in "well-to-do" districts of the city; putting face-pulling Palestinians on the Israeli side of security / separation walls and fences, and vice versa with laughing and crying Israelis. Targeting areas already torn by divide, conflict in the 21st Century has brought him to the cause of the displaced and the migrants of war. These enlarged photographs exaggerating their subject`s humanity, giants up close, serving to drive home the plain simple truth that despite differences of race, class, and religion, we are all the same.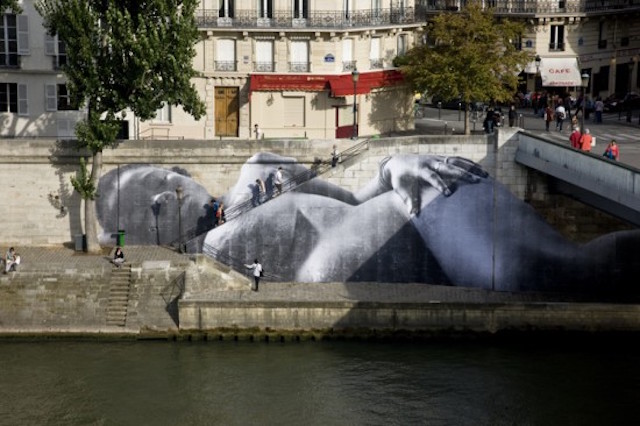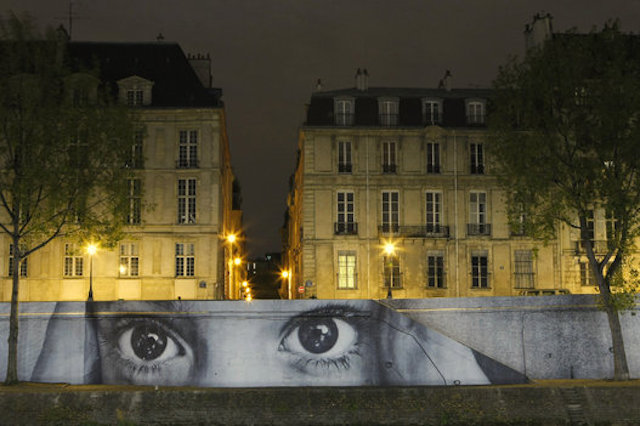 The on-going "Inside Out", begun in 2011, encourages people to reclaim their communities by displaying their portraits (images are uploaded, posters created and sent out) to date has involved 150, 000 people from over 100 countries. "Women Are Heroes", initiated in 2007 and concluding 2014, sought to highlight the dignity of women who are commonly the primary victims of "war, crime, rape, poverty and political or religious fanatics", suffering yet refusing to give in to the pain and hardship of an everyday struggle. The project traveled to Sierra Leone, Freetown and Bo City, Liberia, Monrovia, Kenya, Kibera, Brazil, Moro de Providencia, India, Jaipur, and Cambodia, Day Krahorn.
There`s another true-ism, passed off as joke or insult, but which is neither: "You`ll never be the man that your mother was".
For more info please go here.