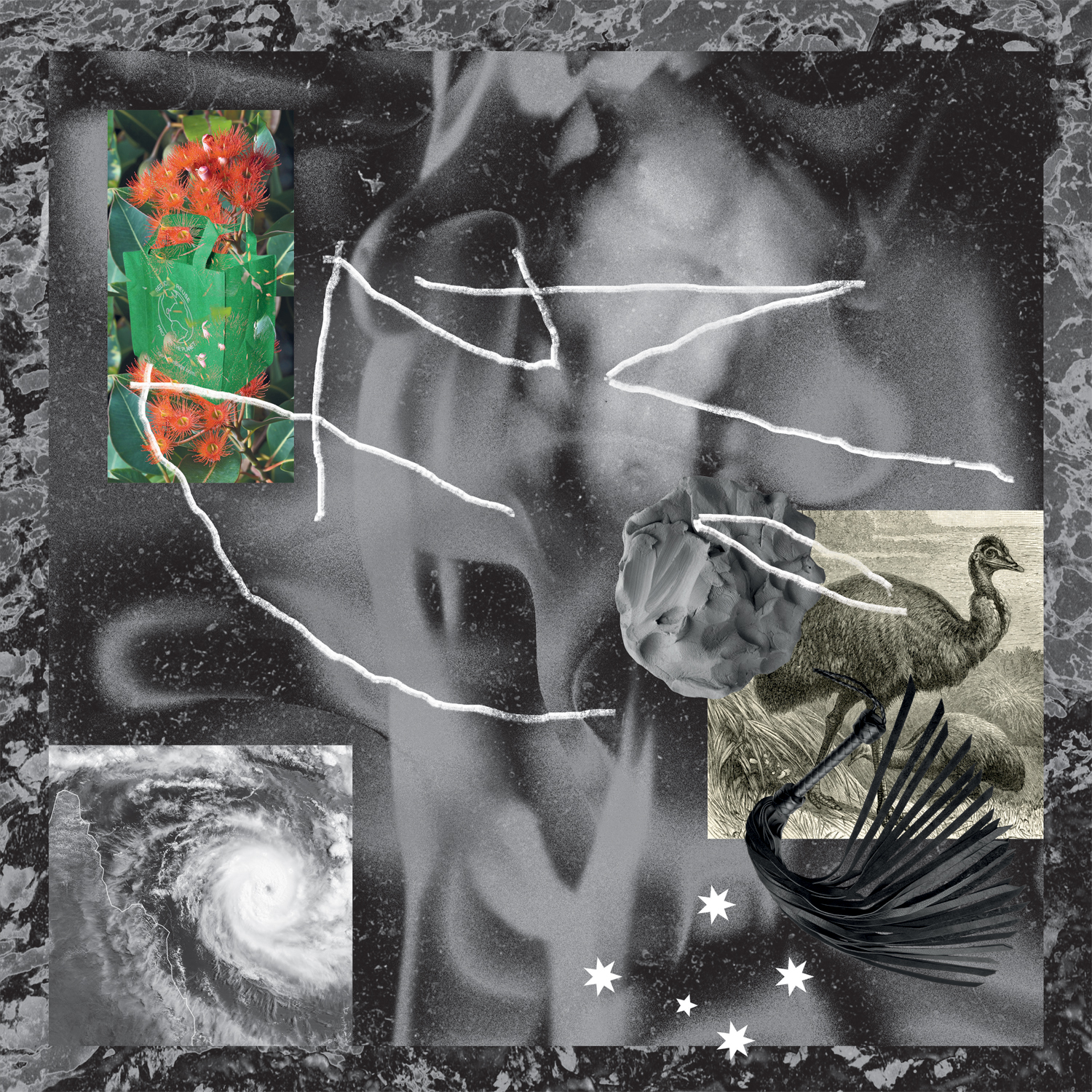 As I find myself getting older I feel myself drawn more and more to the world beat. I mean I always liked that odd ball world dance music from the 80s (you know like when they remixed Ofra Haza) but sometimes you have scenes and bands that encompass that in a very tidy modern way. The influences get mixed up and up to such an extent that "new" is the result. The music coming from nowhere and everywhere… And that to me is No Zu.
I am sitting on the South Bank writing this in a pad not on a laptop, headphones on looking at the Thames. Point being I don't have access to my laptop so I don't have the press release to tell you who does what in the band and at the time of writing I can't even see what they look like. This is a good thing. The music is speaking for itself. And No Zu's really does. They don't need to go and prove they are oddball and leftfield with words and pictures. They just are.
This album sounds like the band had a lot of fun making it. It is leftside disco. Ghosts of 'Remain In Light' meeting DJ Harvey. I mean that happened in the 80s when Larry Levan took Grace Jones to the Paradise Garage (as well as a whole host of other funky records) but this is the update for 2016 with a ton more congas and percussion.
The horns run at the front for a lot of the time, which I have to say generally in life isn't my thing, but these work in that Go Go fashion in that they are part of the groove and when the solo pops out its for a reason and it works. They are part of the show not the show. It goes the same for the vocals. They work in that Tom Tom Club fashion. Sort of in the groove and riding around dubbed out in a disco fashion. You can clearly hear that some of the band have spent a lot of time soaking up not only quality disco records but a load of modern stuff too as the bass is warm and driving.
The aforementioned Tom Tom Club are probably your closest comparison here or if you want to imagine what this sounds like. It's them, but now. Its the sound of modern day leftside clubland distilled into an album by people that sound like they live on the moon. Chris & Tina Tom Tom took the sound of WBLS and Kiss and New York clubs at the time and found their thing, No Zu have soaked it up through their records and, in this day and age, maybe the world sounds available at your fingertips via the web. Maybe that explains the melting pot. Who knows. Like I said I don't have the press release.
So I haven't been looking at the track titles or anything and have to say its the perfect way to review an album and this is all good. From start to finish its superb. I hear so many influences and at the same time I hear none. I just hear a band having fun and making something new in a room together and it all coming together pretty naturally. If you've ever checked GOAT then maybe these dudes are their Paradise Garage cousins. From London to Oz. Top work.
No Zu's 'Afterlife' is released by Chapter Music on vinyl and digital on Feb 5, 2016.