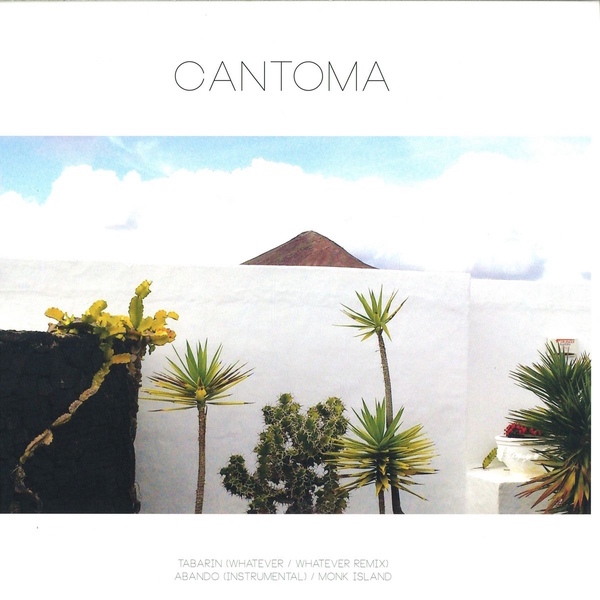 I haven`t heard the whole of the new Cantoma long player, "Just Landed", but if the two opening tracks here are anything to go by then there`s a marked increase in instrumentation and musicality compared to the already very fine previous albums.
"Abando" squeezes the Blues-y licks of Peter Green and J. J. Cale (an original White Isle staple. Just ask Alfredo), acoustic strum, tabla, orchestral strings, muted brass and a violin solo into the space of five minutes. Surf then washes you up on the shore of "Monk`s Island" for Folk picking, bongos, the gentle tap of a tambourine, pan pipes and rippling Nicky Hopkins piano.
For the dancefloor Justin Strauss (with Bryan Mette as Whatever / Whatever) remixes "Tabarin" into mirrorball light and shade. Liquid Liquid percussion, Santa Esmeralda hand-clapping and a gypsy guitar are threatened by a menacing B-line and any strings now reduced to Disco stabs, like those FK used on Rod and The Cure. It`s a bit like Dennis Kane remixing Capablanca. When wondering if something is "Balearic" I set myself the question "Can you imagine Alfredo playing it at Amnesia, or Rampling playing it at Shoom?" In this case, Mr. Fiorito? I`m not sure. Danny? Definitely.
The best place to listen is over at the Cantoma website where you can also purchase a copy.