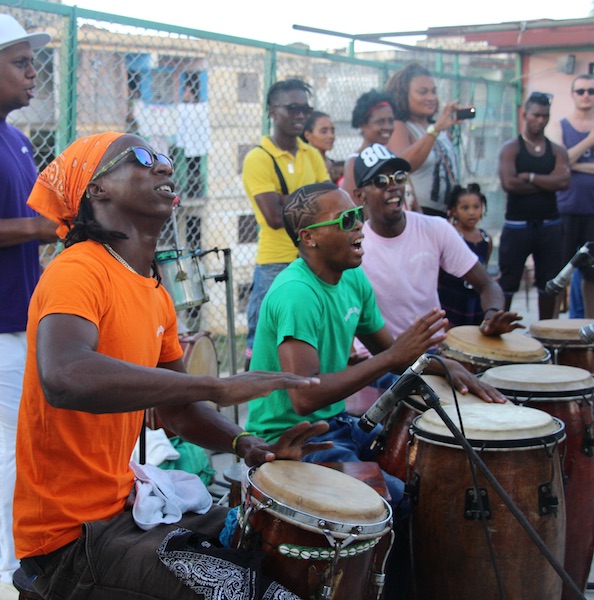 Part of the on-going (6 years and counting) collaboration between Gilles Peterson and Havana Rum`s "Havana Cultura" project, aimed at promoting contemporary Cuban culture, "La Clave" is a feature length documentary directed by Charlie Inman, which traces the roots of Rumba, "The joyous soul of a nation". Spiritual drumming practices and dances stolen by slavers from the Congo, Nigeria, Benin and Cameroon. Sacred traditions from Ifa, Ekpe and Nkisi, preserved by Cuba`s displaced communities as Lukumi (Santeria), Palo, Abakua and Arara.
Attached to the film is the release of the "Havana Club Rumba Sessions", a global collection of remixes from producers residing in South London, Berlin, France, Spain, Canada, and Japan.
If you`re in London you can catch "La Clave" at the I.C.A., the Phoenix and the Lexi this Saturday. The film will also be shown at gigs on the forthcoming short european tour of cuban Brownswood signing, Daymé Arocena (who acts as a guide during the course of the film).
For more details on screenings go here. You can listen to and buy the music here.