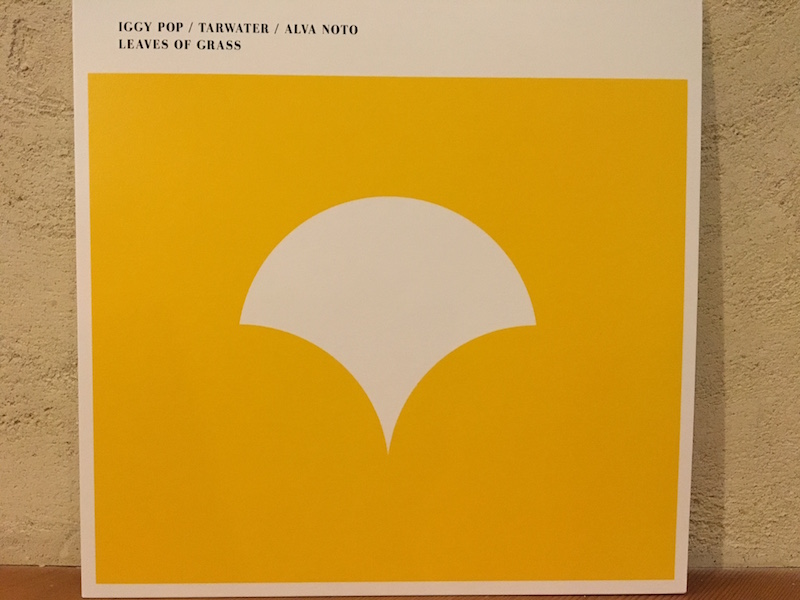 There was no way I was gonna pass on this. I love Iggy, and with Lou & David both now gone, I`m holding onto to him fucking tight. For someone whose music and performance packs a power so raw, so primal, so dark, whenever interviewed he is nothing but genial, bright and articulate. Academic even. Perhaps there`s no one better to read Walt Whitman, the original Beat, read that great yawp of sexual freedom, of transcendentalism and realism, deism and pantheism, of "a kosmos, disorderly, fleshly, and sensual", to chant the ache of love, to sing the body electric, than James Newell Osterberg, Jr. He does so in gravelled, cracked tones, with the same hard-earned wisdom as that of fellow fearless traveller, William S. Burroughs.
I haven't read Whitman for a long time. Not since I first picked up Rimbaud. Not since I discovered, Lester Bangs & Patti Smith, Allen Ginsberg & Jack Kerouac. Not since I sought to consort with angels through poetry and poisons. It was coincidence that Iggy`s "L. Of G." was released the same week that I was driving with the "lysergic smear", the "foam of soma", of Alan Moore`s eulogy to the life & London of William Blake playing loud, but the combined effect left me invigorated, inspired, and remembering the purpose of a younger self. So out from the loft have come the dusty, yellowed books of Auden, Bukowski, Emily Dickinson, Elliot, Hughes, Lorca, Plath, Rumi and Stevie Smith.
It`s only fair to warn you.
You can listen and buy over at Morr.