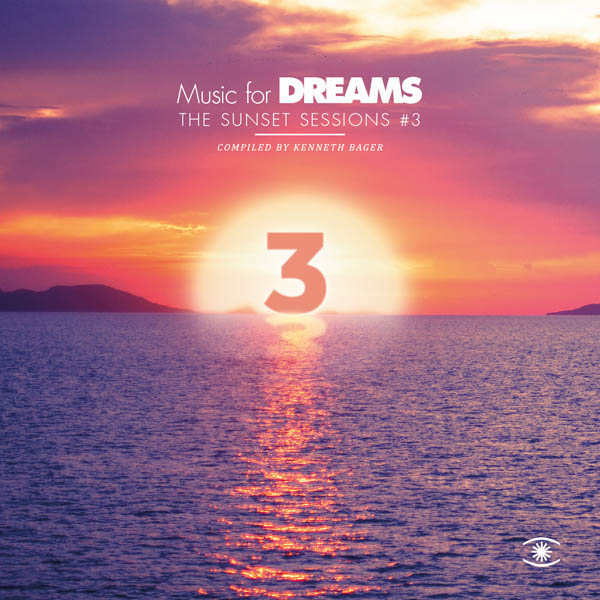 Following on from the excellent overview that was "Sunset Sessions #2", Kenneth Bager`s Music For Dreams have released a third instalment. "Sunset Sessions #3" collects thirty tracks digitally and twenty-one across eight sides of vinyl, seventeen of which are exclusives, either previously unreleased or seeing their first time on shiny, black plastic.
Some of the music here was compiled at the end of last year by Moonboots (surely there can be no bigger endorsement within this genre) for the digital "Best Of Music For Dreams Volume 4": Mick Roach`s "Meantime", DJ Pippi & Bager`s "Never Stop Dreaming" and Bongo Entp.`s "Foto Feita Do Avia~o" (debut single from the bongo chaps on the way). Some of it we have covered before (hopefully this is also some kind of endorsement): Eleventeen Eston ("Indian Blue"); Jacob Gurevitsch ("Mapa De Soledad"); Horsebeach ("June"); Gaussian Curve ("Impossible Island"); Ruf Dug ("Dominica"); A Vision Of Panorama ("Patches of Light"), and the wonderful Troels Hammer ("Mother Space").
Of the exclusives the highlights for me are Mathieu Boogaerts` "Avant Que Je M'ennuie" and Kobayashi Yamoto`s "Okinawa Zanpamisaki Royal Hotel: Welcome Video 1999". Boogaerts` contribution is a Haroumi Hosono exotica lullaby lifted from his self-titled 2012 CD while Yamoto-san`s piano and Fairlight miniature (with a touch of DSK`s "Thinking About Freedom") appeared in 2014 on "Vapour Wave" label Dream Catalogue, appropriately only as a wav. I`ve no idea how Dr. Bager found these tracks, but I`m glad he did.