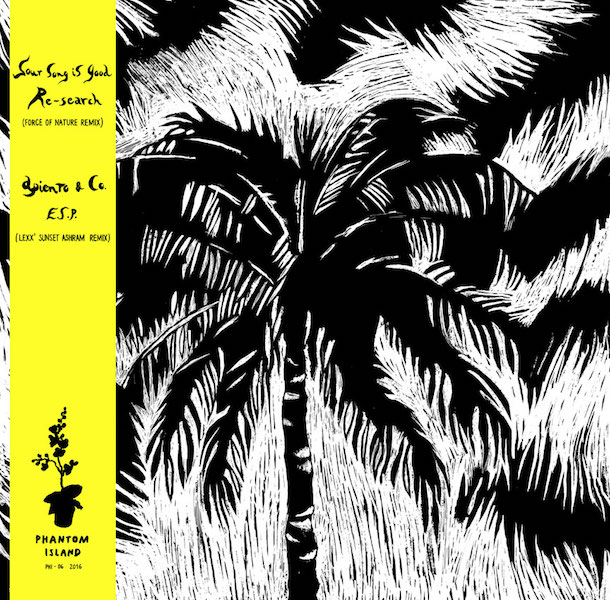 On the A side Force Of Nature`s remix of Your Song Is Good`s "Re-Search" slots nicely into Phantom Island`s catalogue of dub-inflected, guitar-led, Balearic shufflers. It`s a quality builder, where gentle Jazz chords, and chicken scratch, ride a tick-ticking mid-tempo beat, before in-comes-the-brass, either a muted trumpet or a trombone ("Blow, Mr. Rico blow", as I do the "Air Slide"), the bass gets accentuated (looking forward to hearing the vinyl), and the keys get jazzier, gain confidence and begin to dance.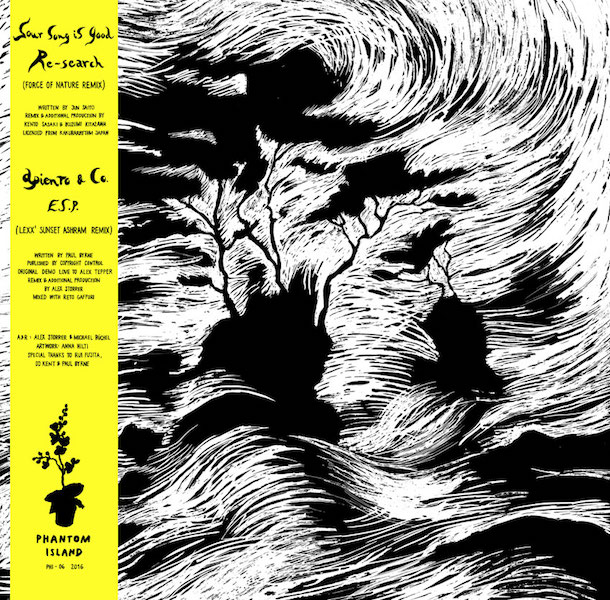 The AA is provided by Lexx` "Sunset Ashram" remix of Apiento & Co.`s "ESP", which amazingly (since the approved mixes didn`t appear on Golf Channel until last year) dates back to 2010. I was privy to a few versions of "ESP" prior to its release, but I don`t remember hearing this one, and I love it. The original`s melody is retained and played back over a big bottom end wobble, bubbles, bongos and birdsong, in just the right mix of organic and electronic. There`s something very "Ibiza 90" about it. It could have been lifted from the soundtrack of "A Short Film About Chilling", and listening I can see a Top Ten selected by Weatherall and published in the NME at around the same time: The Moody Boy`s "Jammin`", Hypnotone`s "Dream Beam", Meat Beat Manifesto`s "Radio Babylon" and The Grid`s "Flotation". I can hear The Grid, and also a debt to Pal Joey`s "Housing" of The Orb`s "Little Fluffy Clouds". I can see e-bodied scooter boys in #2 crops, parked at the Cafe Del Mar, watching the last of the sun`s rays through expensive shades, waiting for the gear to kick in.
You can find Phantom Island here.