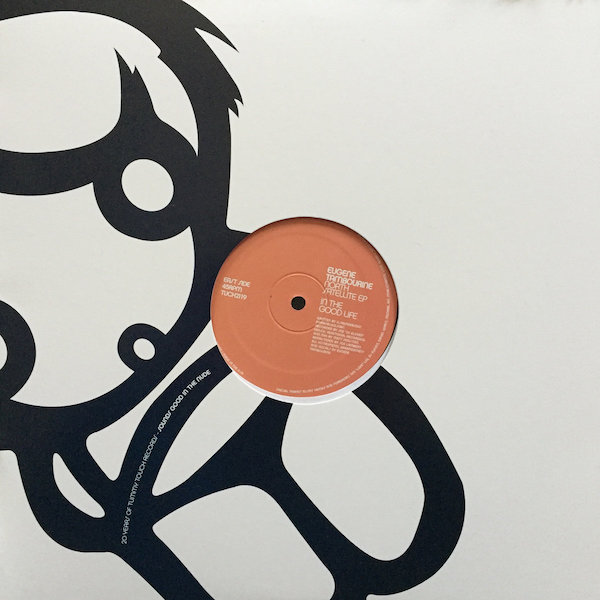 This is not a remix or a re-edit of Laurie Anderson`s "Blue Lagoon" but more a cover / "inspired by". It`s not the first piece of "Balearic Beat" to take a cue from Anderson`s Bill Laswell-produced 1983 LP. "Mister Heartbreak", an album that features vocals from William Burroughs, guitar from Nile Rodgers, bass of course from Laswell, and its very own White Isle classic in the form of (the recently 4 / 4`d for Running Back) "Excellent Birds", a collaboration with Peter Gabriel. One Dove also check lyrics from Anderson`s "Gravity`s Angel", itself a "tribute" to Thomas Pynchon`s "Gravity`s Rainbow", on their "Fallen".
"The higher you fly, the harder / faster you fall".
Theresa Varela`s delivery here coincidently is not unlike One Dove`s Dot Allison`s either. He Said say "Pump", steel pans rattle, Herb Alpert Tijuana brass blows, and guitar arcs shimmer and shine with the nacre iridescence of an pearl oyster shell as Mr. Tambourine makes the Fairlight bullfrog accompanied original sound like a Compass Point Miss (Grace) Jones outtake.
On the flip is a downtempo, reggae-lilted take on Inner City`s "Good Life" that incites Balearic bygone references like Movement 98, Moccasoul, Marley`s "Could You Be Loved" if covered by Bing Ji Ling, and Chas Jankel`s "To Woo Lady Kong". A track that I reckon will divide listeners (I`m waiting on Apiento`s vote), but this week I like it.
You can order directly from Tummy Touch here.