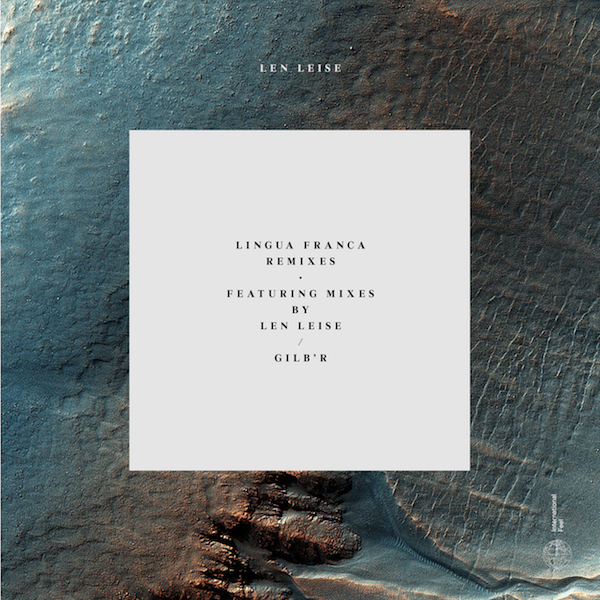 International Feel`s planned series of Mini-LPs will each be followed by a remix 12, and here is the first, reworks from Len Leise`s "Lingua Franca" by Versatile`s Gilb`R and Len himself. Gilb`R takes on "El Modelo", perhaps the original album`s most downtempo track, while Leise re-versions "O Caminho", conversely the most uptempo.
"El Modelo"`s bells tolling on a slow, mournful tide are stretched, squeezed and pulled apart as circular winds blow in accelerating, escalating dust-devils, debris clanking and crashing towards their eye. What remains is phased and turned inside out, drawing the listener into its orbit, as the track transforms; latin hats joining an insistent Sandee-esque baseline.
"O Caminho"`s electronic approximation of Lagos Disco has its zigzagging synths replaced by a steel pan melody and a skanking guitar line, while its percussion is sent rattling through JA reverb and delay. Recalling the Dub House of the Jamayka Boys` "Rastaman", Kenny Hawkes` "Ashley`s War", and emphasising "Lingua Franca"`s Compass Point-isms.