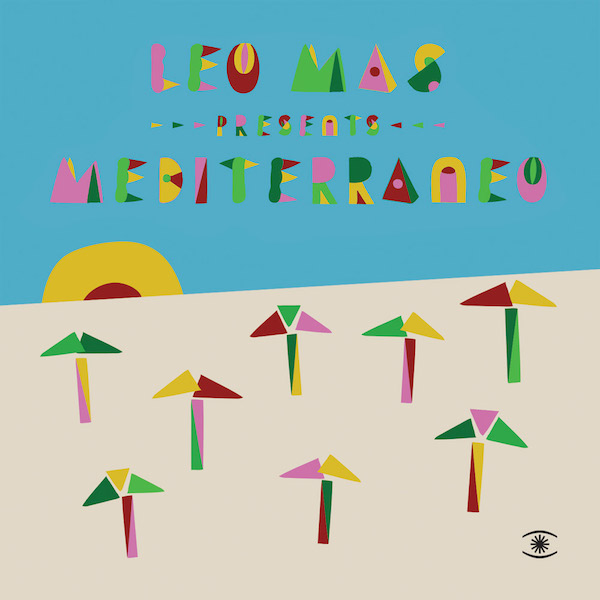 "Leo Mas Presents Mediterraneo: Rare Balearica Volume 1" will be released across three 12" vinyl samplers, with digital being made available on March 25th. We covered the first of the samplers a while back, where we referred to the tracks by Ivano Fossati & Oscar Prudente, Moana Pozzi and Gianni Bella as "Sex, drugs, and Balearics". Gentle acoustics, soft focus themes, Moana`s erotically choreographed curve deliziose and Gianni singing about "Cocaino". The second E.P. is in shops now and features La Bellini`s "Satan In Love" (present in both its original form and an extended and slightly straightened out Leo Mas & Fabrice Inferno Lovers Mix). Lifted from a rare 7", its chuggy, sleazy, Euro Disco, with the blues-y twang of Mary Wilson`s "Red Hot" is the sort of thing I associate with Craig Christon and Stevie Kotey. One for Cosmic Dudes, Velvet Seasons, Hearts Of Gold, and ambassador`s receptions. Loredana Berté`s "Number One"`s rolling piano-led groove is sung in the same skin tight trousers as her more famous "In Alto Mare", and full of "Stop Bajon / Primavera" sunshine. The kind of Pop Jazz that the Italians excelled at in the `80s. Aktuala`s "Dejanira" is spiritual Progressive Rock. Bongos, sitar drones, saxophone and harmonica solos. The Kosmische of Between played around Lula Cortes` camp fire.
The final vinyl instalment is due out any minute now. Central to it are two mixes of "Blue Lights", a previously CD only collaboration between Giorgio Li Calzi and Manchester`s Marconi Union (who recently remixed Max Richter). Sparse reverbed keys are treated to subtle electronic stretches and fall like Sven Weissmann`s "Leaves". Leo & Fabrice borrow from "Bladerunner" for inspiration on their "Androids Dream Remix", and the track`s noir trumpet does indeed conjure images of Deckard having his bandages tended. A replicant Romeo heartbroken, bruised, and bleeding into a shot glass. Leo & Fabrice add an end-credits march, send the music further into the lonely blue early hours, Rachael "retired", love dead, and onto the next assignment. On the same 12, Chrisma`s "U (I Dig You)" is a heavily orchestrated, symphonic, electronic cover of a sought after song by Odyssey (not the Odyssey zipping up their boots, or the Odyssey having their lives shaped by love), a song perhaps better known as an alternative version performed by Demis Roussos, since not many people actually have a copy of the original 45 (Balearic Mike`s got one) and the Demis you used to be able to pick up from any charity shop for pennies. Closing the physical releases is the dark, Gothic even, low slung bass, Bowie-influenced (a la Bauhaus) Punk Funk of Faust'O`s "Clouds Over Thin Paper". The kind of oddity / obscurity that shone in Leo`s Amnesia warm up sets. Full of a strong sense of anticipation, and heavy with a history of South London ruffians returning from the White Isle welding a knowledge of arcane records like the equivalent of a secret handshake.
The digital format also includes Underground System`s "Bella Ciao", remixed versions of which, again by Leo & Fabrice, and a wonderful downtempo take by Gigi Masin, have finally hit the shops on Marco Gallerani`s Hell Yeah!