We really like Public Possession over here at Test Pressing. As many of you will know it is a space (shop) in Munich that sells records, posters and hosts regular in-store sessions, as well as being a record label and merchandising company all run by the affable Marvin and Valentino.
Ever since I received the first white label from Tambien a while back now the focus for these two has been on doing and releasing quality things with their tongues firmly placed in their cheeks. Art with a twist. Proof in point are the new Public Possession toothpicks or their webstore. The label is always interesting with the music loosely fitting into our framework (whatever that is) whilst also happily pushing at the boundaries. Check the recent release by Mechatok below to see what I mean. It's modern and forward thinking but has the reference…
So today we are going to bring you a mix and news of a party…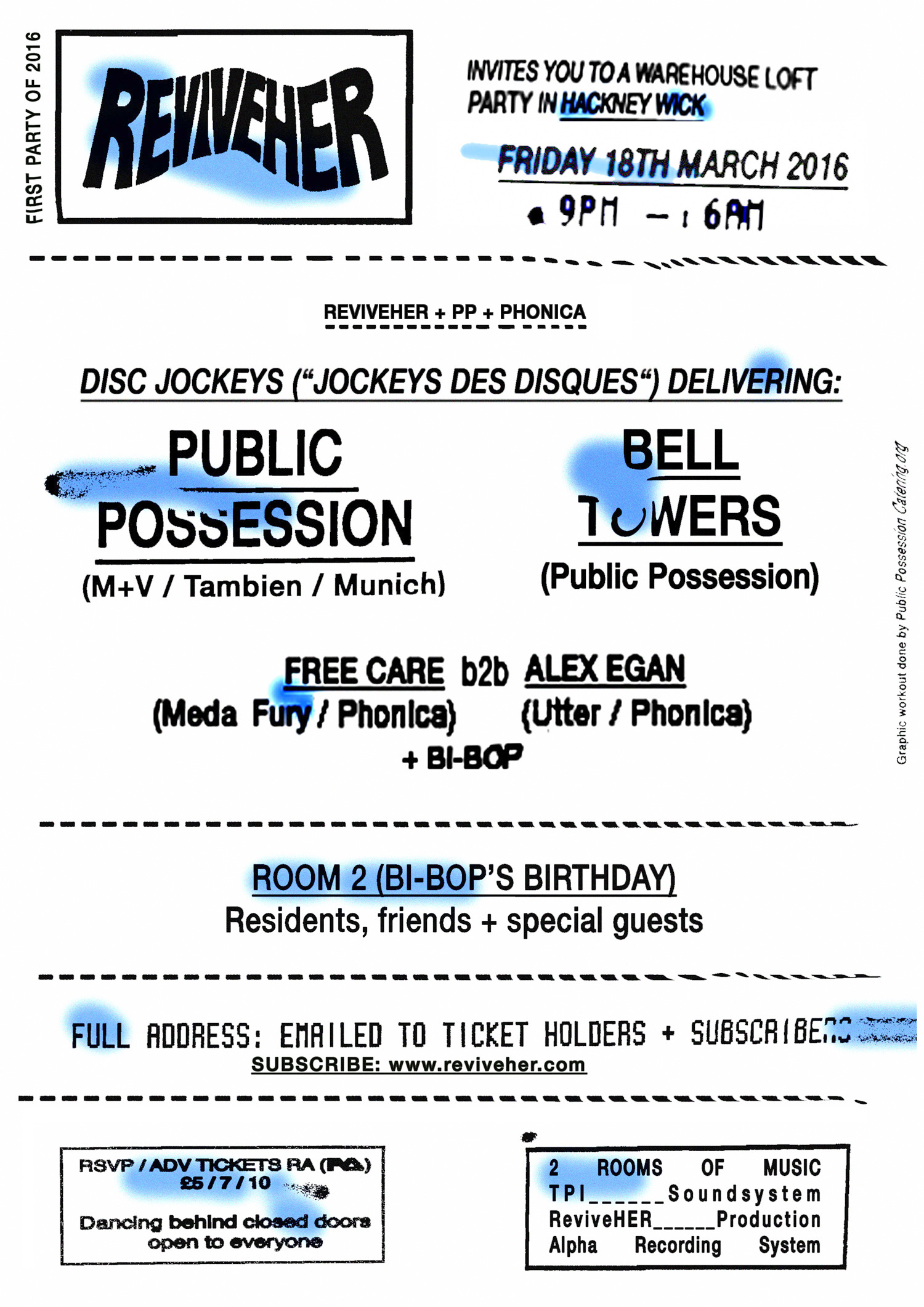 Marvin & Valentino are over this coming weekend for a ReviveHER party playing alongside Rohan Bell-Towers and Nick and co from Phonica (who are also top draw), which due to the nature of the event, you'll need to buy a ticket in advance or be signed up via the website and Facebook event to receive the venue details on the day. It sounds a good one. Quality sound, amazing space, top DJs… We went to the last one these guys did together and I left with my jeans stuck to my legs through the sweat and heat which hadn't happened to me for years. Marvin & Valentino are also doing an in-store at Phonica with Bell Towers on Thursday evening for anyone in Soho.
For more information on the party click the following:-
ADVANCE TICKETS / INFORMATION ON FACEBOOK / SIGN UP FOR THE PARTY ADDRESS
So there you go. In the club they play party music for good people but for a flavour of what Valentino is currently enjoying here you go…