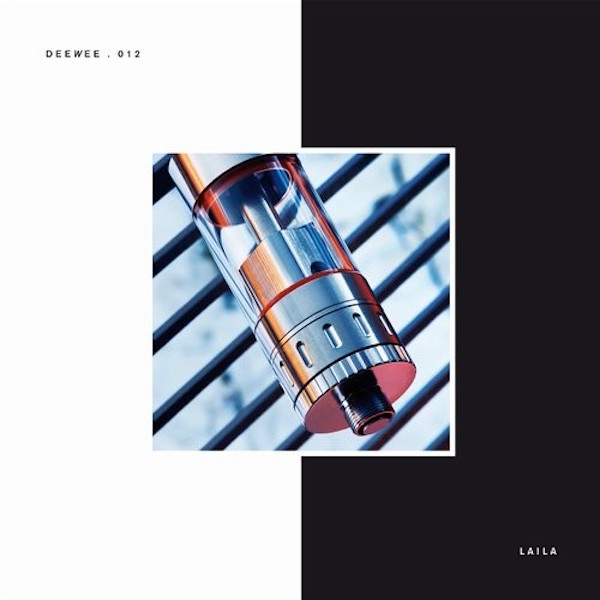 This, in my opinion, is the most interesting release to date on 2ManyDJs / Soulwax`s Deewee. Previous 12s (it`s easier for the lazy generalisation if I leave Die Verboten out of this) have fused the indisputable Electro production chops of The Brothers Dewaele with "Balearic" touches, twining the label in sound with people like Berlin-based The Magic Movement (and their various shakedowns) and Argentina`s Chancha Vía Circuito. A sound that takes those old "Ethnic / World Dance" records that formed part of Leo & Alfredo`s musical backdrop to Amnesiac abandon and soups them up for a modern dance floor. Relocated Melbourne-ite Laila Sakini (living in London, "polished" in Belgium) steps away from the Afro and Latin American samples (though the bottomless bass is still there) to produce something more personal and therefore unique.
Both tracks here are dark, sexy, post-Acid House ballads. Inga Copeland / Nite Jewel / Sapphire Slows singing a Lana Del Rey song while Factory Floor jack their 303 in two different ways and run the rest of the track backwards. Like the UK`s Post-Punk bands getting hip to `80s Chicago; the `90s Cabs, or ACR "Good Together" on one on Snub TV. The melancholy tone references other seminal Manchester bands, Joy Division and New Order, and as with New Order Laila`s music is influenced by 24 hour partying but not necessarily designed for frugging. Music that is definitely altered, heightened and sensitised, but back home, indoors and private, and a little wary, a little wiser, after the last time.
For more info on Laila check the interview in Record Culture Magazine.