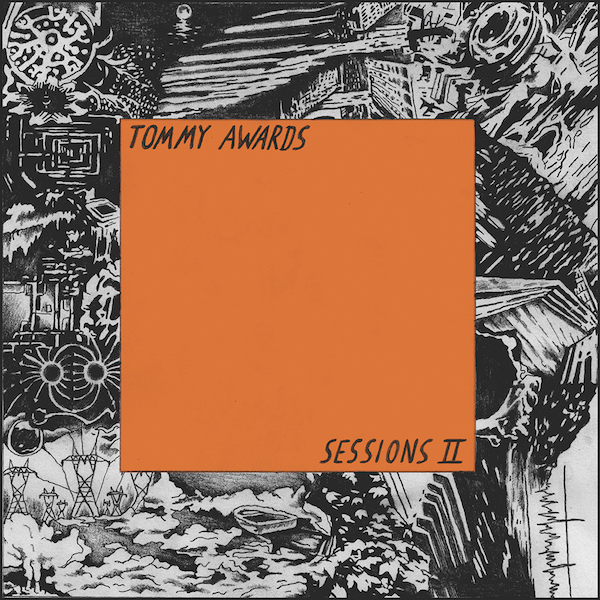 A second instalment of a trilogy of sessions from Stockholm`s Tommy Awards sees a release on a new label, Origin Peoples, in the form of a near fifty minute jam divided across the sides of a C60 cassette.
It`s been over two years since I reviewed the first "Sessions" E.P. (on Nuearth Conservatory). Califone`s "Michigan Girls" is still a reference, as crystalline keys intro dustbowl American Cosmic, acoustic strum, campfire congas and the musical equivalent of a heat haze. Desert horizons segue into night to the find the duo also still playing with Tangerine Dream`s "Zeit", harp-like chords disappearing into the dark of an end-credit roll, rescued though from its void by a percussive heartbeat. The results are not so much Kosmische, as the one-sheet suggests, as the epic, chiming, transcendental landscapes that Eno & Lanois` produced for U2: "Bad", "Love Comes Tumbling". Follower travellers might be Mushroom Project or Almunia, but Tommy Awards are less druggy, less chuggy, than the former, less Rock than the latter, and more chilled, more meditative than either. Midway through the first side of the tape the ambience drops to an OM-like pulse, the music reduced to a ringing that echoes in and out of ear shot.
You can check the mysterious Origin Peoples and order directly here.