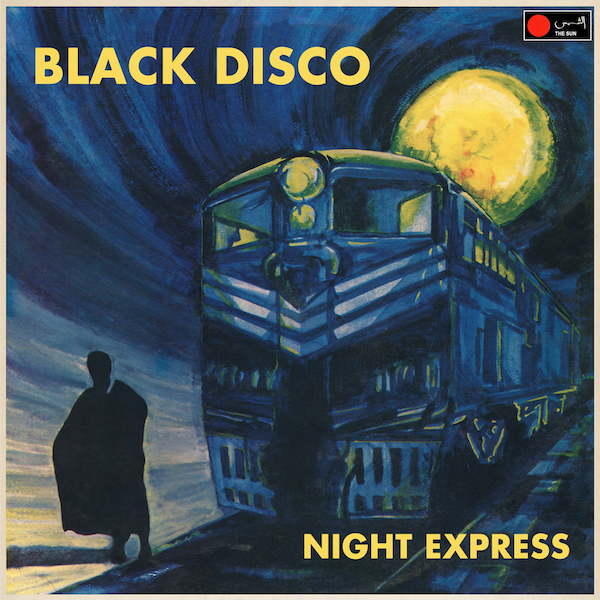 Recorded in the townships of Johannesburg`s East Rand and released independently on the As-Shams / The Sun label in 1976, this is a defiantly Black sound created under Apartheid`s rule and censorship. Its authors aimed to add voice to their struggle and to preserve Africa`s musical heritage.
Pops Mohamed`s organ (now a master kora player) moves between Muscle Shoals Gopsel and Hilton Felton, Basil Coetzee blows his sax like King Curtis, Peter Morake`s drums largely have the reverbed metronome feel of Sly Stone and Shuggie Otis` Maestro Rhythm King, or Timmy Thomas` Lowrey percussion presets, and in the main the Jazz they play is fairly trad, with a cover of The Edwin Hawkin`s Singers "Oh Happy Day", and riffs on its theme. Very similar in fact to that on the Leslie Butler Plus 3 LP reissued a little while back by Japan`s Dub Store.
However, on the titular "Night Express", a near eleven minutes of Sipho Gumede`s hypnotic bass-lines, they Funk together on a winding stoned past-midnight Blues like the Overton Berry Ensemble doing "Hey Jude" with a piano vamping in the background like Art Neville on the extended break from The Meters` Loft classic, "Ain`t No Use". When Basil picks up a flute, the track taking spiritual flight with Cymande`s "Dove".
Black Disco`s "Night Express" will be recused from obscurity by Matsuli on June 20th