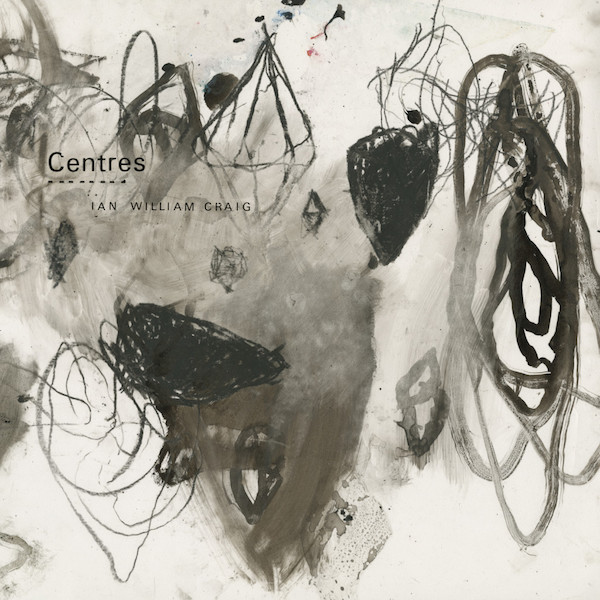 Operatically trained vocalist Ian William Craig "centres" his compositions around song. Song subjected to deteriorating delays created by vintage reel-to-reels and an 18-deck "cassette choir". Song recorded in concert halls, train yards and classrooms. Song which falls into and merges with the ambience of its surroundings. The tape sticking, buzzing like bees. Human harmony segueing into insect harmony and back again. Helicon chorus mutating into Hammond organ, then into avian flight, recalling Be`s "One" summers passed. As if Black Merlin`s "Hypnotik Tardisi" had been conceived in an English country church, rather than on Bali`s island of the gods. Song that submerges and surfaces in and out of white noise, out of sleep and sorrow, like an old family radio struggling to tune in to ghosts; childhood remembrances rediscovered on Phillip Jeck`s scratched, abandoned, dumped and jilted car-boot sale 45s. The music on "Centres" is like a pointillism painting, zoomed in on, magnifying the spaces in between. Pieces stalling stuttering as it does so in a paused frame of expanded static. Static that hangs in melancholy clouds in yesterdays` blue skies. Static that crackles like flame. The sound of harvest`s fires, of stubble being raised. Static bent and manipulated into its own song, Fennesz-ed into endless. The results could be Fennesz further abstracting Grouper. Its accordion drone, the interference at music`s edge, taking a seat in the Dream House. Craig`s tone hymnal throughout. His cries and declarations dismembered on the wind.
My notes say, "Love, a lost remembered landscape", "Remembered in the process of forgetting", "Fragments of songs come and go, decaying into aether", "capturing the random nature of memory". Still thinking of Fennesz, and his work on David Sylvian`s ode to loss and recovery, I wrote "There`s a fire in the forest, it`s taking down some trees." So I was pretty freaked out when I read the press release and learned that`s exactly what Craig set out to do, to imagine and re-create what memory might sound like.
The closing track "Contain (Cedar Version)" is a "straight" take on the first. Just voice and guitar, close mic`d, untreated. By reprising the beginning it serves to signal the end of a period of reflection, the closing of a photo album, and the start of resignation, of moving on.
Ian William Craig`s "Centres" was released last Friday (July 8th) on Fat Cat`s Modern Classical imprint, 130701, and you can catch Ian live at the following dates in August:
8th – Fuse, Bradford, UK
10th – Cafe Kino, Bristol, UK
11th – Cafe Oto, London, UK
12th – Glad Cafe, Glasgow, UK
14th – Flow Festival, Helsinki, FI
22nd – Feeerieen Festival, Brussels, BE
23rd – Venue TBA, Prague, CZ
24th  Acud Macht Neu, Berlin, DE
25th – Jazzhouse, Copenhagen, DK