Henning Severun is Telephones. His debut album 'Vibe Telemetry' is arriving in October and we have to say we are rather fond of the Norwegian over at Test Pressing towers. He walks to the beat of his own drum, likes melodies and fun, but also likes to ride the outer-waves of electronic ambience. His album is the perfect mix of these two things…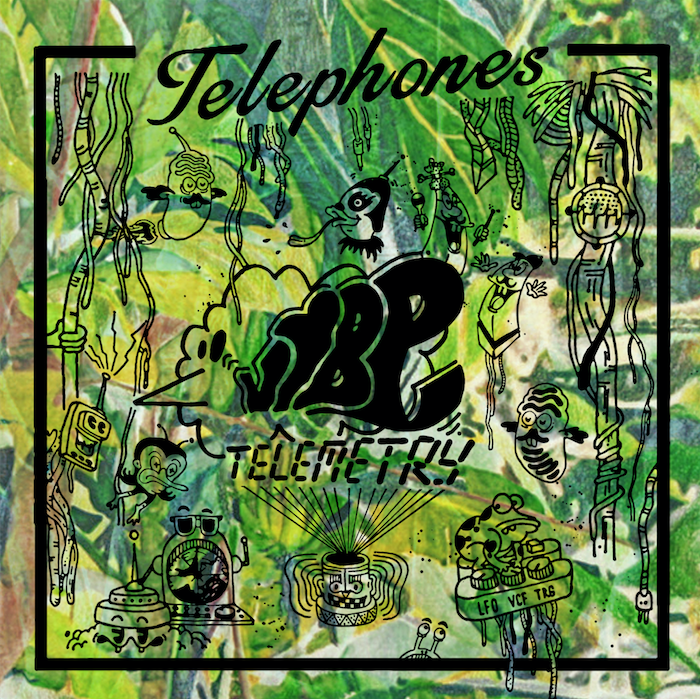 The album opens with '147 Stars' a drifting ambient piece that sounds like space with gentle melodies setting the tone of things to come. It sort of paves the way for much of what Henning does as he layers and layers sound. The first uptempo track arrives immediately afterwards in 'Sierra'. Detuned synths open with pianos arriving soon after and some disco-esque strings riding in the backgrounds. Its very New York in sound though it has odd ball synth sounds playing off to keep the straight at bay. Its pretty odd ball in a funny way. 'Tripping Beauty' follows and it sounds very much the class that we expect from Telephones. Layers, organic sounds, the Sueno Latino sound updated for 2016. Modern and melodic. If you heard Henning's production for Jose then this is very much of that ilk. Quality basically. Another very organic sounding slow house track follows in the aptly-named 'Datajungel'. 'Highs & Bungalows' is one of those outer space moments. An interlude up and out there. 'Sea, Hex & Moon' is a classic Telephones moment. Those layered melodies working beautifully. A sound for 6am as the sunrises or 4 am in the club as flutes and nature ride together.
'Mezcal Eclipse' is fast. Though its probably not that first – we are just used to listening to everything about 116 bpm these days. I like it. The warmth is there and the toms drive the beat. 'Expanse' is another charming ambient interlude breaking up the album and setting the tone for 'Entropiklia'. This one is the closest to that layered '91 house sound in terms of pads but he's taken it so far away with tribal drums and fx. Its ace. The 4/4 kick arrives three and a half minutes in and the track joins up in a whole new way. 'Untitled (The Party)' is a perfect dubby house record. Again, New York in sound with moving melodies. I want to hear this on the dancefloor in Croatia. It would be just perfect as one of the Balearic house moments. 'Flow System' and 'DTMF' round the album off. The former a groovy house chug and the later some almost Detroit stylings crossed with those sweet drums and melodies. Almost the last sound you hear on the final track is the Telephone.
It's a great album. Melodic, as I've said numerous times, and something that I can imagine playing in the car hitting the motorway or sitting somewhere nice enjoying the view with a fine glass of wine and friends. There are also loads of tracks that I'd like to play out. It finds a groove and quite happily sits in the pocket. The split of house and interludes works very well and I now want to listen to it again. Top work.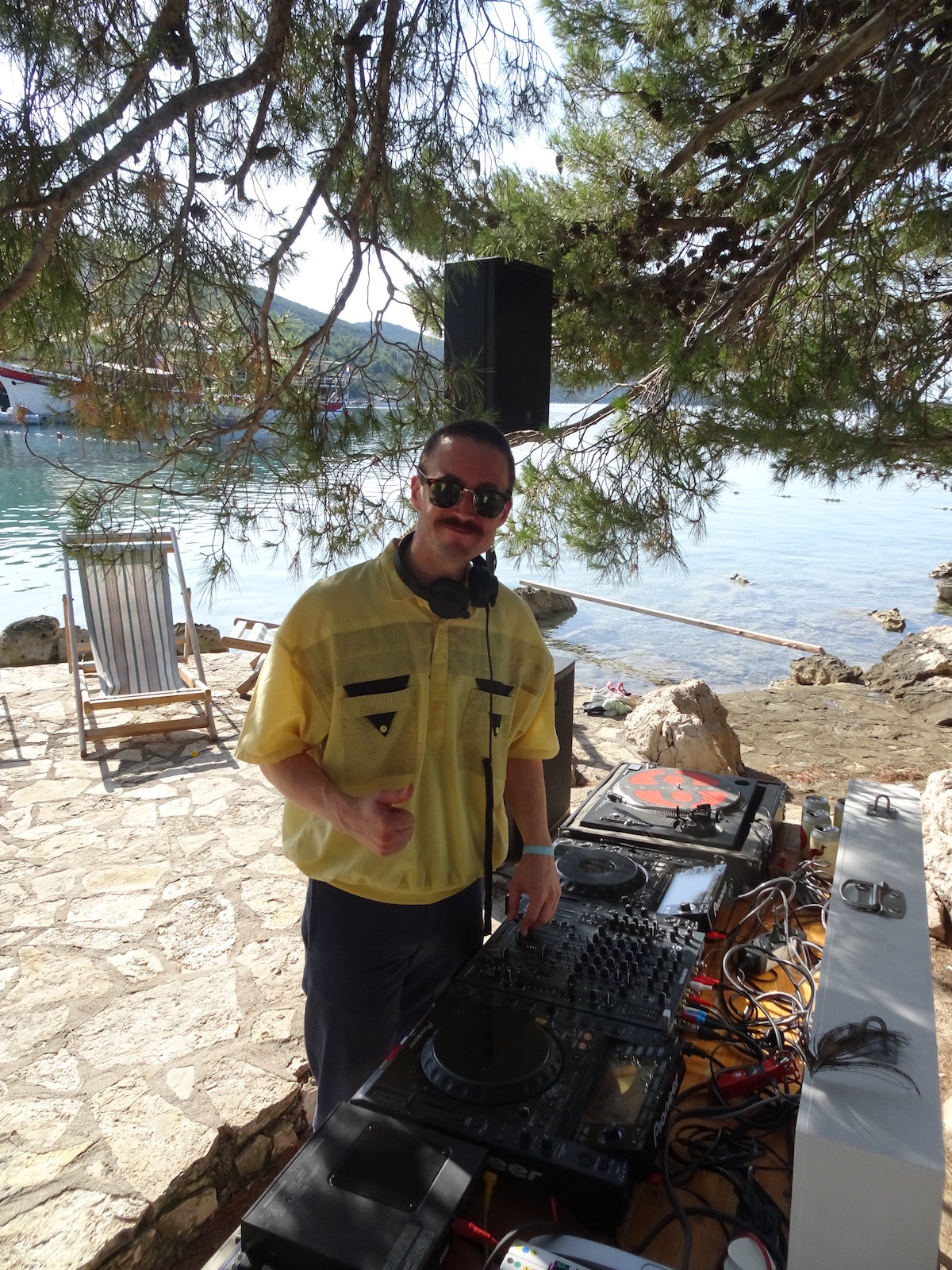 So when we were working on the Jose Padilla album two years back Henning sat down with my friend Sarah and I in Ibiza to talk around the house on music, dogs, life, growing up, Berlin and more. The record we were discussing at the time was Jose's 'So Many Colours…
Test Pressing: So you now live in Berlin? How long have you been there?
Henning: I have been there exactly four years. I moved there to do music. Mainly because first and foremost for economic reasons its cheap to live there and you can rent a decent studio and get by on not a lot of money. And second for the music scene and the inspirational aspect of it. I had quite a few friends working there. I was working in radio in Norway and I took one year off to do music and that one year felt like a month and I didn't want to go back and I have been there ever since.
TP: So was Berlin immediately after quitting the job. Were your first records made in Berlin?
H: No. My first record Full Pupp released came out in 2010 I think, quite late, but I made that when I was in Trondheim.
TP: That is Norway obviously.
H: Yes, its the third biggest city in the middle where the country starts to get thin. I was studying and going to university there and then I moved back to Bergen. It takes me a while to finish records sometimes.
TP: So that was the first one?
H: Well no actually. I did a track on a label in 2008 or 2009 which was some friends of mine from Bergen and it was a various artists project. More Italo Manchester vibe so it was a little different.
TP: So it does take you a while to get round to releasing music?
H: Well its kind of on purpose. I like to let things marinate for a little bit. If I pick something up that I did a year ago or half a year ago and I leave it a little bit, then I will sketch out some other ideas, and sometimes you go off on this dirt road to the left-hand side which means that a lot of tracks don't get finished and they sit there but you can come back and pick it up a year later and if it still sounds good then you know its a little internal quality control.
TP: Music you've made always sounds better later…
H: Yes. On the first Running Back EP the Blaff track took me a few years to finish but then the track on the B side I did in three weeks and thats very unusual for me.
TP: Did you want to be a DJ from early age?
H: No. From an early age I wanted to be a truck driver because I thought working on big trucks would be really cool and I thought it would be really nice to drive about on your own listening to music in a big truck with a really nice air brushed job. I don't know what I wanted to do. I enjoyed playing football and skating, then I played in all kinds of punk and rock bands. We couldn't decide if we wanted to play Iron Maiden or Slayer or Acid Jazz of Nirvana, so we played everything at once. I think it was a really good thing that it didn't continue. Apart from that I have never had a clear image of what I want to do. I'm still not sure.
TP: If this record doesn't work you may be a truck driver after all. Ok… Will you ever get a cat in Berlin?
H: Not a cat but I might get a dog there. Labradors are maybe a little big and they lose a lot of hair and you have to vacuum every day so they are maybe too much but I like Beagles. They are really nice.
TP: I had a Labrador and a Beagle…
H: I also like those Jack Russell dogs.
TP: They are all very English dogs Henning.
H: Anything that would go well with a waxed jacket and a gun.
TP: A Jack Russell would be better than a Beagle.
H: Beagles are just meant to bark a lot aren't they?
TP: Jack Russell's are very yappy. And they only like their one owner. Which is a problem if you go on holiday. 
H: Whats the disadvantages with a Beagle?
TP: They are greedy and stubborn. And don't do what they are told. So… When you worked with Jose Padilla did you have a look through his records?
H: Well his house looked like a record store. And if it was a record store it very well might be my favourite record store cause there is everything there. I don't even know how he manages to get all those records. He pulled out some pretty obscure Scandinavian and Finnish records that not very many people know at all unless you have been to shops in Helsinki in the early 2000's or something…
TP: He's a pretty big collector. I mean you expect you expect him to have all those records from the Cafe but you know…
H: Exactly. He has all this kind of Detroit-y stuff as well and all kinds of stuff.
TP: If Jose came to your house what record would you play him?
H: I guess I would try and pick something that is even more obscure that that he knows. And of course it has to be good. I think I would pull out a record with various artists released in 2001, I think in Bergen, for a mini-festival that the guy that ran Telle records did and the party was for his label as it needed some money so he made this white ten inch you could only get at the festival and it had this Uusi Fantasia record on it…
TP: Yeah I know those guys… Graf people…
H: Yes. This track isn't on anything else and that record is quite hard to get. I think its called 'Demo Track'. I don't think he'll have heard that one. Saying that he may have it there…
TP: Who would be the dream people to make a record with?
H: Mmmnnn. Manuel Göttsching. I really like the sound of a lot of his work. Its a very boring answer. I don't know. Either it has to be someone that is over bursting with ideas so there is a lot of stuff to pick out and work on or the total opposite where I can just burst out stuff and they can put it in the system. Which is the most boring bit really.
TP: Whose record collection would you most like to go through?
H: I think Jose's was pretty much up there, And Alfredo. And this Finnish guy that went to Nigeria in the 70s… That would be good. I would also really like to go through Beppe Loda's or Baldelli's records.
TP: If you had to make some really quick money to pay your rent which record would you sell?
H: I don't really own that much pricey records. I collect music not the artefact so if its a repress or an original I don't really care. So I am not sure. I have one record that is suddenly very desired that went for 80 or 90 euros – an old Bjorn Torske record. You could always get this in Norway but now its expensive.
TP: Who has the most influence on how your music sounds? Or where? Or what?
H: I think… I would either say Berlin as a general due to the opportunities you have to go and hear people play and so many record shops to visit. There are stores you visit for different reasons. One shop I go to and its my inspiration shop… It has a huge archive of music from continents around the world. So if you're bored of club music and that kind of stuff it inspires.
TP: Five years from now where will you live?
H: I am set up in Berlin so I'll stay for a while… I have most of my records and lots of friends and a really nice community around my studio and we have five rooms and a nice collective and we all have different equipment so you can borrow each others equipment and its perfect. I am quite comfortable right now. I am not sure I'll stay there saying that.
TP: Do you eat reindeer? (Cultural stereotyping there – Ed)
Henning: Yes I do. And I enjoy it very much. We eat it in special courses at Christmas Eve at the traditional meal which is kind of funny considering the reindeer bring Santa to deliver his presents, so we take his presents then we eat his reindeer.
TP: Name one thing on your bucket list?
H: What is the bucket list?
TP: It is a list of things that you'd like to do before you die.
H: Ohhh. Ok. I'd like to go into space and I'd like to spend some time in Japan. It's always been a fascinating place for me. I've never been there. And you know I am normally quite good at doing the things that I want to do…
TP: If you could go back in time and speak to yourself as a ten year old what is the one piece of advice you would give yourself?
H: (Pauses and really thinks). Mmnnn. Not sure really. I am sure I could find somethings in my life that I could be without experiencing but I wouldn't be the same person I am today. I am quite content.
TP: You have no advice for a ten year old self?
H: Actually… It would be to properly learn to play the piano where it comes to technique. I can play guitar and drums but piano, especially when you are working with midi and synths, it would be great to play properly without having to fix the files and play from start to end.
TP: Well you can learn and tick it off the bucket list… Many thanks Henning!
H: You are more than welcome.
If you want to hear more from Henning in DJ form you can check ohis mixes by clicking on the covers below…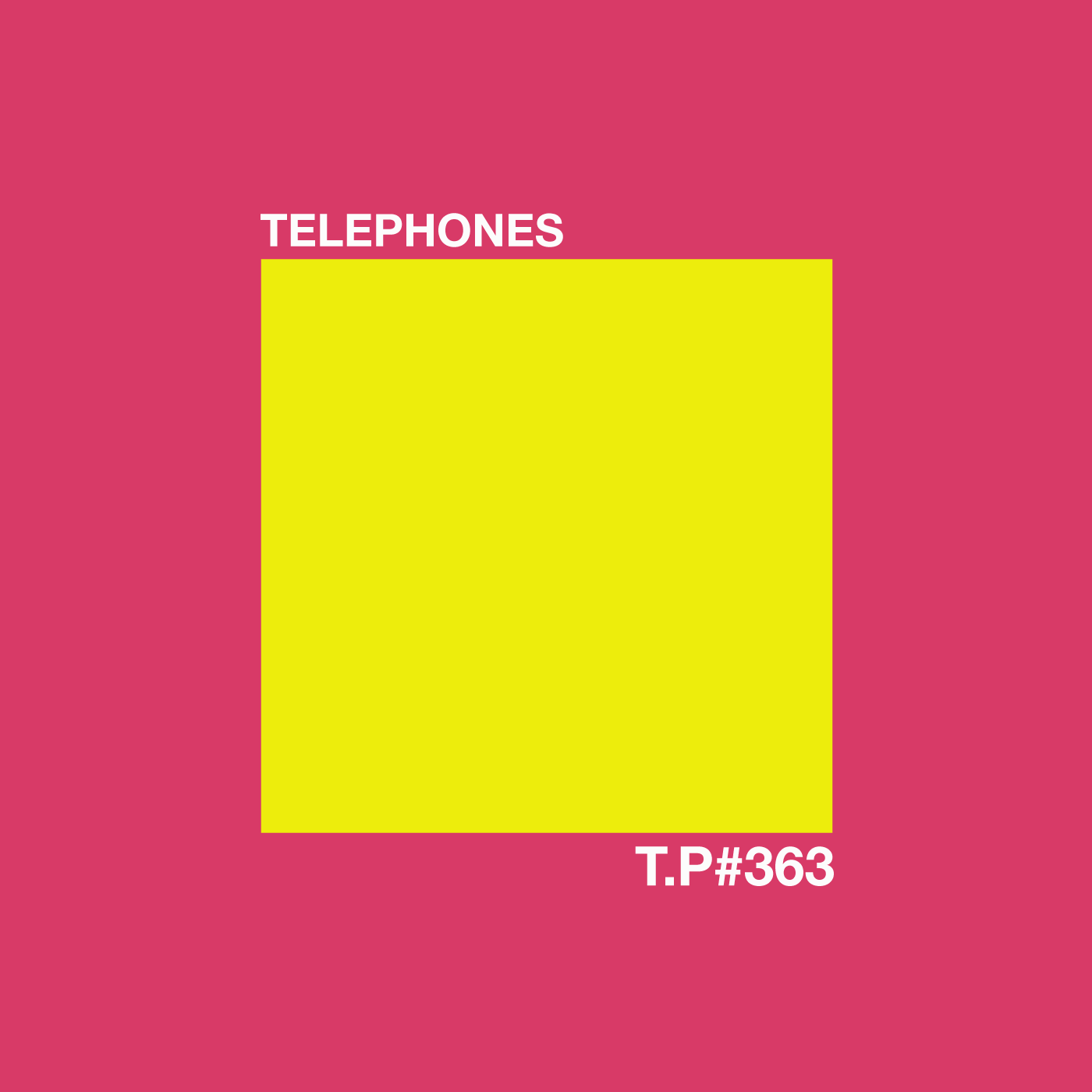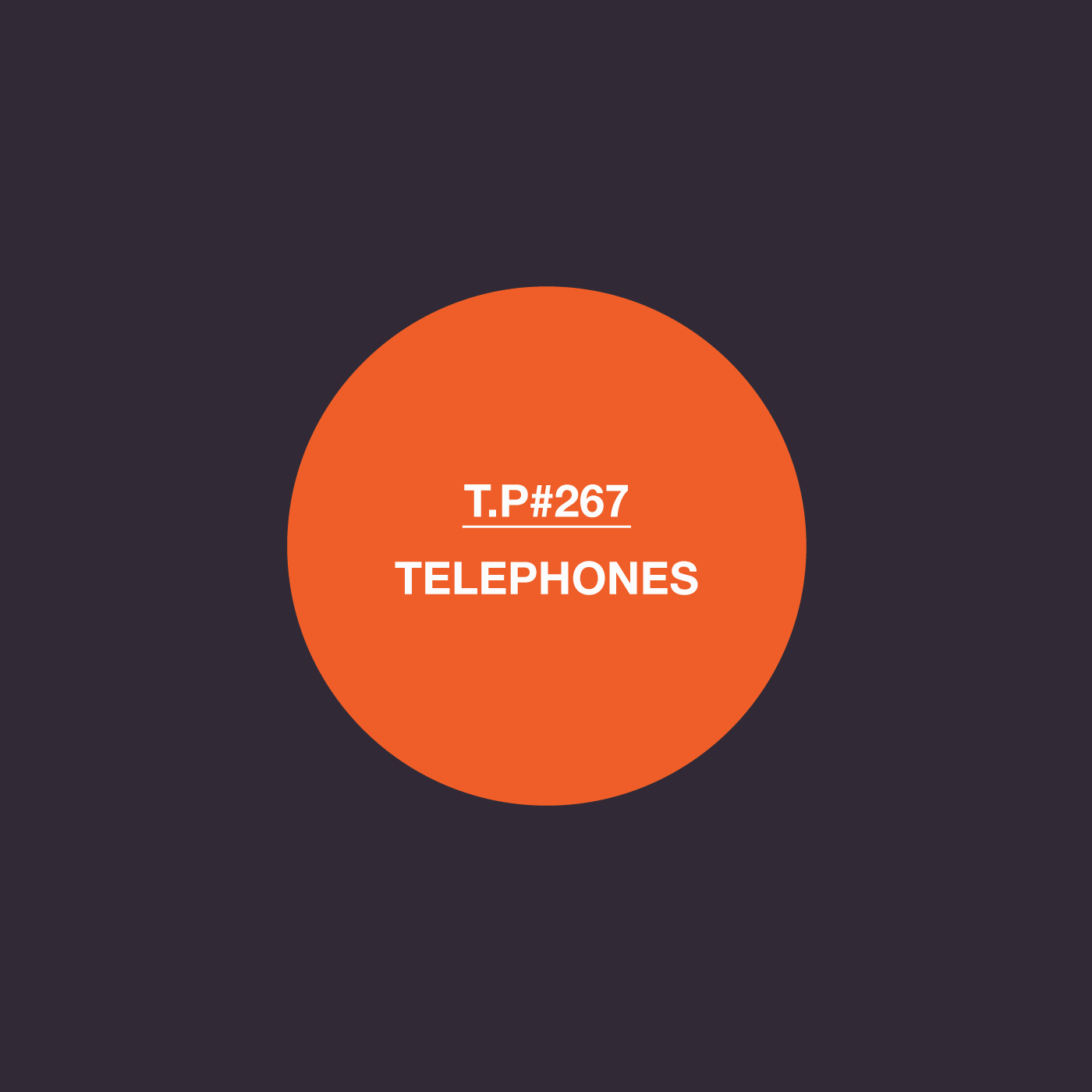 'Vibe Telemetry' is released by Running Back on October the 14th.