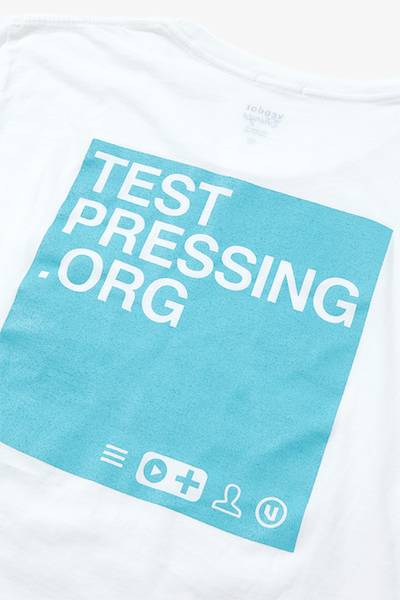 A few months ago I did a short interview for the quarterly magazine published by Tokyo`s Vendor. Vendor being the store run by clothing brand, Nonnative, who have collaborated in the past with LN-CC, and hosted parties in the city for the likes of Mark Seven, Mark E, Land Of Light, and Lord Echo. The interview, in Japanese, can be found over at Vendor`s on-line shop, COVERCHORD (the English transcript can be found here).
To accompany the interview Vendor produced a very limited run of Tee Shirts (around 40 pieces in total – no repress), of which I now have around a dozen available for overseas. The Tees are printed on a store brand "Vendor Things" body, which is 100% cotton and 100% made in Japan. Colours are white, grey and navy. Sizes are Japanese, so a tad smaller than those in the UK, US, or Europe (all measurements are in cm).

In the time between interview and production, unfortunately, Brexit happened, wrecking the Pound and relatively strengthening the Yen, which means that international costs are a little higher than anyone would have hoped. A Tee will currently set you back 40GBP (including postage to all destinations outside of Japan).
For purchase enquiries please send us an email to the usual address.