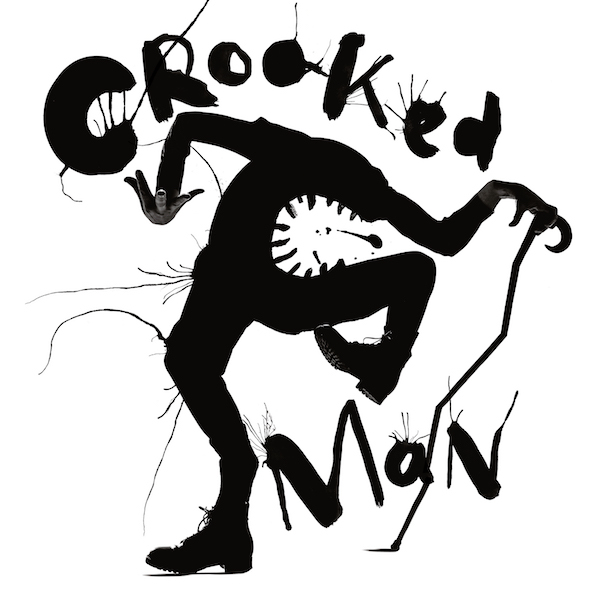 Sheffield-based veteran producer and innovator The Crooked Man AKA Richard Barratt AKA Parrot`s (1) self-titled album for DFA, a collection of both previous singles and new tracks, forges a dance record for folks who might not normally care for dance records. Shapes the sound of the underground into a set with overground appeal. There`s an ethereal ballad, in the mode of Seal with Trevor Horn (2), or London Grammar (3) updating Enya for the 21st Century ("Coming Up For Air"). There`s bumping Electro, full of handclaps, with a hooky chorus – all that remains of an ode to the curse of internet-induced inertia ("This Machine Kills Me"). There are smart lyrics ("You want it, she got it, she got it, you want it" – "The Girl With Better Clothes"), a falsetto crying disappointment at the status quo, over a UK Garage backing ("Fools & Fanatics"), and a near acca pella call for trust and loyalty set against popping Peech Boys (4) percussion ("Try Me"). A Northern Soul standard is slowed down, run back on itself, transformed into wonky Dub (I`ll Be Loving You"), radio-friendly, arms-in-the-air, pianos and orchestral strings abound ("Happiness"), and in "Preset", there`s a bonafide classic – computer music that manages to feel live, and improvised – bubbling around a kalimba loop (originally released in 2012, years before the sanza`s chimes became a vogue) like Sun Ra`s Arkestra (5) jamming with Marcus Mixx (6) or DJ Nature (7).
Attached to the album are a series of remixes, executed by The Crooked Man himself, available exclusively from Bleep (8). Here the compositions are stripped right back, remade relentless, no breakdowns or breathers, and here, in my humble opinion, lies Parrot`s genius. "Coming Up For Air" in its "From The Earth" form, eschews any "ambience", any intro, any pleasantries, and at the get-go hefts a huge warehouse-reverbed kick, lost in a sub-bottom-end that writhes violently like a big fucking snake. "This Machine Kills Me (Machine Build)" is fused to the gears of Kraftwerk`s "Tour De France" (9). Whirring and clicking faster than the eye, and almost the ear. An "Energy Flash" plus 8 (10). The "Love Bleep" of "I`ll Be Loving You", hi-hats scything like Nightmares On Wax`s "Dextrous" (11), is a clear homage to the WARP of old, to the Jive Turkey parties, to "Steel City"s history of Electronic pioneers, of which Parrot is an integral part. Parrot, Winston Hazel (12), Robert Gordon (13), Mark Brydon, Chakk, Cabaret Voltaire, and all at FON studios who took Chicago`s House and Detroit`s Techno, smelted them down to their bare essentials and moulded their own hybrid of bowel-evacuating sonic weaponry. The Florence & The Machine meets Zoe`s "Sunshine On A Rainy Day" of "Happiness" has its genes extracted and mutated, twice. "DNA 1" does the sleazy Funk of early Moloko (14), proposes the idea of a Sweet Exorcist (15) cover of "Hydraulic Pump" (16). The vocal now closer to the Purple One`s "Camille" (17). "DNA 5" becomes a Deep House moment of introspection. A Gospel sung to nostalgia, small regret, and the escape provided by music.
Thirty years of forward-thinking experience has resulted in something as dark and shiny as cyborg chrome, and, that while it hasn't really changed, simply hasn`t dated. Like a time-capsule sent back to the future, instead it now prophetically references every development in Bass law / lore that followed the seeds of its creation.