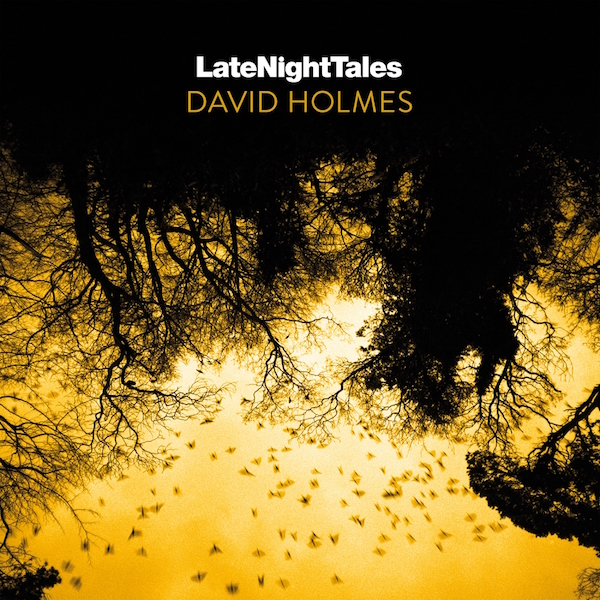 Inspired partly by The KLF`s "Chill Out", and partly by solitary walks, headphones on, David Holmes` "Late Night Tales" weaves music from disparate sources (time-frames and genres) together, the way your thoughts might wander on said hike. Not necessarily linearly, but there is an overall theme. It is very much a rumination on life, its passing, and what may lie beyond.
Barry Woolnough chants for communion with his deceased spouse; The Children Of Sunshine convince themselves they`re gonna get to Heaven; Alain Maclean makes a hooligan`s confession at the Pearly Gates; David Crosby is captured still reeling from the death of Christine Hinton; Buddy Holly, taken too soon, has almost always been a ghost. Jeff Bridges opens his heart to the universe; B.P. Fallon celebrates the career of his friend, guitarist Henry McCullough (the piece recorded in one take on the night of Henry`s funeral); Eat Lights Become Lights (step out of Klub Motor) and surrender to eternity; and Stephen Rea reads from Seamus Heaney`s final translation, the sixth book of Virgil`s "Aeneid", describing Aeneas` journey through the underworld.
Rock & Roll, as if fed through Joe Meek`s "I Hear A New World", Folk, Buchla Kosmische and Ambience, Japanese Pop, and narcotic whispers are linked by exclusives produced by Holmes. A Shoegaze torch song cover of 10cc. and collaborations with Steve Jones (the pedal steel on their "The Reiki Healer From County Down" provides the set`s most KLF moment), Geese, Spark Sparkle, Lullaby Movement, Documenta, Die Hexan and Jon Hopkins. Never melancholy, it is sometimes moving (particularly on "Elsewhere Anchises", with Hopkins & Rea), more a "Siddhartha"-like reflection, mediation. Not worrying but watching (in Dmitry Evgrafov`s "Quiet Observation"?). Not counting the days, but wise enough to savour them.
You can purchase David Holmes` "Late Night Tales" directly here.