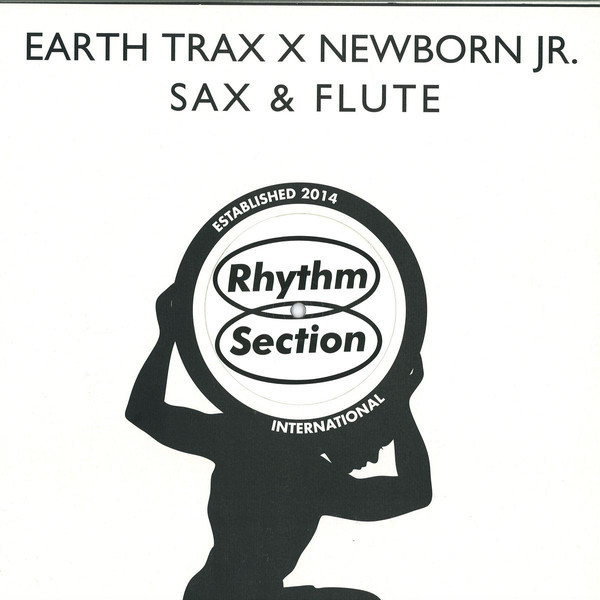 Bartosz Kruczyński, part Ptaki, AKA The Phantom now AKA Earth Trax has three 12s set for release. Three shades of House for three different labels.
For Holland`s Dopeness Galore, he borrows a womb-like Dub growl from Echochord (1), and fills its sucking vacuum with Strictly Rhythm`s synthesised flutes (2) and Frankie Knuckles` whistle (3). The main tracks coming over like Nu Groove Vs. Ibadan. The Vision`s "Sharde" (4) building Jerome Sydenham`s "Sandcastles" (5), while the B-side features orchestral Electro a la Claro Intellecto (6), and a beat-less fanfare for life (7).
On the Phonica E.P., Bartosz navigates slightly shallower waters, referencing that classic `90s Italian sound I guess we`ve been championing (8), mixing those flutes with a phased arms-in-the-air refrain, piano solos, and Prescription keys (9). The musicality perhaps lending it "Balearic" appeal. The flip here is tribal, but mindful, trance, like Chaos In The CBD`s "Background Explorer" (10), NYC Body & Soul-ful like classic Claussell (11). Percussion echoing like nocturnal insect and animal calls.
For Bradley`s (12) Rhythm Section International (the only one currently in the shops; the Dopeness and Phonica records are due to drop in November), Bartosz teams up with Newborn Jr. (previously heard on Maciej Zambon`s Transatlantyk (13)), for two sides of "Loop Jazz", a "Jazz Of Loops", defined by their titular instruments, "Flute" and "Sax". The beats still present, and dancefloor persuasive, but rendered somehow subliminal, by kicking in and out of a layered "Ambient" wash. On "Sax Track" (my pick of the bunch) the bass line almost sings "A Love Supreme" (14) while handclaps clatter all around, as if Enzo (15) from Hell Yeah! were to "Chill Out" Alex Lee`s "Take It" (16).
There`s a nice list here of Bartosz & Newborn Jr.`s top sax & flute tracks put together for Dummy TV
I`m not sure if this counts as a flute or not.