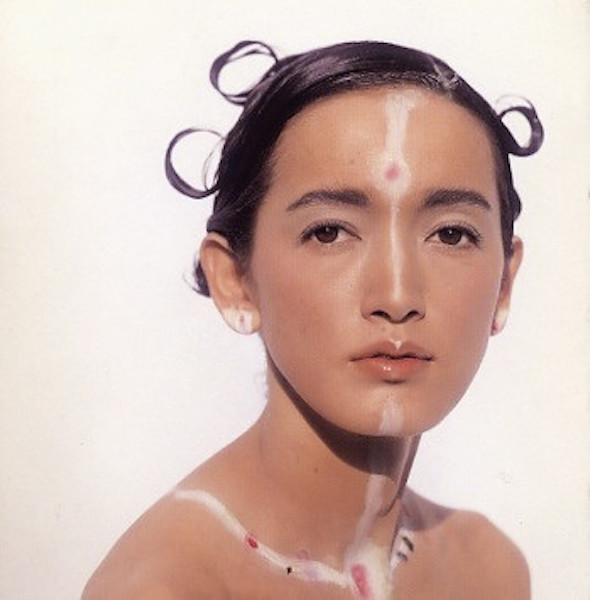 Following Music From Memory`s reissue of Dip In The Pool`s "On Retinae", and Visible Cloaks recent sampling of the duo`s vocalist, Miyako Koda, Chee Shimizu`s 17853 imprint are now making available, for the first time on vinyl, five tracks, lifted and re-worked, from Miyako`s 1998 solo CD only release, "Jupiter". The original sessions involved a stellar cast of Japanese / Korean producers – Haroumi Hosono, Yasuaki Shimizu, Gonzalez Mikami and Deeelite`s Towa Tei, while for the re-works Chee enlisted assistance from Jordan Czmanski (from JuJu & Jordash) and Jan Schulte (Wolf Muller). The completed compositions were then mastered by Seigen Ono. All of which is kind of "Wow".
The music and poetry here bears a strong similarity to the performance art of Laurie Anderson. With the voice, and the processing there of, at its centre. The accompaniments to Miyako`s tone pomes, mantras and prayers, provided by Chee, Jordan, and Jan, are an ambient song of birds, insects and the tides. Electronics fluttering like a tiny heart. The Towa Tei produced "Butter" adds upright bass, while Hosono`s "Sleep In Peace" steps to a gentle Balearic beat of Schulte`s distinctive percussion and a Bill Laswell-esque Funk (the b-line played anew by Tatsuji Kimura). Cry Baby J`s synths join the existing piano, sax and Jonny Nash-like guitar chimes. The result is a mix of Arto Lindsay`s "Ondina" and Little Annie`s "As I Lie In Your Arms".
You can pre-order a copy from Chee`s Organic Music here.