So welcome to the first of our Test Pressing tech columns. More and more of us are making music so it felt like the right time to speak to someone who knows this world inside out about coming on board to write about such things. Gaz Williams is one such person. He writes for Sonic State (which is one of the best sites out there if you've ever wanted to watch either video reviews or to get lost in the written word) and he is also a musician playing with Karl Hyde from Underworld and Charlotte Church's Late Night Pop Dungeon (which was many peoples pick of Glastonbury this year). Anyway, he fully knows his onions and we are very grateful that this Welsh tech wizard is going to take some time to come and write a column for us when he fancies it. Over to Gareth.
::
Hey Gaz Williams here, I'm a music producer and bassist currently playing in Charlotte Church's Late Night Pop Dungeon. I'm also a music technology freelancer often appearing on the Sonic State website. I have been asked by Test Pressing to contribute to the site with occasional features about music gear and production so with Namm 2017, the huge Californian music expo has just finished so there is loads of new things to discuss. So here we go with my top 5 picks of the show.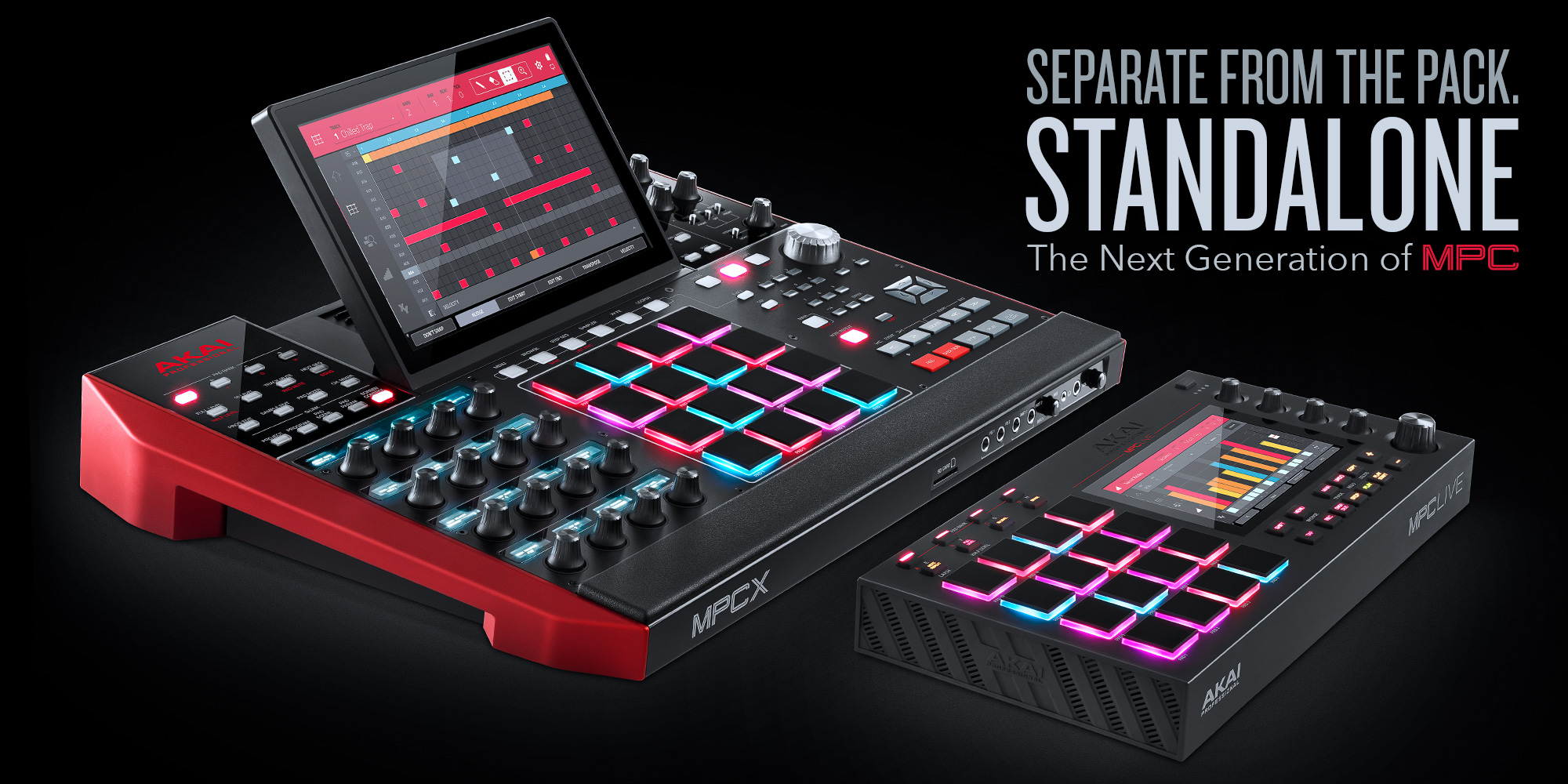 1. Akai MPC Live and X
Woah! These brand new standalone MPC machines were leaked just prior to the show but remain probably the highlight due to their fabulous design features and ability to function either as the much requested standalone mode or, ingeniously, as a controller to the computer based MPC Software much like the last generation of MPCs. The MPC software platform also reaches the 2.0 iteration which on top of numerous improvements adds an Ableton Live like clip launching feature and most notably, audio tracks blurring the lines between beatmaker and DAW. Interesting price points too with the smaller model, MPC Live, retailing at £799 and the big boy, MPC X at £1499. The connectivity on both units are impressive allowing for them to function as the heart of a modern studio system. Will they succeed? There is a definite swing away from using computers in the studio and especially live and so far these MPCs are the most powerful and user friendly standalone machines released. Native Instruments have held sway with their computer and controller combo Maschine for the past half decade so I guess they will have to respond if these MPCs are a hit. The upcoming Maschine 2.6 release adds a bunch of much requested aspects including real time timestretching and a new top level song mode which also gives it DAW like features. Battle is most definitely on!

http://www.sonicstate.com/news/2017/01/14/sonic-lab-akai-mpc-live-first-look/

The Greek synth and module makers enter the hotly contested realm of analogue polyphonic synths with their latest four voice model. Dreadbox's recent Erebus, Hades, Murmux (v2) and Nyx synths have certainly got the community's tongues wagging due to their heft oscillators and beautifully musical filters. This new synth has the same oscillator as the others but this time the shape is fully variable and modulatable too. The patch points though have been replaced with a fixed but versatile routing and includes four analogue effects all of which can be used simultaneously. The lofi delay from the Erebus reappears in a slightly less noisy incarnation but happily can have its rate modulated by LFO 2. Dreadbox seem to be in a golden era with their through hole manufacturing (read:expensive) and quirky graphics (designed by creator Yannis's gf) definitely the ones to watch. Price not yet known but around the £1000 mark.

http://www.sonicstate.com/news/2017/01/20/namm-2017-dreadbox-abyss-four-voice-poly/

So the DJ division of this venerable Japanese manufacturer once again collaborates with the mighty father of MIDI Dave Smith following last years Toriaz MPC like standalone unit (watch out for Akai!) with a brand new tabletop analogue monosynth. Simplified controls belie the powerful synth lurking within. In fact it is more or less a single voice from the hugely acclaimed DSi Prophet 6. So what we get here is like an upmarket Korg Volca or Roland Boutique with a step sequencer but adds high quality effects too. Priced at £479.

http://www.sonicstate.com/news/2017/01/20/namm-2017-pioneer-dj-announces-analog-mono-synth-designed-with-dave-smith/

Formerly known as Tracktion, this British DAW not only has a new name and freshened up appearance but was shown running on the tiny and cheap Raspberry Pi. This is down to the fact that Waveform not only runs on Mac and PC but Linux too. The exciting news is that they are developing a low cost but high quality IO board that will connect with the Pi. This has fascinating repercussions such as being able to tailor the box to work headless and embed it in to diy projects like synths or samplers.

http://www.sonicstate.com/news/2017/01/20/namm-2017-tracktions-raspberry-pi-based-audio-apps/

Gadget has proved to be a terrific iOS app with genuinely superb enhancements over the years so the fact that it is coming to the Mac platform makes perfect sense. The relatively simple conversion from iOS to MacOS is maybe why it is slated to be Mac only but its interesting and fluid music creation method could also translate well to a computer. Of particular interest is that all the individual gadgets can be run as individual plug ins in VST, AU and AAX. Gadget is a brilliant gateway to exploring synthesisers. The relatively simple included gadgets are easy to operate and have drastically different characteristics. I can imagine that as individual plugins they may prove to be quite popular for when you are looking for specific things as these gadgets have limited but focused purpose. Not much is known yet about the Mac version but a few new gadgets have been spotted that handle audio tracks. The good news is that they are also coming to Gadget on iOS. iCloud storage should hopefully make projects interchangeable from mobile to desktop. Mac price not yet known but Gadget on iOS is £39.99.

http://www.sonicstate.com/news/2017/01/21/namm-2017-korg-gadget-for-mac/

So there we have it for this year. No major surprises but some good stuff to look forward to. I am super keen to get hold of an Abyss to complement my Erebus that's for sure!