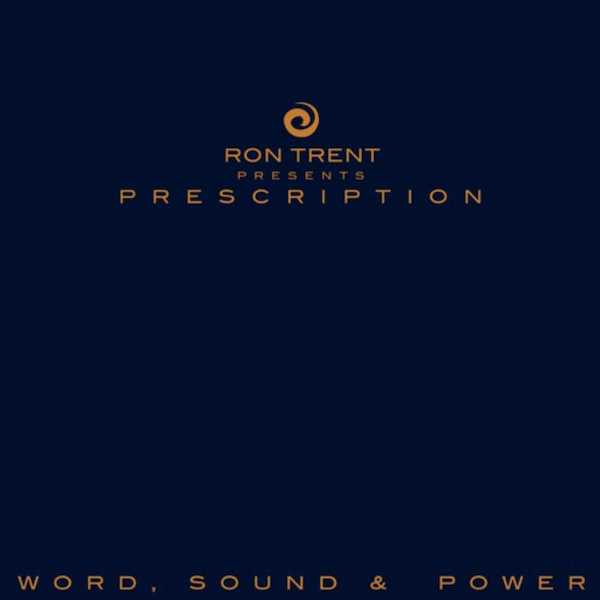 Here`s some big news for House Heads that hit our inbox just before the holidays. Rush Hour are set to release, "Ron Trent presents – Prescription: Word, Sound & Power", a six-LP anthology drawn from the catalogue of Prescription Records. Twelve sides of vinyl. Twenty-four tracks. Four of them previously unissued.
Ron Trent & Chez Damier founded Prescription in 1993. Trent was a resident of Chicago. He`d recorded the Warehouse monster, "Altered States", when he was something crazy like seventeen. Damier was in Detroit. Where he`d helped to open The Music Institute, and was recording and A&Ring for Kevin "Master Reese" Saunderson`s KMS. Prescription took equal inspiration from both cities: The stripped back machine-rhythms, born of Ron Hardy`s Music Box – then undergoing a renaissance lead by Green Velvet`s Cajual & Relief labels. The sound palate of the so-called "Second Wave" (ask Eddie Fowlkes) of Techno producers, such as Carl Craig.
The title, "Ron Trent Presents", means the selection of tunes skews towards the years post-1996. The period when Trent managed Prescription alone. Damier having left to start Balance (which gave us gems like "Forever Monna"). So there`s no "Relics" by Abacus. No "Space & Time" by Heaven & Earth. Romanthony`s "The Wanderer" is also absent. Much of the music coming from a time when this old dog had hung up his non-stop "ecstatic" dancing shoes. But below are two huge inclusions from back near the label`s start. Back when I was still a raver.