I must admit when I first looked at this I thought 'ffs, is this missing the point or what'. For me the joy of vinyl is the process of taking it out of its big (or small) beautiful sleeve, placing it on a turntable, lifting the needle up and hearing that first crackle or audible sound before the intro begins. Then if you've chosen the right record something super pleasing to your ears comes out of the speakers and the next however long is an aural world of good.
So someone invents a little player that you place on your lovely record which was bound for your record player but instead you can sit on your coffee table and play it instead.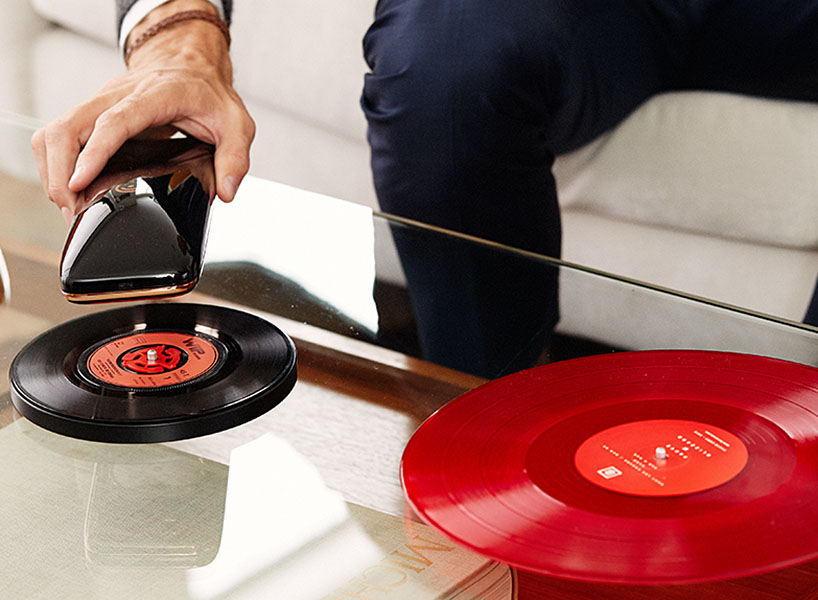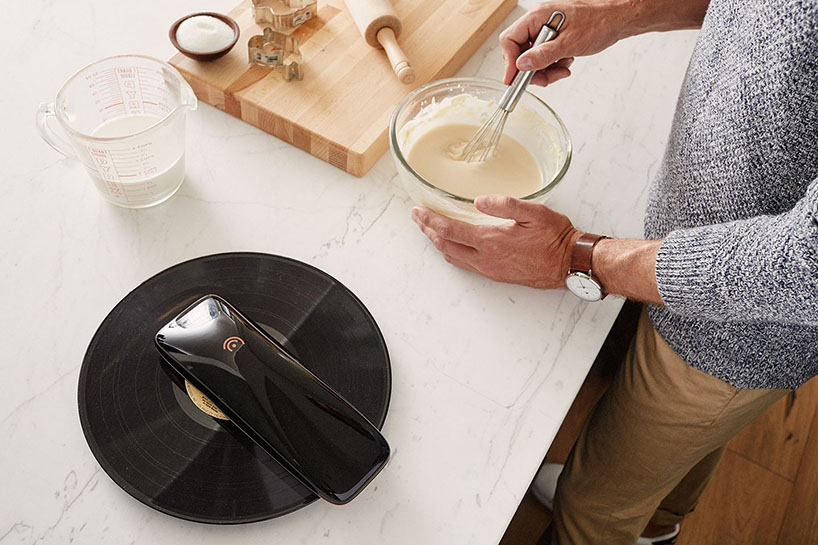 I mean I know this doesn't actually exist yet as far as I can see, but I don't really want to put my records on a glass table. Saying that the one shot that made me think 'mmmn actually…' was the one of the guy cooking playing a record while he stirred his dough.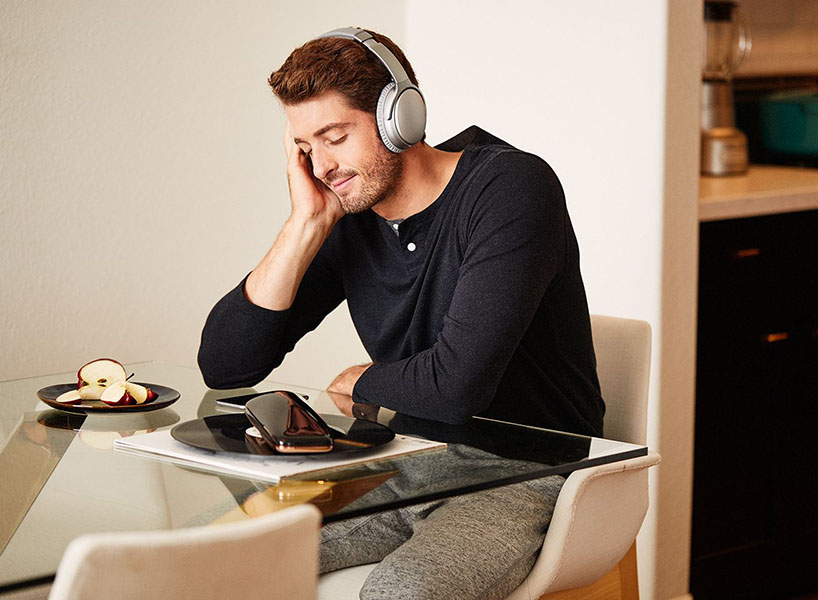 Anyway, a Test Pressing heads up here that you may soon be able to play records from your iPhone and if this is of interest you can find out more here. x.