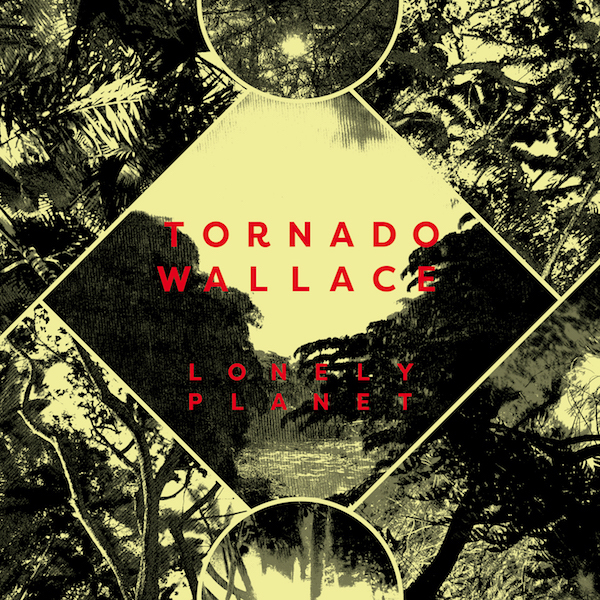 When Lewie Day moved from Melbourne to Berlin, I was expecting his Tornado Wallace gear to take on the tones of big room banging Techno & House. But then I`ve never been to Berlin. The preconceptions I have about the city`s current music scene, are clearly based on out-of-date hearsay. `Cos Lewie`s debut long player, "Lonely Planet", released by Running Back, is far more nuanced than a simple, effective, call to abandon.
The phrase "Lonely Planet" suggests travel. "Rough Guides" and back-packing through new horizons. And perhaps this reflects the young DJ / producer`s lifestyle of the last few years. The record segues in and out of an electric approximation of rainforests and jungles. Tribal rhythms tempered by gentle keys and the singing of circuits (Check the opener and "Kingdom Animalia"). New continents, new countries, new cultures. The music conveying a world view "organically" expanded, rather than "mechanically" narrowed. "Warp Odyssey" is spooky ethnic, like early Shackleton. "Voices" borrows Popol Vuh`s Tibet-inspired stillness, and mediative sense of the sacred. There are Francis Bebey-esque polyrhthyms (where aren`t there these days?) and New Age Enya swells in amongst the blasts of Acid bass and gated Rave ambience. Panpipes and Bagpipes blow (Remember One Dove`s "Transient Truth"?). Jan Hammer touches add "Miami Vice" and "Brat-Pack" love themes to the mix. The Breakfast Club french-kissing Pretty In Pink. "A Brass Band In African Chimes". The whole set is far less "dancefloor-orientated" than Lewie`s recent-ish singles (for Beats In Space and Second Circle). Only "Trance Encounters" chugs his previous guitar-stratified, cough syrup-psychedelia, groove.
For me the standout is "Today". A collaboration with No Zu`s Sui Zhen that could pass as a cut from Efficient Space`s Antipodean New Wave collection, "Midnite Spares". Or a highlight from the sets of Daniele Baldelli, Beppe Loda, and Fat Ronnie. Anna`s "System Breaking Down", or the original Balearic Beat of say Roxy`s "The Main Thing".
The record closes with "Healing Feeling". Lewie doing Leon Lowman doing Marvin Gaye.