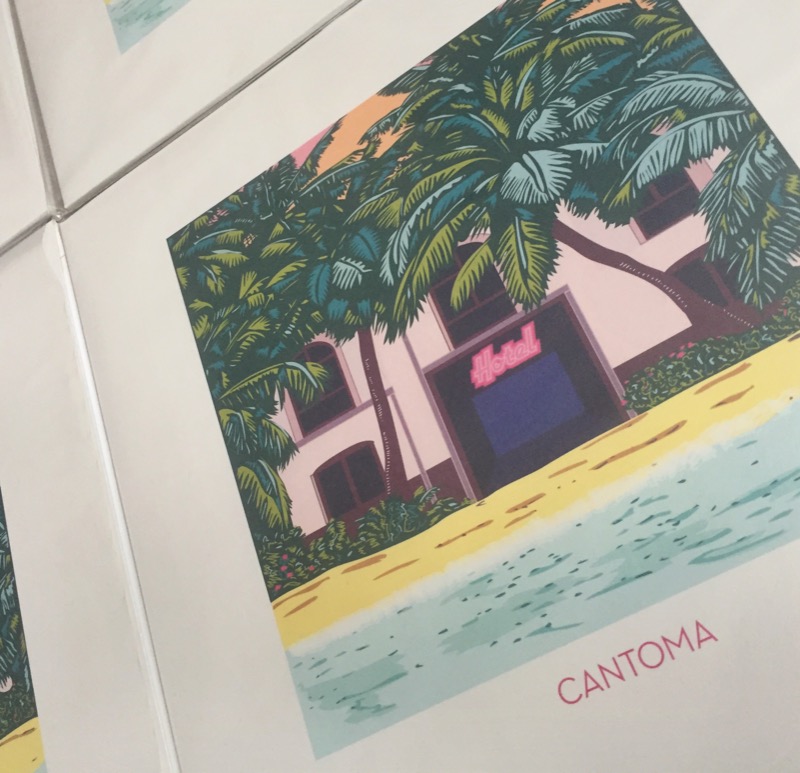 There's a new Cantoma 12″ out and its a nice thing. On the A side is our Apiento & Lx mix of 'Talva Lumi' which is followed by the album version. We took the originals' drum break and looped it and flipped it adding afro keys and synths. Its sort of organic Loft-y breakbeat business made with London's Beauty & The Beat in mind. (Note: it's weird writing about your own remix haha).
On the flip Mison dons his Reverso 68 hat (his project alongside Pete Herbert) and goes to town on a deep version of 'Just Landed'. Imagine the sound of a tidy Italian house record from '91 and thats the vibe. One of the winners on the twelve for me is 'Top Banana' which sort of sounds like Wally Badarou and William Orbit mixed together which is clearly no bad thing and uses a voice-style keyboard riff.
This one is out now in limited quantities. Get it while you can.