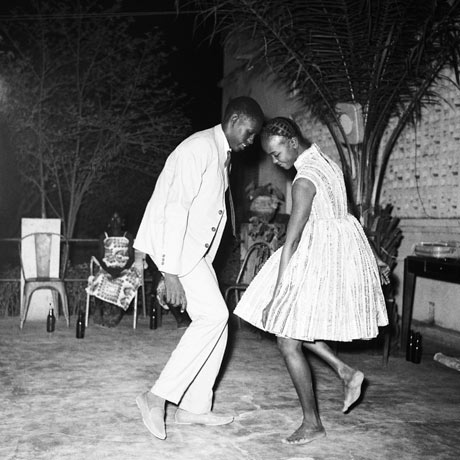 Malick Sidibé, who died last year aged 80, was one of Mali's most famous photographers. I am going to totally paraphrase what I have learnt from Wikipedia here but he was born in the village of Soloba, 300 km from Bamako and became the first member of his family to attend school after he was chosen by the village chief to be sent to the white school in Yanfolila for an education.
He then became interested in art and it was his skill in charcoal drawing that drew much attention to his talent and led to his selection for the Institut National des Arts de Bamako in the capital city of Bamako. While at this school, he was noticed by photographer Gérard Guillat-Guignard, who became a mentor and from whom, through close observation and practice, Sidibé learned the craft of photography.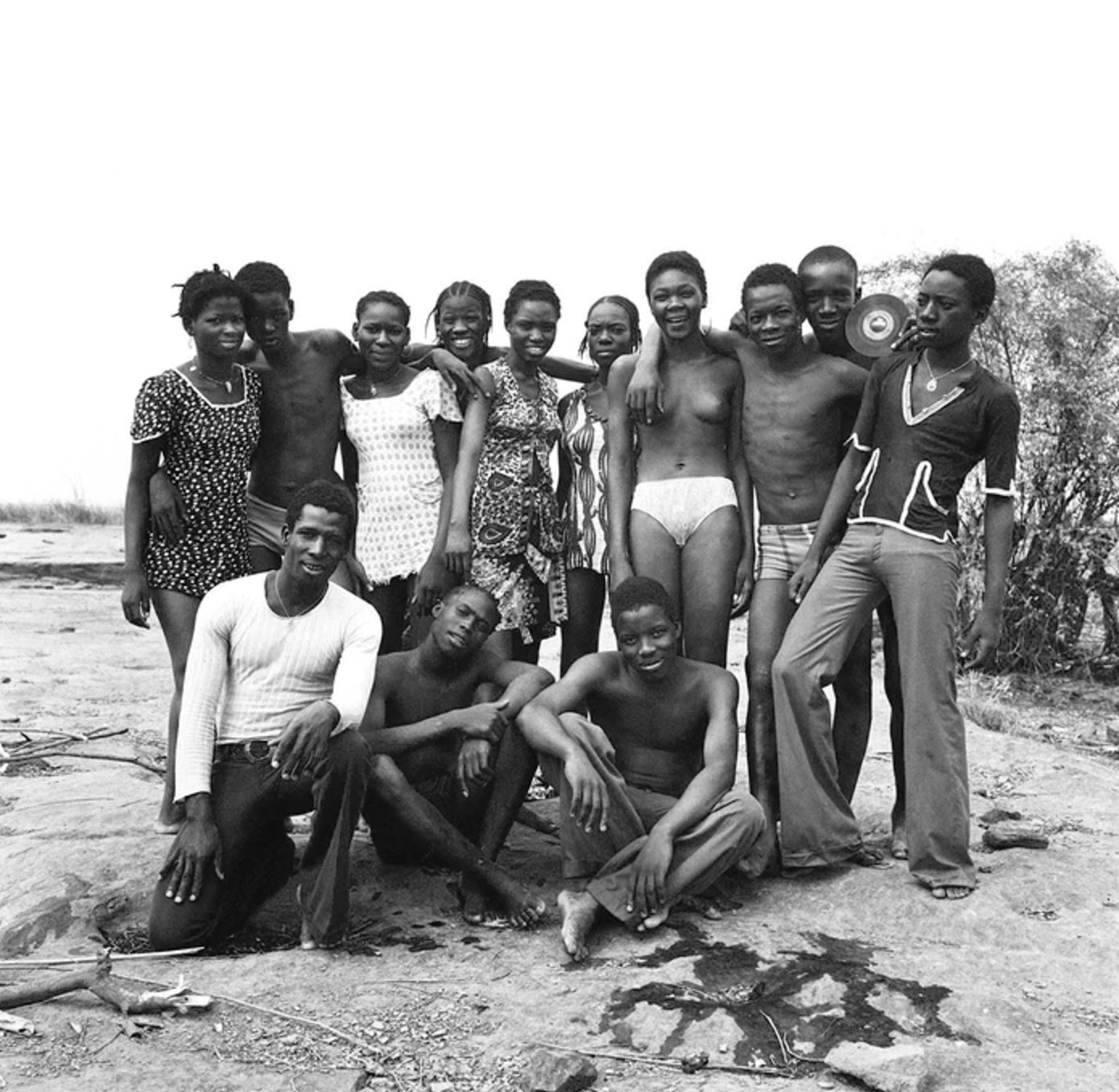 In 1956 he bought his first camera and in 1957 became a full-time photographer, opening his own studio (Studio Malick) in Bamako in 1958. He specialised in documentary photography, focusing particularly on the youth culture of the Malian capital.
Sidibé took photographs at sport events, the beach, nightclubs, concerts, and even tagged along while the young men seduced girls. He increasingly became noted for his black-and-white studies of popular culture in the 1960s in Bamako.
In the 1970s, Sidibé turned towards the making of studio portraits. His background in drawing became useful, "As a rule, when I was working in the studio, I did a lot of the positioning. As I have a background in drawing, I was able to set up certain positions in my portraits. I didn't want my subjects to look like mummies. I would give them positions that brought something alive in them."
This exhibition at Somerset House is relatively small consisting of 45 prints from the 1960s and 1970s based around the themes of Nightlife in Bamako, Beside the Niger River and The Studio. The club shots are incredible and totally capture that moment of the joy of music and dance with the studio shots showing the almost performance side to Malian culture. Basically, beautiful style on a budget taken to extremes – i.e. cowboy hats made of cardboard.
The soundtrack to the exhibition is good. In fact it is so good I compiled it into a Spotify playlist (though when writing this piece realised Somerset House had done the same though this one is more comprehensive).
Anyway, these are some of the best images you'll see on a gallery wall right now and it's free and open until the 26th of February at Somerset House. If you're a Londoner I recommend you go. The best of Mali for your eyes and ears.