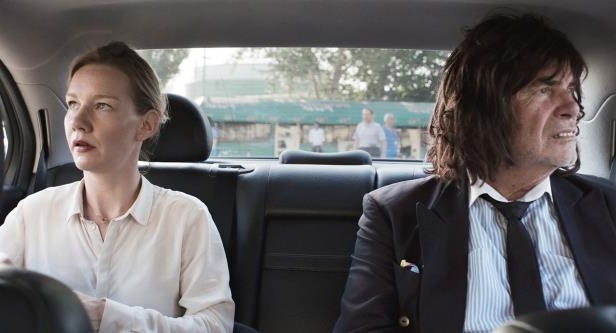 I'm not, as I said in a previous piece, going to start reviewing films, but a near-month of sobriety has led to the cinema being my happy place. Not sure why but it just has. I stumbled across this film on the BFI website but it turns out that it is a bit of an open secret. Well it's more than that… It's the best film I've seen – if not better – since 'Manchester By The Sea'. Many people are singing it's praises.
Toni Erdmann is a German film that is a poignant story about a practical joker and his relationship with his (serious businesswoman) daughter. As I said I'm not going to start doing reviews so I'll stop there with the storyline but this is highly highly recommended.
It's a long one – as we were told before we went – but it really doesn't feel long. It has both laugh out loud and touching moments. I don't like trailers these days as they give you the whole film rather than convey the mood of it but if you do like them here's Toni Erdmann's one. This film is a good thing and I give it nine out of ten popcorns. It's that good.