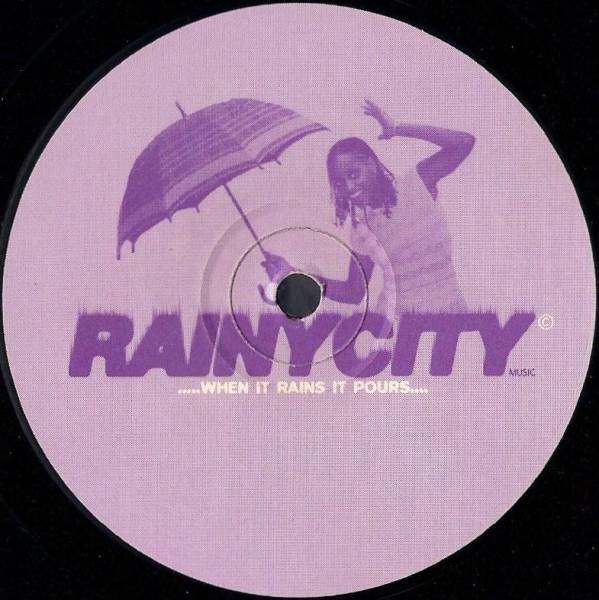 As the title says thats what we asked one of the main men behind Manchester's Rainy City label though honestly its just an opportunity to get a list of ten killer house records out of someone that knows his music. The reason we asked this is because Rainy City have a compilation out. It is 20 years since the release of the seminal 'It's All In The Groove' though as they do things differently rather than release a label retrospective this compilation brings together eight new tracks. Saying that if you do want to go back in time you can get on Discogs and hit their back catalogue.
Irfan is a character. I used to know him way back when as I was in Manchester a lot around '95 and '96. He was hardcore then. I haven't seen him for years but I presume he still is hardcore. By hardcore I mean into it. Like really into it. The politics, the sound, the whole thing. And this is what Rainy City is about. They pulled in the Underground Resistance-type warfare and added it to the New York House and Chicago sound and a cross section of sounds from around the world. That all sounds pretty general to be honest but check the records and you'll see what we mean. Over to Irfan…
::
1. Marshall Jefferson Presents Truth – Open Our Eyes
The signature song for the genre 'Deep House' by Chicago legends Marshall Jefferson & Ten City's Byron Stingily. I bought the 12″ the week it was released in 1988. I danced and cried to it and it's the reason why I endeavour to make dance music healing music.
2. Model 500 – No UfO's (D Mix)
I paid £25 for a sealed gold leaf printed copy in 1988 in Manchester because it's the track that defines Techno Music by the godfather of modern electronic dance music Juan Atkins. A unique mix of European & Detroit music culture. He is the reason why I bought a drum machine and create grooves about outer space.
3. Rhythim is Rythim – Kao-Tic Harmony
The third of the three people I have listed that made me give myself to deep electronic dance music. It's a sad loss for music kind that the Picasso of Techno music Derrick May gave it up through disillusionment via his ire at European appropriation of the term Techno Music. This track is the national anthem of the cosmos.
4. Farley 'Jack Master' Funk – The Acid Life
Without doubt the funkiest Acid House record ever made. This used to destroy me at The Hacienda at the Hot Night every Wednesday. I even used to bang the door on DJ Jon Dasilva and ask him to play it again.
5. Mr Fingers – Can You Feel It
The anthem of anthems by the golden spirit of dream House Music Larry Heard. People used to cry when the party ended with this record. If you don't cry when you hear it you don't have a heart. No vocals necessary on this version.
6. Kings Of Tomorrow – Fade II Black (Original Mix )
When you talk about raw nasty super black 90s House Music this is where it's at. I used play this every party back then! Just wait for those fuckin' bass notes after 4 minutes 32 seconds of banging drums and then those jazzy minor chords. Still beats me up today.
7. GTS Ft. Loletta Holloway – What Goes Around Comes Around (Part 2)
The greatest voice of Disco. I once heard her sing live at Paul Trouble Anderson's Loft party in London whilst standing next to Rosie Gaines. That was a special moment. That performance will live with me forever in this song. A pure class remix from New York.
8. EOL – Gabadaga, Gabadago, Gbodogo, Gbodogo
If you are gonna touch Fela Kuti you better do it with everything you got. It's the anthem at my Community party in Manchester and in my opinion it's the greatest ever cover version of a Fela song by Nuyorican legends Louie Vega & master percussionist Luisito Quintero. Viva Puerto Rico. Viva Felabration.
9. DKD – Future Rage
This is when the true art of UK Black music gave the world something fresh as hell as called 'Broken Beat'. It's basically future funk kinda like Roy Ayers meeting Cybotron somewhere in inner city London.
10. Culoe De Song – Webaba (Original Mix)
A record that brought a whole new dynamic to spiritual dance music and defines how a part of South Africa became the kings of modernity in dance music featuring the unfeigned Zulu chants of queen Bushi Mlongo.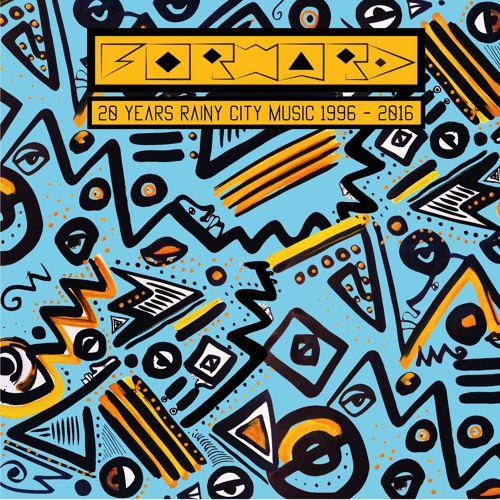 'Rainy City presents Forward – 20 Years Of Rainy City Music' is released on March the 24th on double vinyl and digital formats.