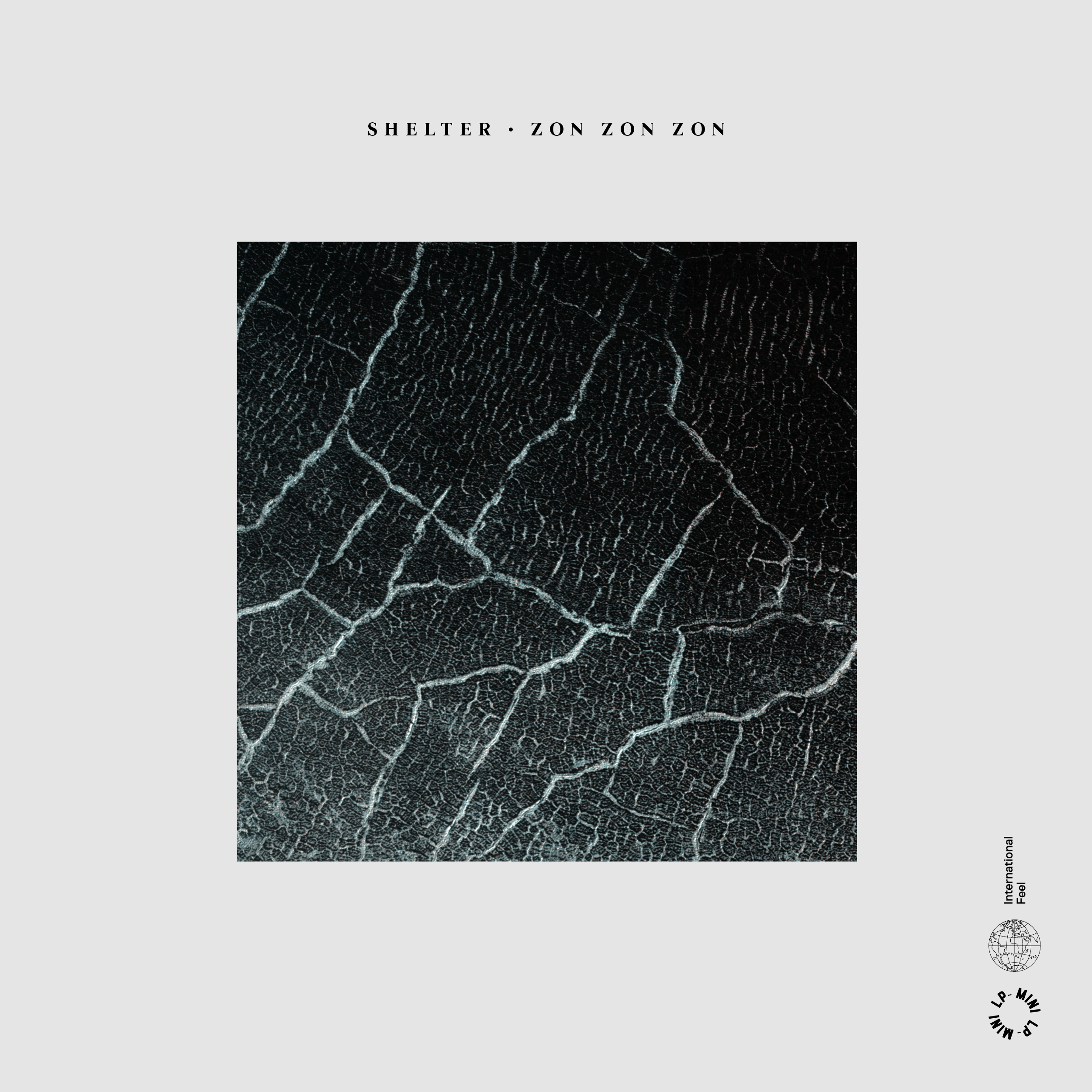 I've been signing and working on all the releases for the International Feel mini album series for a while now and the last one in this series is by Alan Briand aka Shelter. I wrote the press release for this which basically tells the story so I'll appropriate that here as it is basically the same as me doing a review anyway.
Shelter is one Alan Briand. I first met Alan on a trip to Paris a few years back. This will sound like a story from a Nick Hornby novel but there is a record shop in Paris called L'International Records. This is run by a chap called Dave. Dave has a group of young French DJs, producers and promoters that visit the store, hang out and buy and listen to music. This story – I don't doubt – is currently being repeated throughout Europe, the U.S, Australia and on, as new generations suck up the music and create and release their spin on it via parties, festivals and of course music and finally, in turn, records.
Alan Briand is on the production side of all of this. He has sucked up all that he has been hearing around him for a number of years and is now producing a quality sound pulling on the exotic and mixing it with the Zouk, the Afro, the Balearic and the Ambient palette.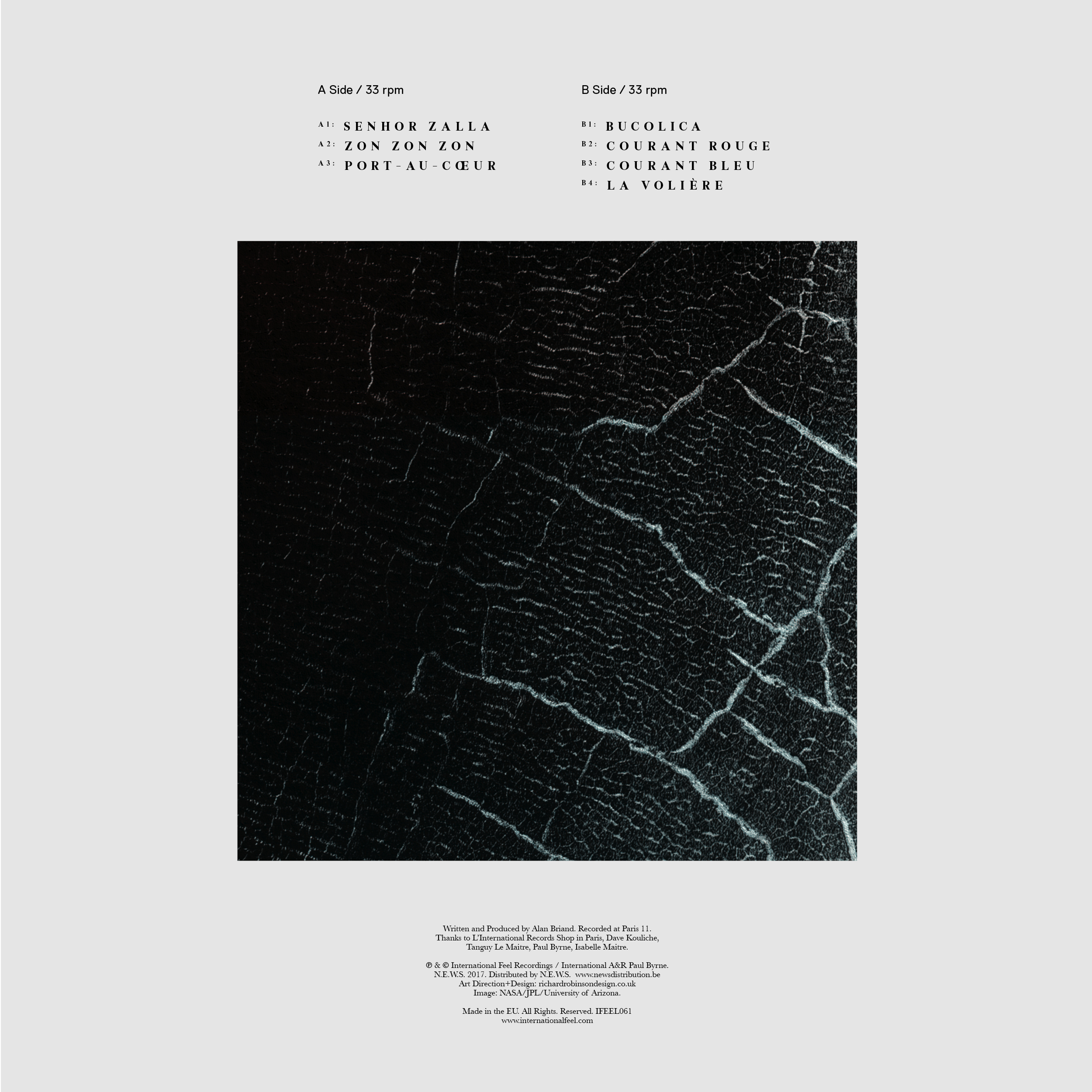 The seven tracks on this mini-album have been chosen from around forty that we (me and Mark Barrott) were listening to. It wasn't an easy choice as they all had their merits but it was decided to go with these you have in front of you.
Alan's music always has a strong melodic centre. Some people lead on the beats, some on the melody, some on the production, but Alan definitely comes from the melody side of the fence with the beat closely tied in as support. The A side is made up of three tracks. 'Señor Zalla' starts the album with the nature afro vibe, closely followed by the Zouk-style of 'Zon Zon Zon' and 'Port-au-Cœur' rounds things off on the mellow Balearic vibe. Alan turning, or creating, nature sounds for his own sonic world.
'Bucolica' is the first track on the B side, an update smile of a track that could have easily gone on for a another two to three minutes. with a cheeky melody. 'Courant Rouge' follows, an ambient mantra of a kind with 'Courant Bleu' – its following cousin – a classic rhythmic balearic piece follows with syncopated melody and delayed drums. 'La Volière' (the French can make even bird cage sound beautiful) brings the album to a close again with a distant nature and a similar smile in the mind as 'Bucolica'.
Alan is a talent in waiting. He's working on loads of music that we have heard and I am pretty excited to see what he does next. Top work sir.