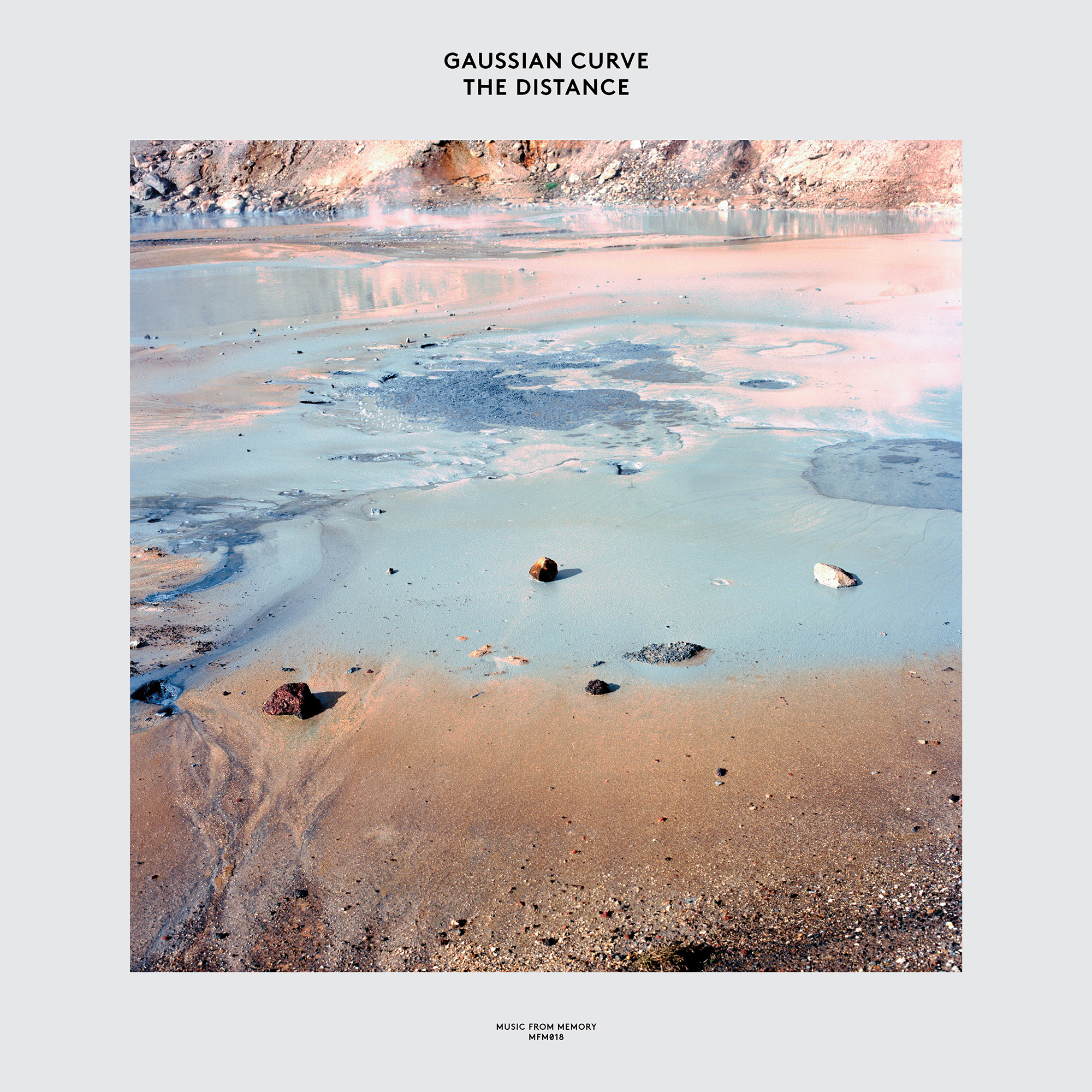 I have been listening to this album all day on loop and I can happily say it doesn't put a foot wrong. With the three combined names of Gigi Masin, Jonny Nash and Marco Sterk (aka Young Marco) making up Gaussian Curve you know it will be good. Its a deep trip into atmosphere and feeling. A zoned out sound that keeps and maintains a groove and feeling. Shades and colour which add up to eight tracks of pure shimmering gold and open space.
This album was recorded in Sterk's Amsterdam studio (Nash has also relocated there) though originally the trio were meeting to rehearse for upcoming shows. With all members feeling inspired a new album appeared and this is what we have to hand.
'Breath' opens proceedings with its guitar lines and long chords setting the tone for what is to come. I'm not sure whether it is Jonny on guitar or a lead line from Gigi Masin but its a pretty opener. The lush pads of 'The Distance' open the second track with Jonny's guitars rolling through. If you like (or love) 'Small Hours' from John Martyn's 'One World' long player then this will chime home. Where's the opium? 'Dancing Rain' takes a delayed synth line and runs with it whilst 'Suspended Motion' closes the A side with its warm pads and Jonny Nash lines, gentle chiming bells adding the topping.
The B side opens with 'Ceremony' – the synths working perfectly in tangent with the rest of proceedings as a quiet piano line rolling down the track. You really just want to be watching a sunset to these sounds. This track exemplifies why this album works so well. Its a lovely mesh or organic, digital and analogue sound left to breathe. 'T.O.R' follows with an arpeggiated pad working alongside long feedback trumpet and guitar and 'Four For You' brings a key melody to the fore and would make a perfect filmic love theme. 'Another Place' closes the album with Gigi Masin reciting gentle words to what sounds like a long lost love. It's a gentle finish to a gentle album.
Gaussian Curve have just added to the wonderful catalogue being built by Music From Memory. The artwork is yet again gorgeous and adds to the mood held within. This album is basically a lovely ride through ambient hillsides. Blissful music made with love. Go buy.