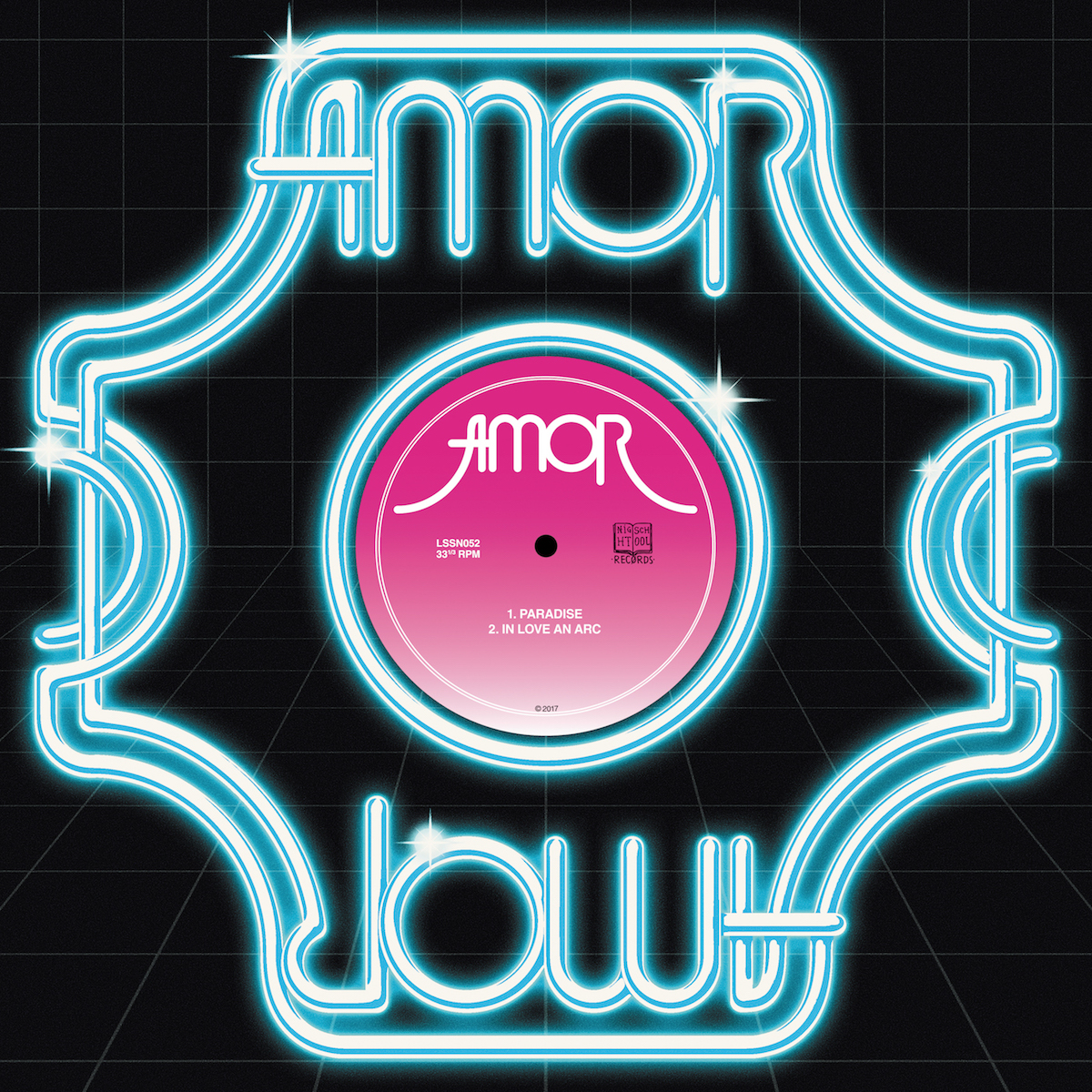 Have to say thanks to Hugh at Pacific Beach Vinyl for the heads up on this one. Amor are a new quartet based loosely in Glasgow. 'Paradise' is the A side. A double bass led (not often you get to say that) avant Disco piece with pianos, synths and off kilter vocal. An obvious reference would be Arthur Russell but that does the character within a disservice as it has its own thing going on. Nearly fourteen minutes of alt disco joy. 'In Love An Arc' is another epic track on the B side – a violin and percussion start proceedings until the conga roll and piano bring the groove to the front. Again the vocals are out there, repeating the title, as the tracks rolls on with fx and sounds dubbed out.
These tracks, mixed with Golden Teacher/The Modern Institute-member Richard McMaster, are very complete. They have structure, arrangement, playing, melodies, a solid analogue feel and more and we can't recommend them enough.
Release date is March 31st on 12″ and digital via Night School Records.