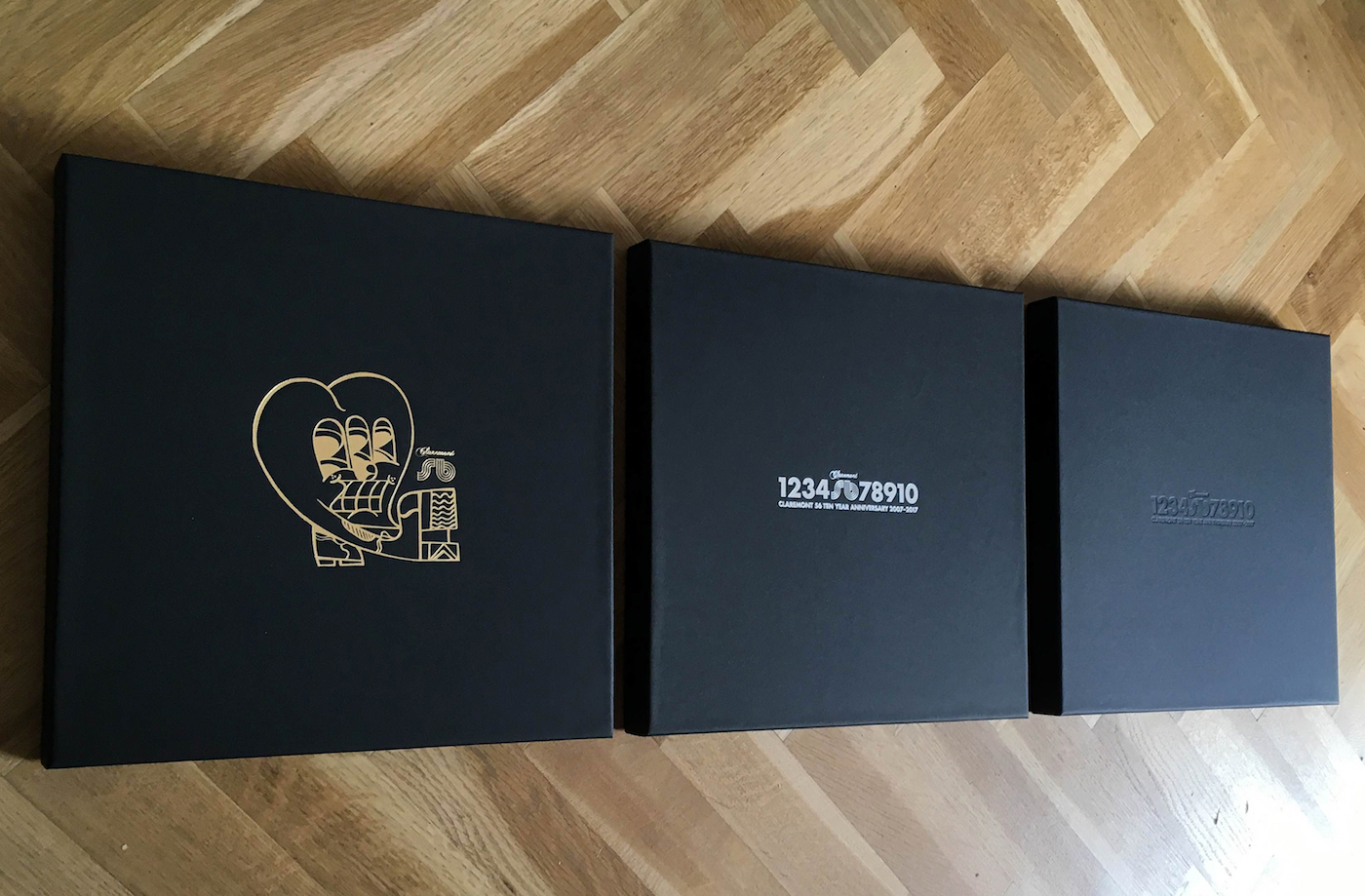 We've got a lot of love for Paul "Mudd" Murphy's Claremont 56 label. They ride the Balearic Disco wave so well mixing the acoustic with the electronic and the old with the new. As the label reaches its tenth year Mudd has pulled together a rather lovely boxset with varying options and a whole heap of unheard music. Many of you will have checked the links but if not you can go hear and have a listen to what is in store…
Each package comes hand-numbered with five pieces of vinyl and then has varying options from there onwards and includes collaborations with Bristol artist Sickboy and beautiful slip mats etc etc… Tracks have been newly remixed by Daniele Baldelli and Marco Dionigi, Cantoma, Jex Opolis, Sean P, Bjorn Torske as well as new music from the likes of (well) Holger Czukay of Can. What more do you need to know.
Head here to find out the varying options and long may they roll on. x.