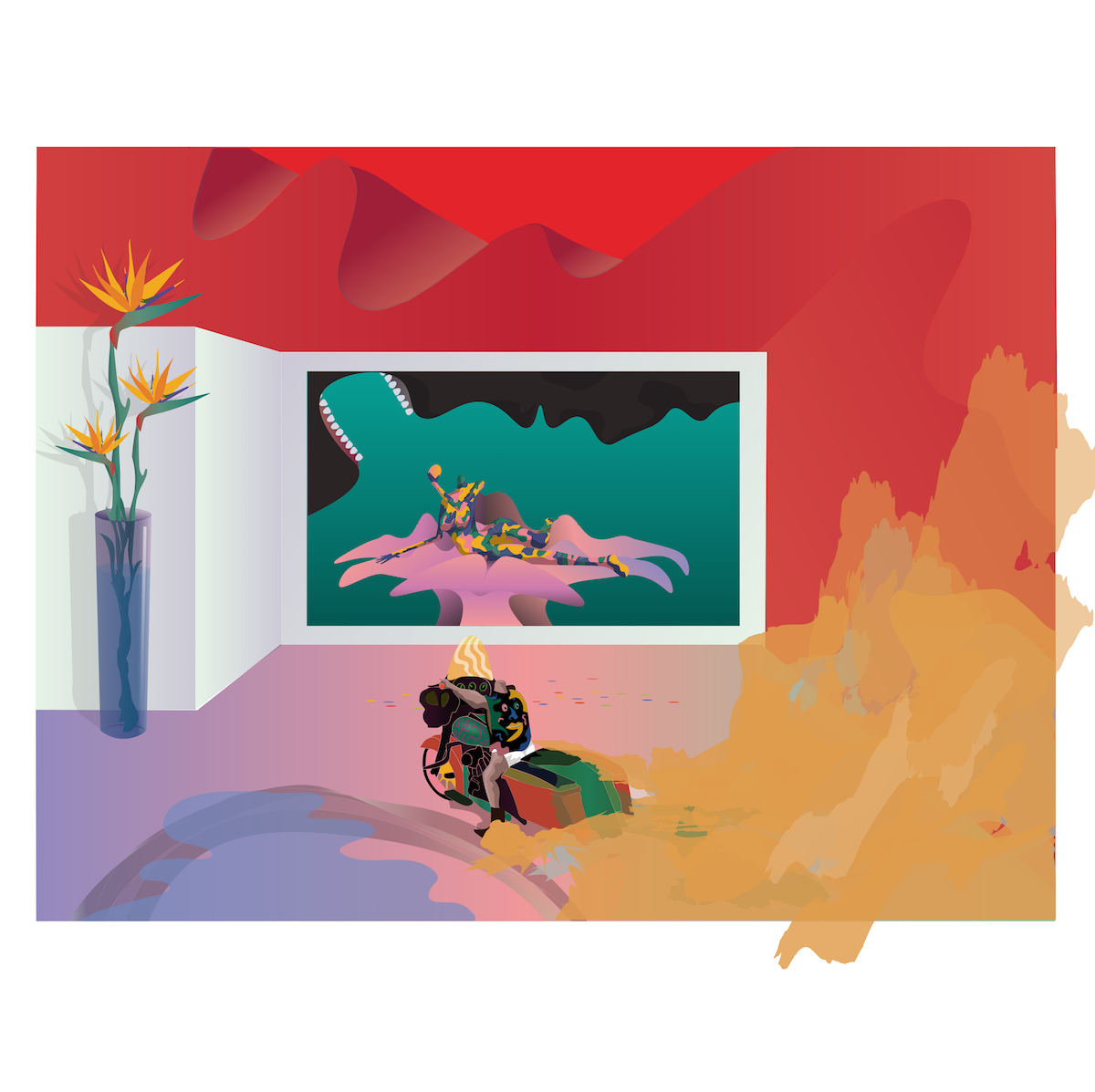 Jered Jex Opolis has released his album and I have to say its a win on all levels. When I was working with Mark Barrott on International Feel, this album, along with the Tornado Wallace LP that came out not so long ago, were both scheduled for release on IFeel but due to contractual difficulties neither happened.
I am sure most of you know the process but if not when working on these projects or albums the music goes back and forth between label and producer and you get to hear, listen, speak and advise on where things should go. Don't get me wrong here I am in no way taking claim for any of this, I am explaining that I have heard many of these come to life with their finishing touches and Jered's process is super natural. His music came done. Delivered. No demos. It was melody writing to the fore and filling in the edges with time and thought.
Basically he writes music for fun. It sounds like a very easy process for him. The hooks on this album are pretty ridiculous. With this ability it feels like he could take what he does and apply it to any scene or music genre as he has the ability to write a broad range of melodies which is a rare thing. Most people have one or two themes and feels that they write and they work around these. Jered's palette is wide. Anyway, here's an album run through…
Album opener 'Wild Conceits' sets the tone perfectly. It's like Badarou born in Canada with a modern twist and solid beats. Badarou may get mentioned a few times here but only as a natural comparison for this music and sound as its an easy reference for everyone to get. The melody is strong and you know the album is going to deliver. 'La Bellaca' follows and is all about waiting for that guitar to roll in at 2:30 which has been perfectly tee'd up by the groove coming before. Pure joy. Just a brilliant brilliant piece of melodic music and solo'ing. I think the best track on the album for me.
'Ravines' has live drums rolling around as the synths again move up the board. I have to say from a sonic perspective this album sounds flipping great. 'Wake Up' follows and is like a take on Marvin Gaye's 'Sexual Healing' gone 'Make Some Room' Sade. Acid line over a slow mo beat. That always wins for me.
'First Stomp' leans on that '80s I found an amazing B-side on this dusty record' sound… Sort of latin not latin, 80s not 80s and all done in a Jex styling. 'Cave Dancer' again is melodically great. Like one of those great Loose Ends instrumentals with big fat sounding synths. As the album heads to a close you get 'Mt Belzoni' which has a lovely arrangement allowing the key grooves to move in and out. 'Après Midi' really does sound like something from 'Words of A Mountain'-era Badarou. Its that good and its a compliment. 'Snow On Tompkins' closes the show with a piano-led piece. Kind of sad in tone (think snowing in April) and a slightly melancholic piece for the end. A promise of more to follow.
The bottom line is this is brilliant. If you found it in some wacky computer-driven 80s sleeve in a box of records somewhere that you thought no-one else knew you'd believe it to be the greatest record you'd ever bought. With that in mind this comes massively recommended. It'll mature very well as the hooks are just so tidy. Top work Jered. Job done.
The album is released now on Good Timin' and available from the labels Bandcamp and all good record shops.