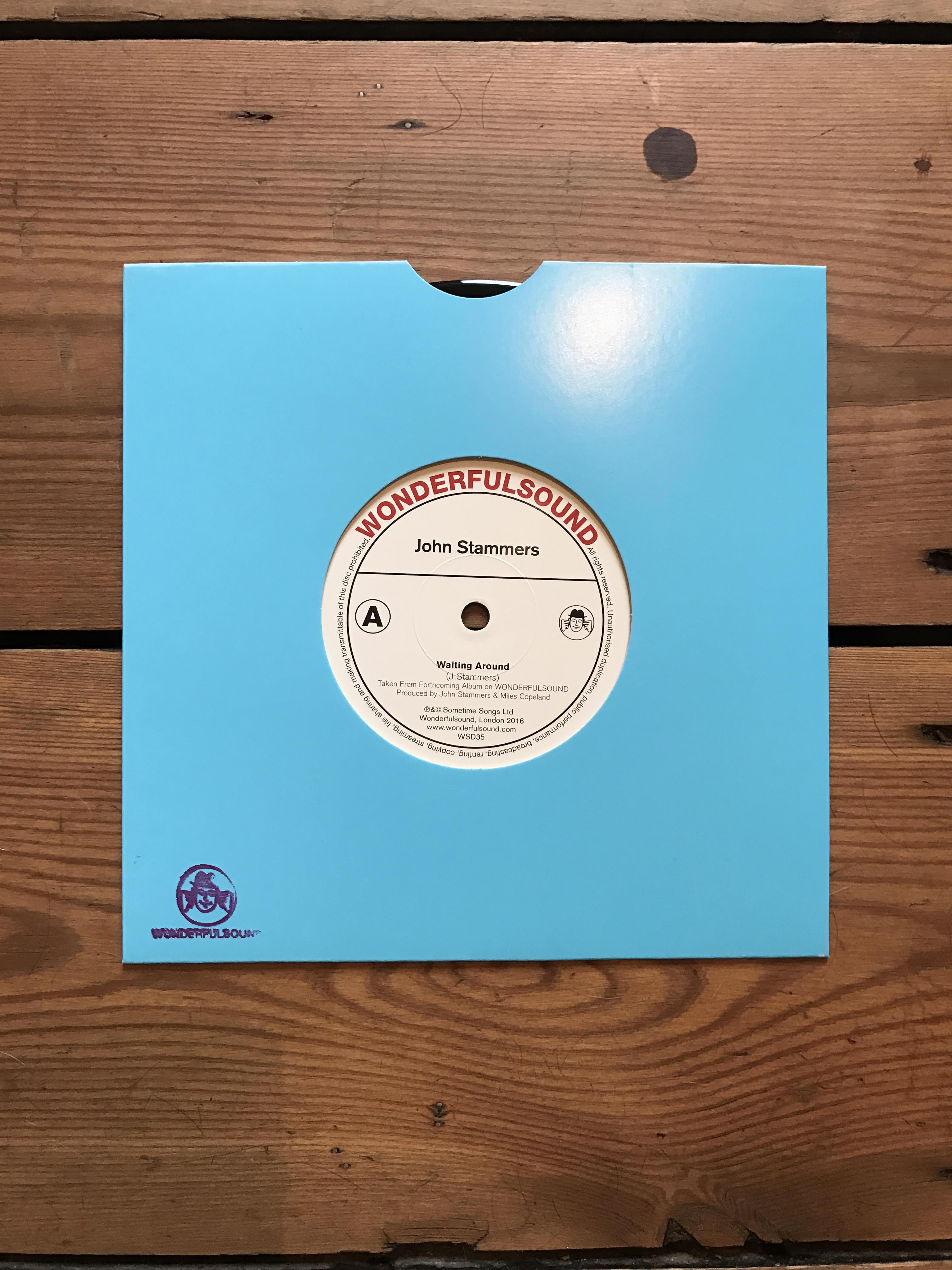 I like John Stammers. I thought his last album for Wonderful Sound was an untapped beauty and deserved far wider acclaim than it got. His voice is kind of melancholy but has history there somehow. Stammers comes from Manchester and is now located in London. This single pulls on that folk-jazz sound utilised famously by John Martyn but the label name check the likes of Nick Drake, Bert Jansch and the hippy vibes of Eden Ahbez and Moondog and Sun Ra in relation.
'Waiting Around' in its original model is a softly sung piece with vocal harmonies and softly-played vibes. Its a beautiful sounding record mainly, I think, because it was recorded direct to tape. Its like a soft hug of sound and acoustic instruments. The reverbed harmonies and guitars build in a very classic fashion when towards the end a slide guitar enters the fray bringing an almost traditional melody and groove with it. Its just lovely.
Colorama (they who nailed the mix of Stammers 'Idle I'm') supply the remix and sonically take it elsewhere adding live sounding drums and building the track with strings and delays. It sort of pulls on that Rotary Connection sound but from a folk perspective. Quality 7″ and I am now really looking forward to hearing the album.