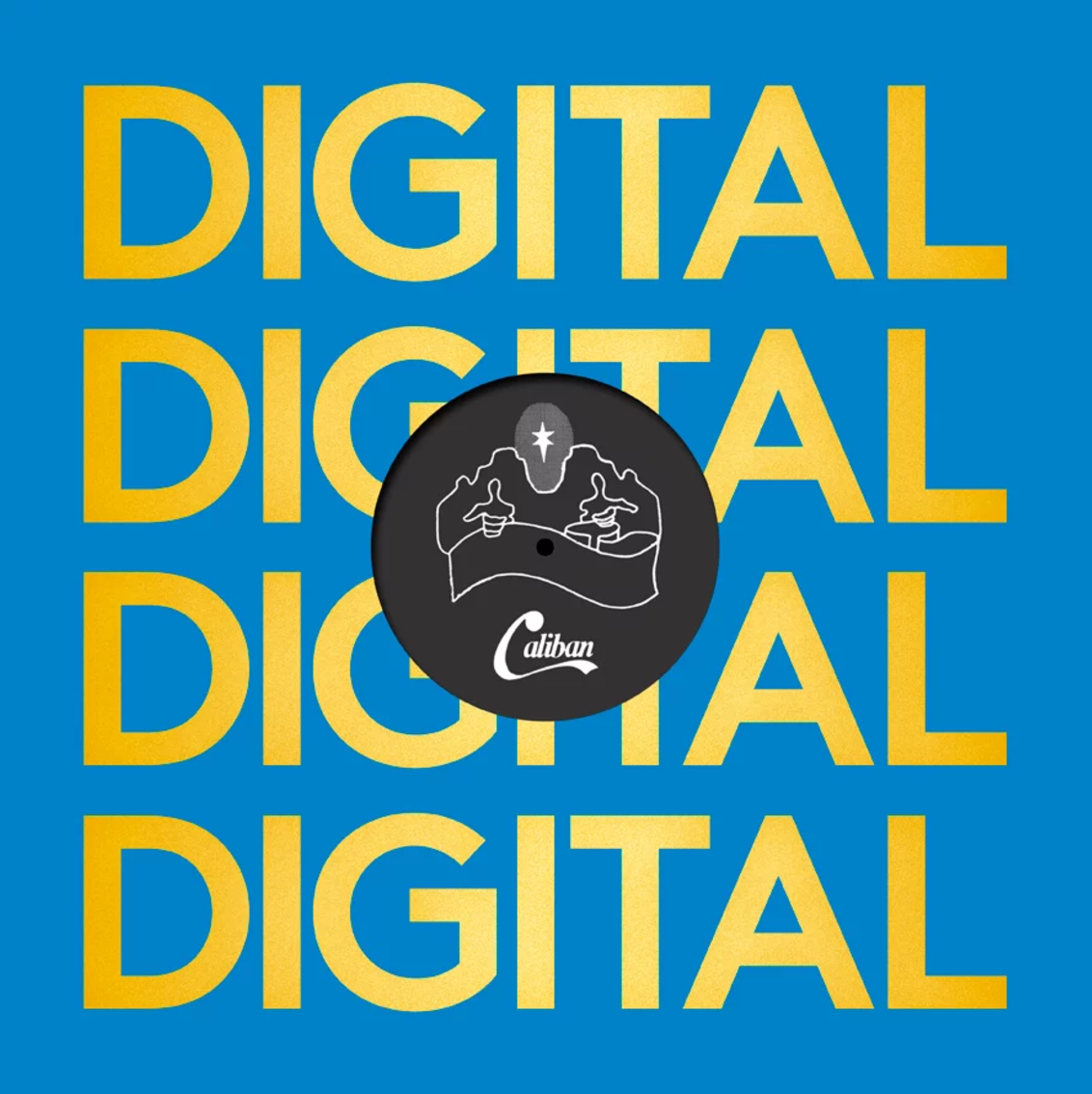 Music From Memory expand their series of 12" disco releases with a pair of tracks from Caliban, a project of 1980s south London session guitarist Milton Myrie.
Originally on a sought after 7" from 1984, 'Digital Reggae' features Milton riffing over a futuristic stop-start groove with a distinctly DIY feel – more Thomas Leer than Burning Spear. The flip, 'Supernatural Magic', rolls out a tighter disco groove – Friday Night Music this one – and certainly one to warm dance floors with even the coldest hearts.
Apparently in part penned to poke fun at the distinct lack of black culture on the defunct US Skylab space station, since release 'Digital Reggae' has become something of a lost classic. Evidently, UK dub producer Tapes (aka Jackson Bailey) did a lot of the legwork in helping this release see the light of day and he teams up with Myrie for the 'Digital Reggae Remix'. With Tapes on buttons, the remix sends the guitar to the back of the mix and plays up the cut & paste crunch of the 80s original. Far out.