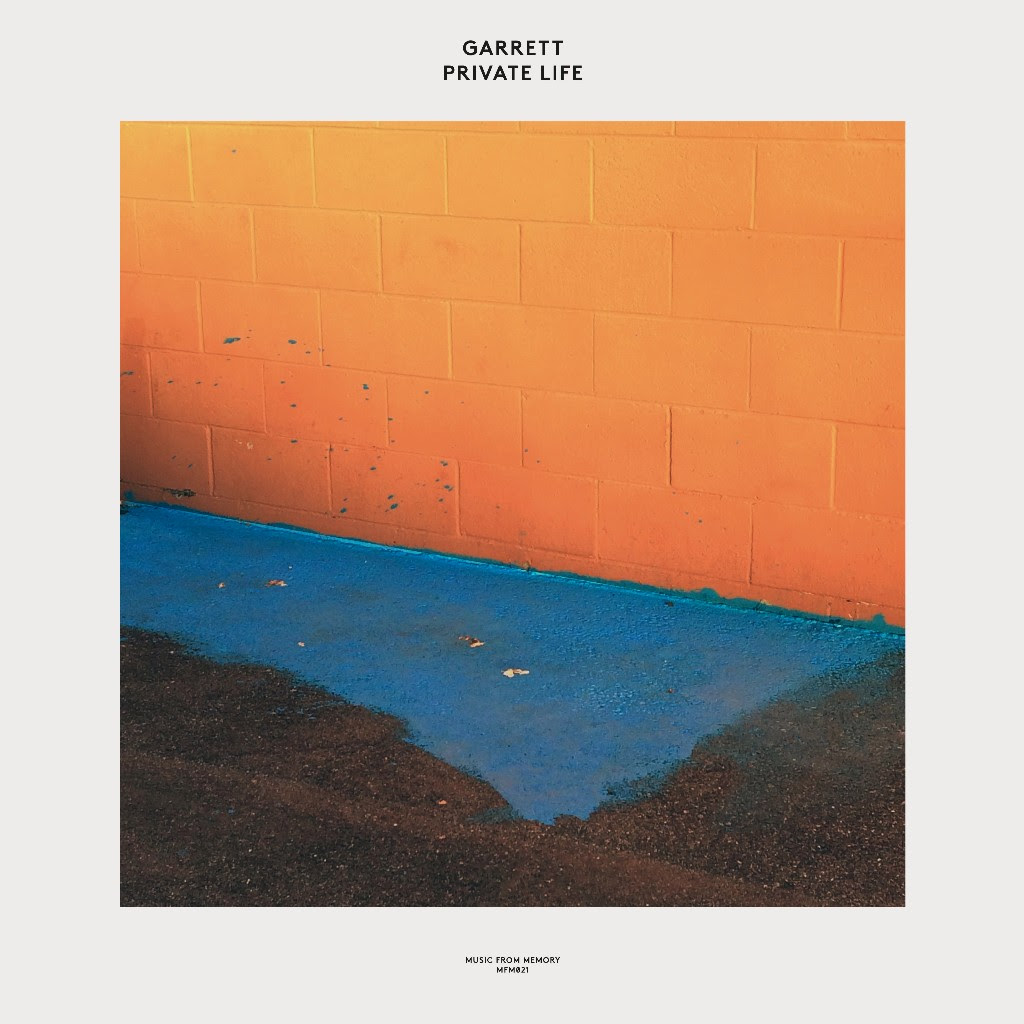 'Heard this on 94.7 The Wave, Los Angeles – when the station was new and they played new age music. Good memories' – Em
YouTube comments can be so strangely inspiring that they stay with you, resurfacing from your memory long after browsing. Em's words above, written below Wally Badarou's 'Endless Race' from the Echoes LP, seems to be one of these for me. I imagine crawling along the freeway tuned to The Wave, sensitive instrumentals brought into focus by ads for strip malls and restaurants during the 'Wave breaks'.
If I'm honest, there's not a huge amount about Private Life that sounds like Echoes, but this album of new age electronic funk by the mysterious Garrett and the latest addition to Music from Memory's LP series, feels like it could have been on rotation at The Wave.
Past urgent opener 'Apocalyptic Sunset' the album finds its groove on 'Home' – bass lines bump and drum boxes set in as insistent hi hats push the whole thing forward. Synths tumble out of orbit to circle the track, only to veer off in unexpected directions. On 'Slow Motion' rubbery bass lines jam over delayed drums and leads pitch and glide all over the mix. Much needed pads lend a cool hand to your brow and the tracks glow.
There's a pleasing looseness to this record and it's a treat to be in the hands of someone who can really play, like the freestyled percussion that hangs with TV movie piano on 'The End Theme' or the subdued chords and washes of noise that rise up on the 12 minute 'Angel Reflections'. The feeling of someone drifting off with the tape running is there throughout.
Music from Memory releases have the knack of scaling-up highly personal music in a way that brings it to a wider audience but retain a crucial intimacy, Private Life is no different. The cover photo; a slick of blue paint running up to a stretch of soft orange wall, is anonymous, non-descript – infinite LA as far as the ocean. Scant info accompanies the release – suspiciously little that confirms it to be treasure from an established artists vault- a gem to take out every so often, admire and put back for safe keeping.