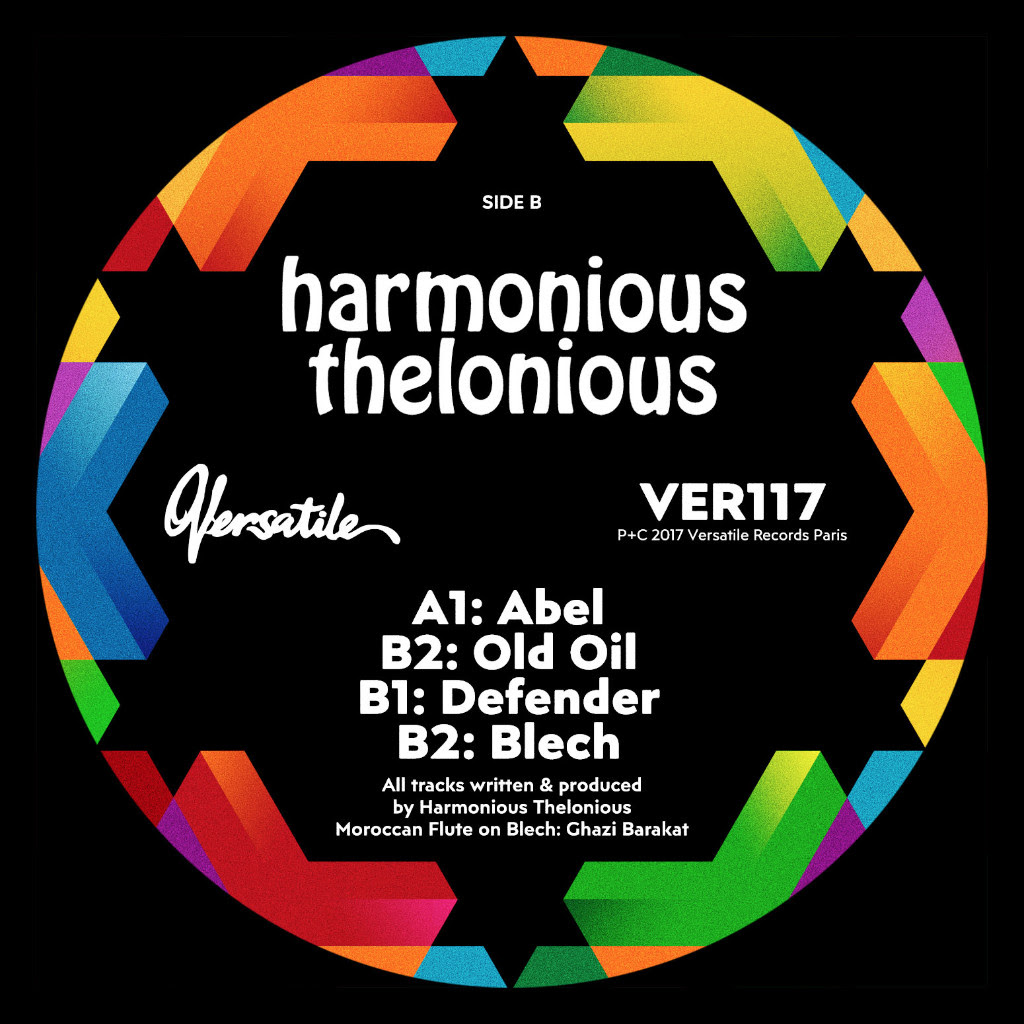 There is a tendency when there is so much amazing music behind us to now re-edit and re-issue and when that is done with care and love I think that's brilliant but for us you have to move forwards too. 25% backwards 75% forwards. And thankfully there is some really brilliant music coming out right now and here's a perfect example.
Stefan Schwander is Harmonious Thelonious and is a key player in the Duesseldorf / Salon Des Amateurs scene. He's always ridden on that percussive, African, slightly Eastern sound of percussion and little bits of synth. It's a very organic sound and very much music to my ears.
Gilb'r has signed a new EP to Versatile and basically all four tracks are ace. 'Abel' is the lead track and rolls along just perfectly with a repetitive almost Kora stringed sound as the congas roll away in the background. 'Blech' is more electronic and has a more Eastern feel. Not sure what that sound is in the background of this one but its like you could imagine desert warrior playing round a camp fire in 'The Sheltering Sky' (film of old). Again its as organic as you like for a sequenced sound.
'Defender' is the most drummy of the four and again has an Easter tinge. One for a club at 4am when all the good people are left in the heart of it. 'Old Oil' is a string riff led number that has an almost modular sound going. He really does have a knack for making these synths feel warm within these drums. I was chatting to someone the other day saying what great and interesting music Versatile are releasing these days and here's another one perfect for anyone with an ear for a modern Balearic Beat. Toppen.
Check it on Bandcamp HERE.