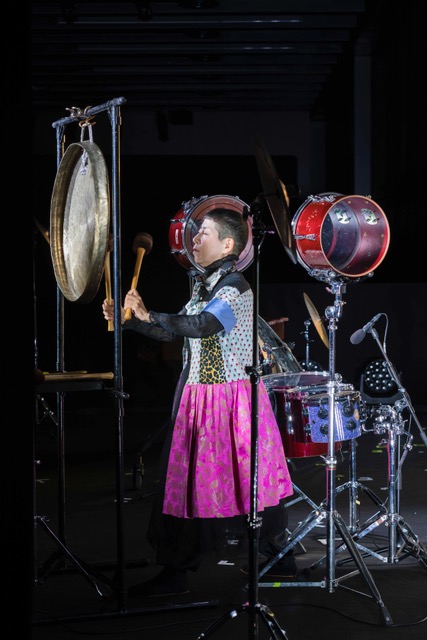 Some time ago a reader named Claudio Santoro wrote in mentioning that he was going to see Midori Takada and if he could arrange a short interview would we like to run it. Of course the answer was an emphatic yes so it follows. By introduction Midori Takada is a Japanese percussionist (though more of a musician to be honest) born in the 50s whose music has been rediscovered via reissues of the lovely 'Through The Looking Glass' album as well the interest in her work with the Mkwaju Ensemble (whose 'Mkwaju' album is one of my favourite pieces of sleeve artwork). She has a very singular style but one that is both meditative and engaging at the same time. We like. Press play on the YouTube clip and read on. Here's Claudio and Midori.
In the studio recording of "Mr Henri Rousseau's Dream," the opening track of Through the Looking Glass (1983), Midori Takada placed each instrument at a unique distance from the microphone to produce a three-dimensional sound sculpture. The album's percussive use of found objects create hallucinogenic whirrs, gliding the listener through their own improvised storylines with glistening visuals and Fluxus undertones. "It is a perspective portrayed in a mental picture," she explains. "It is a method to pierce through past, present and future, or a way for it all to be intermingled." Today, Takada resides in an area of Tokyo surrounded by three universities, and has been travelling to perform solo and with the Mkwaju Ensemble since her live debut in Berlin in 1978.
Claudio Santoro: What are your earliest memories of music growing up?
Midori Takada: It was when I played the bass drum in kindergarten. All of a sudden, we had to do a concert but I distinctly remember concentrating on the sound that I was playing.
What intrigued you to experiment with instruments and production with such seeming disregard for the commercial industry?
I never thought it to be experimental. But as it is always quite comforting for me to be enveloped by sounds that I have never heard before, I let things take their own course. I have never renounced commercialism as well. That is an economic matter altogether. Similar to science, I see an experimental mindset as an instinct that is needed for human evolution.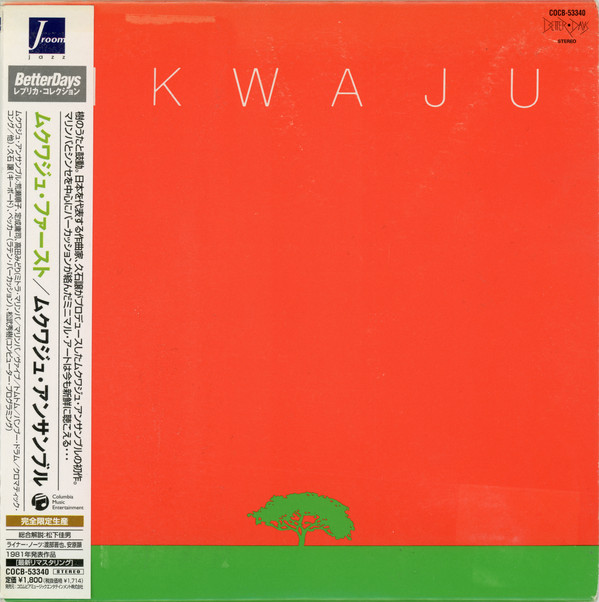 I visualize a lot of nature in the percussion used on your solo albums and releases with the Mkwaju Ensemble. I've read that you have used a bottle to achieve the sound of a breeze. Do you think music and sound art can preserve fleeting aspects of the natural world?
Music itself is something that "human beings," who are part of nature, create. When people say "nature," they might think of a jungle but I would like to tell you that "you" are part of nature as well.
I find the equal parts of tension and relief in your recordings generate a particularly universal pathos for the listener. Is it important for your performances to follow a coherent emotional thread or do you alter the experience each time you play?
I would like to leave it up to their own discretion, the way in which the listener hears and accepts it. All of my performances are a one-of-a-kind experience. Depending on my physical condition, the environment that I am performing in and its atmosphere: being dry, wet or some other conditions, the music will alter and the distance will vary. As each performance will be a totally different experience, it is impossible for the same thing to happen not only for the listener but also for me as well.
Mr Henri Rousseau's Dream has been described as a sound sculpture and you have said you were trying to construct a perspective on sound when recording it. What is involved in abstracting one's perspective through music?
It is a perspective portrayed in a mental picture. It is a method to pierce through past, present and future or a way for it to be all intermingled.
Do you think there is some dialogue between world events and the sounds explored in your work?
It is very important for me. Music is created by people and it is people who also construct society itself. If both entities do not engage with each other, both will not exist. This relationship has been going on since the dawn of time.
Image Credit: Midori Takada performing as part of "I WANT TO LIKE YOU BUT I FIND IT DIFFICULT" curated by Craig Richards at Fondazione Prada in Milan, 2018. Courtesy of Fondazione Prada. Many thanks to Claudio Santoro and Midori Takada.