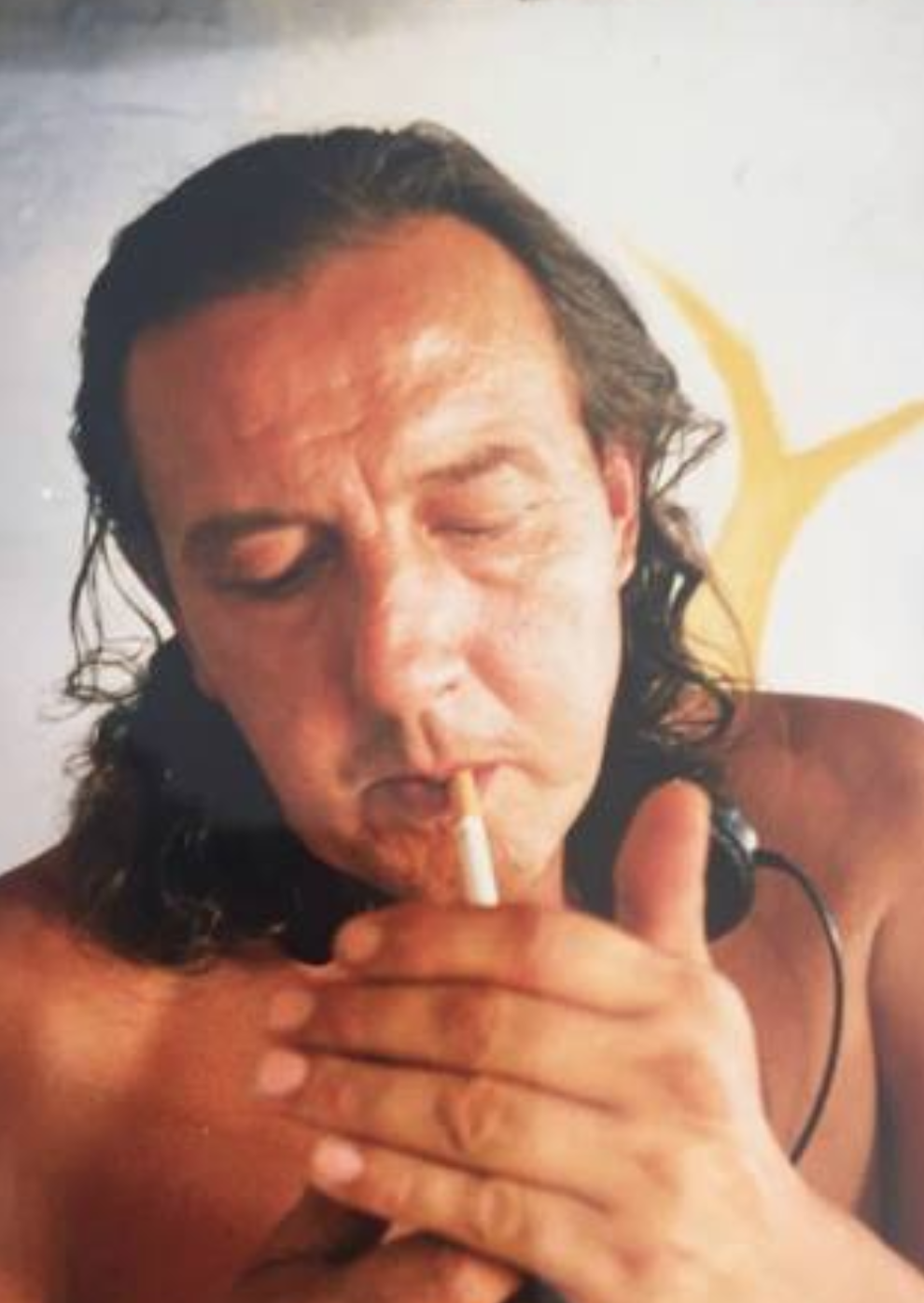 Ah bless. I met Jeff aka DJ Sergio a few times with Phil Mison. He had this hacking laugh that you couldn't help laugh along with. Kenneth Bager from Denmark's Music For Dreams has just written some lovely words which will say things far better than I can….
"The world has lost an incredible person and I have lost a dear dear friend – Jeff Aka Geoff aka Dj Sergio who passed away on Friday in hospital after a long struggle with health.
In my life I have never ever meet anybody that could make me laugh so much… Tons of times I laughed in tears and had stomach problems laughing too much. Your voice and your special (loud) laugh will stay with me forever. I met Jeff in a record shop in the early 90s and became friends straight after. Such a loveable crazy character.
I had the pleasure of seeing Jeff DJ lots of times at Sa Trinxa and other nice places in Ibiza. His knowledge of music was like an encyclopedia of Balearic Music. He knew a good tune after one hearing and I am happy that my label managed to release three timeless compilations called "Ambient Ibiza" named after his fabulous tape series.
He could also produce and recorded his own tracks in Denmark at Njalsgade and what fun it was. The trip we had to Rimini was outrageous… Our night at La Troya in Amnesia drinking Hierbas at Cala Salada… Wow, I could go on… There are so many memories.
What a legend – as in LEGENDARY – his stories… I always said – "Jeff – if your life was a book it would be a best seller". You will be missed. RIP Jeff. Thanks for the music and the wonderful times and the tons of laughs. Keep spreading music, love and laughs on your journey.
//
R.I.P Jeff. We will get one or two of his lovely tapes uploaded soon. x.