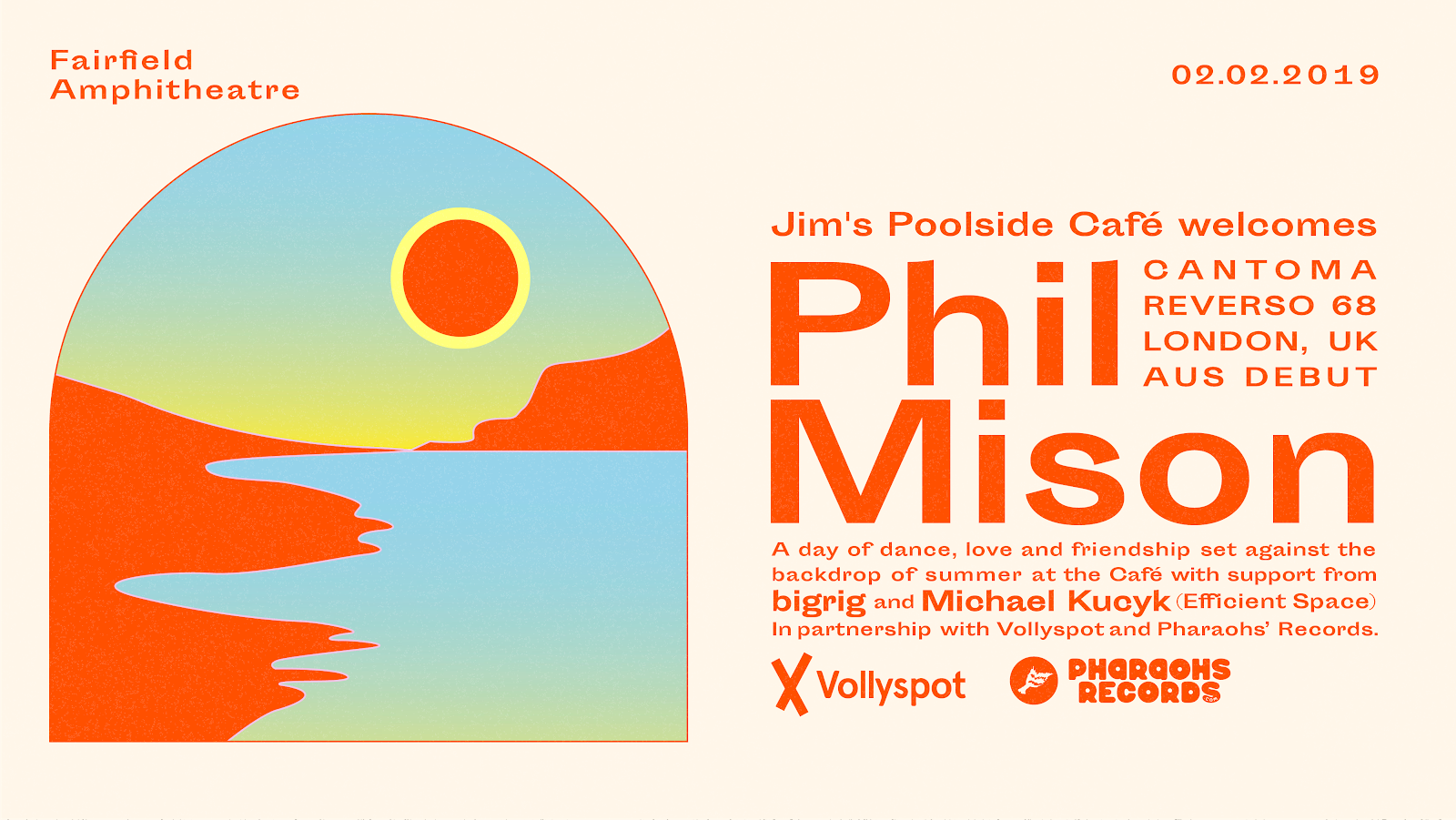 I was chatting to Phil Mison the other day and he was talking about how he is off to Australia for the first time so we asked Michael Kucky to link us up with John-Paul from Jim's Poolside Cafe to find out more.
Jim's Poolside Cafe have organised two parties for Phil. The first is in Melbourne at the Fairfield Amphitheatre on the 2nd of February with the second being at Freda's in Sydney on the 9th of February.
Jim's Poolside Cafe sounds lovely. It's a fictional cafe with no fixed address. A place to relax in what is usually a Mediterranean coastal setting, where locals meet and share music in a casual setting. Sounding familiar? It's definitely got a link to the Café Del Mar end of things hence Phil being number one on their dream 'want to book' list for some time… Recommended.
If you want to find out more about the gigs go to the Melbourne Facebook event here and the Sydney event here.
And on the subject of Phil he has produced a lovely remix of Siren – the project brought to you by Darshan Jesrani (of Metro Area fame) and Dennis Kane. It is a warm house groove that fits the vocal perfectly. It is being released on a limited, numbered white label alongside remixes by Gerd Janson and Ewan Pearson. Check it here.