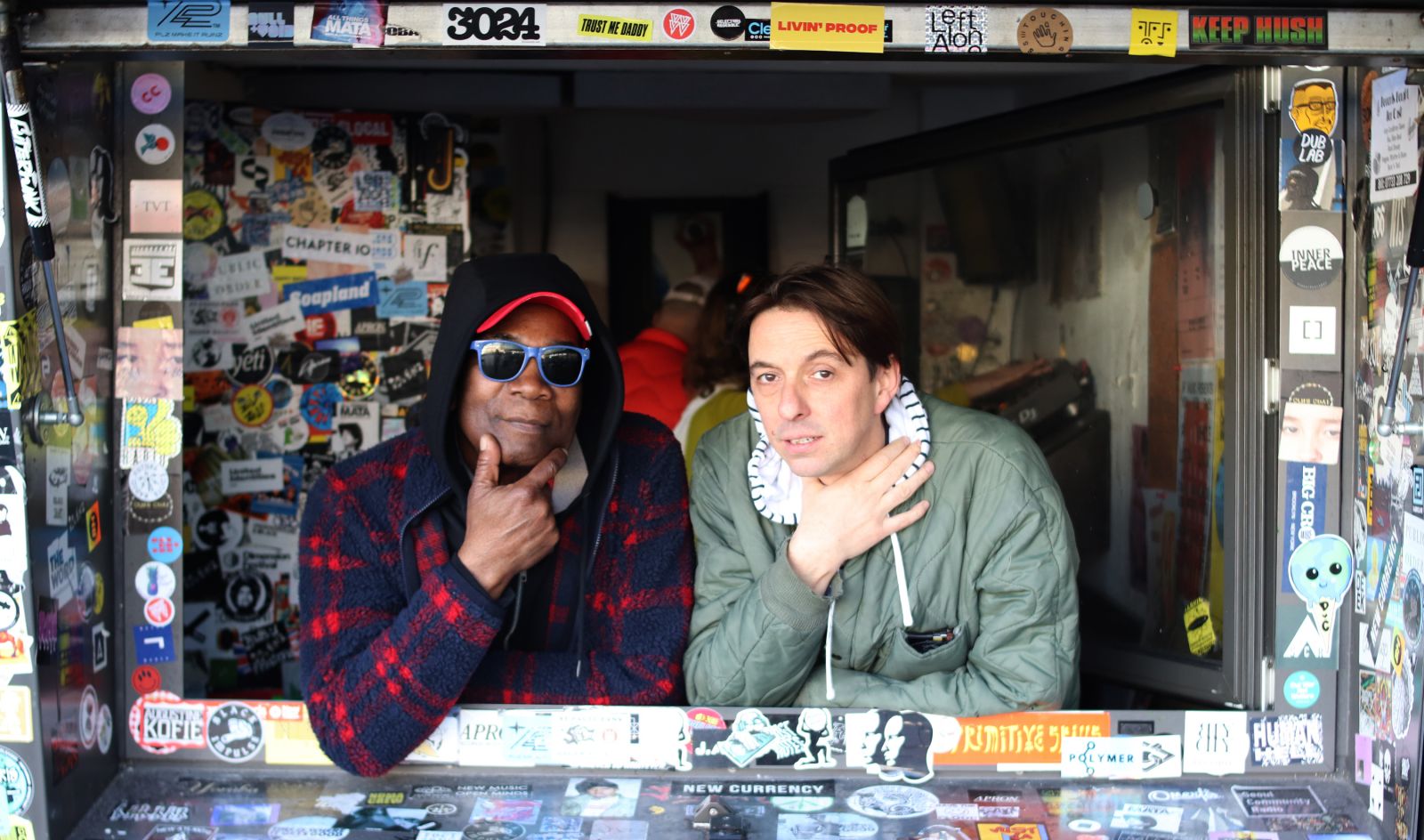 Ross Allen recently had dub don Dennis Bovell to talk through his life in music on his NTS radio show. You can hear the whole show HERE but most interesting for us is Dennis telling the story of recording 'Riot in Lagos' at his studio. 'Riot in Lagos' is one of my favourite records no doubt. It still sounds like it comes from the future. Dennis Bovell explains the making of it.
Ross: I've spoken to you about this record before. That record (having just played it) which is Ryuichi Sakamoto's 'Riot In Lagos' was made in your studio with you…
Dennis: In 1980 yes. In Southwark. Don Letts had been touring in Japan with Big Audio Dynamite and he came back and said to me 'there's a man I've met in Japan who is seeking after your telephone number'. I was like 'who's that?' and he said 'Ryuichi Sakamoto'. I said 'What??? Give it to him!' (laughs) and he said 'I already did. He's going to call you about doing some work in your studio.'
I was building a studio but it wasn't common knowledge so I get this telephone call from someone representing Ryuichi saying 'we want to use your studio'. I said ok and asked 'when?' and he tells me and it doesn't quite align with when I was going to be ready for the studio to be used by other people because I was intending to test it myself first. And then came the most unusual request. 'Yes, I want to use your studio before you do' (laughs). I was like 'Ok, bring it on'.
I was a Yellow Magic Orchestra fan so I knew who I was dealing with and what the possibilities were. He said 'I've got some equipment over in Germany and I want to send it over to your studio.' So I was like 'hold on his this an April Fool'. You know… The guys living in Japan and he's got equipment in Germany and he wants to send it over to the studio to do this work. I said 'Ok, whenever you are ready send it over' and then one day an arctic truck pulls up outside and the man asks me if I'm Dennis Bovell and tells me to sign here and there were keyboards and all sorts of things that he was going to need to do this recording.
He'd been working in Kraftwerk's studio in Germany and then he'd sent his equipment form there to me and then I thought, 'Shit it's serious'. I had a friend who knew the late Sir George Martin and got himself into Air Studio and got me some Dolby's to do this recording. I also had this 3M 24 track multi-track tape machine from George Martin so as I client he loaned me these Dolby's as I needed some noise suppressant as Ryuichi was coming over. He turned up with an in instrument called a Prophet 10, which was brand new and a double manual Prophet 5 keyboard. I'd only ever seen a Prophet 5. Then he said 'right, record'.
I started to record and I recorded a drum track that he wanted. He said 'right, play that back'. As I played back something he'd be jotting on his manuscript paper (musical notation sheets – Ed) and then he'd say 'Roll' and he recorded that whole piece. Then I proceeded to cut it up and dub it and he was like 'Yeah thats what I want' as thats the dub thing that he wanted and that hadn't been done until then as far as I know. And that track cause quite a stir. It was on B2 Unit his solo album.
We did it in a few hours. Ryuichi was very quick and he knew what he wanted to do. He'd hear notes in his head, get the manuscript, write it down and then play what he heard in his head. Most people have an idea and sort of tap it out but being able to write music he could transfer his thoughts into notes and he did. It was a great exercise in how to compose instantaneously which is something I am very fond of doing so watching him do it just confirmed my thoughts that its a great thing to do.
::
Ryuichi Sakmoto. Genius.