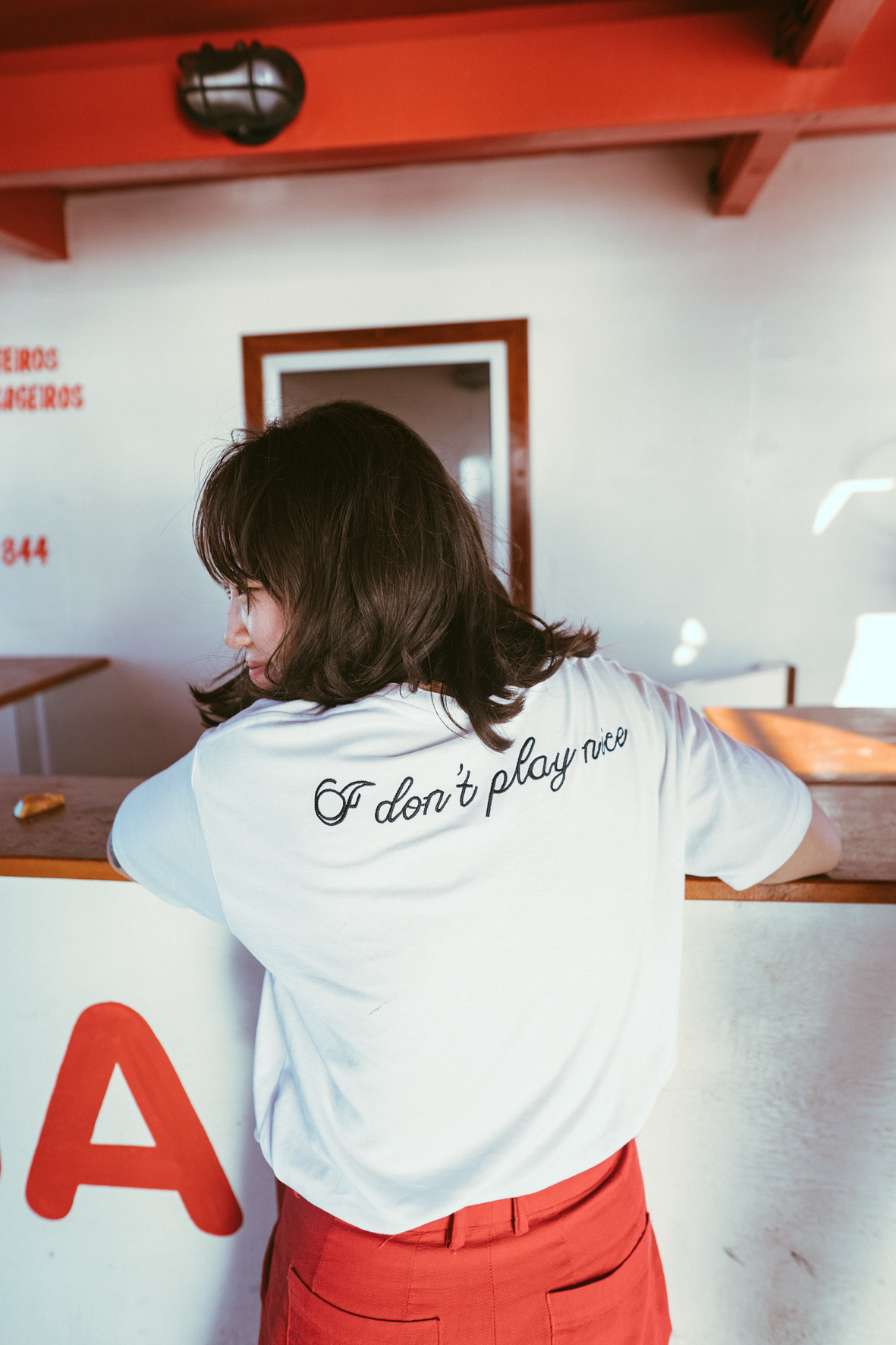 DJ and producer Joakim was telling me about his experience at the Mareh Festival in Brasil. It sounded truly amazing so we asked him to interview the founder, Guga, about the festival and also for some photography from the parties. A few of our good friends have visited and played and it is the sort of place it would be a dream to play one day. I mean just look at the setting and the crowd. People that love to dance lost in nature, sound and feeling. Test Pressing heaven. Joakim also linked us to a recording of his set at Mareh which is a run through some all time classics, edits disco and 'Racing Tracks' by Visnadi which (of course) always sounds good. At the foot of this post you will see a selection of photography from the festival. Amazing.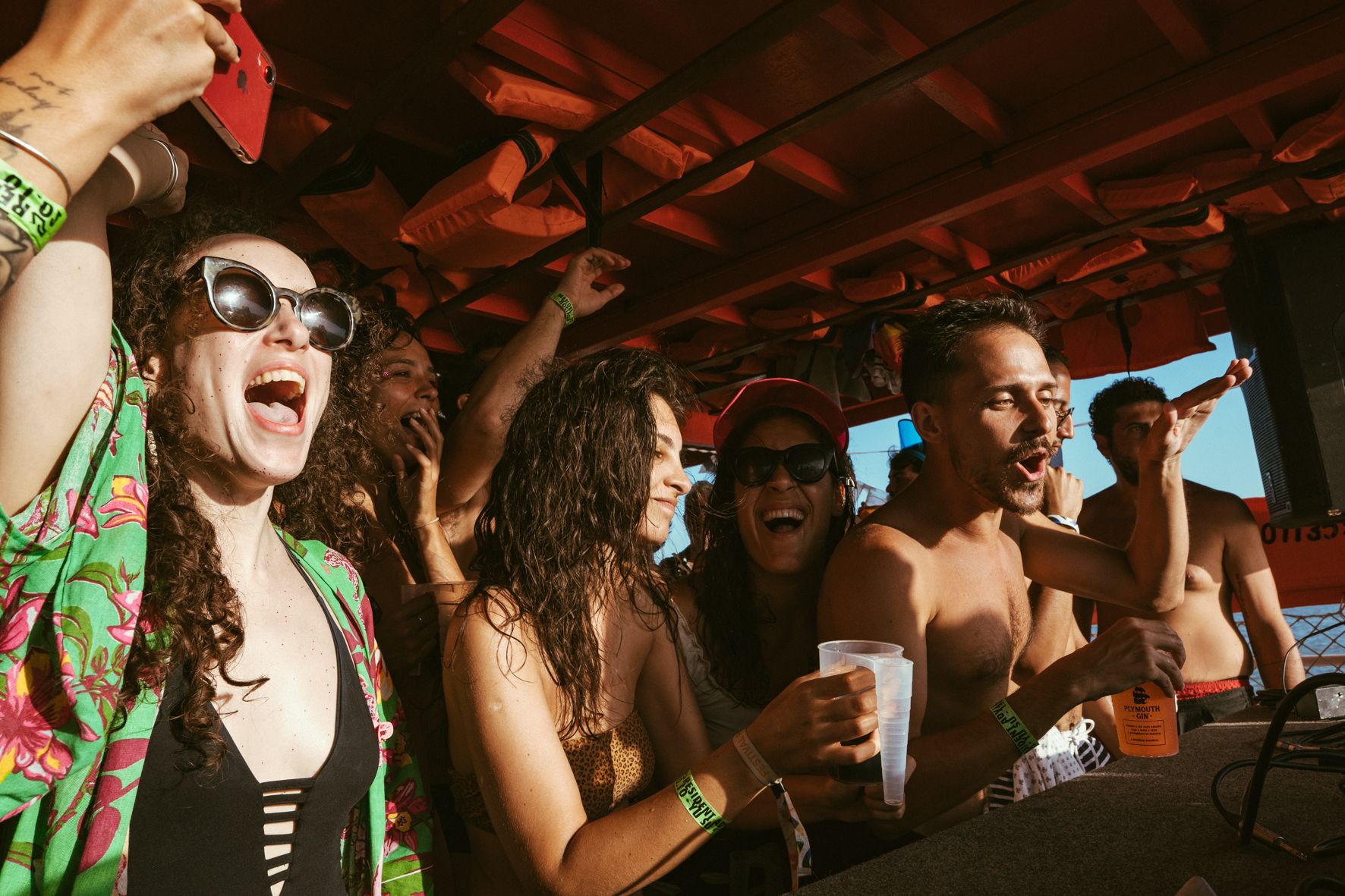 – Joakim: When and why did you start Mareh? What is your background?
– Guga: Although I am an engineer, I started to do parties alongside this since 1997 and since then I haven't stopped. The New Year festival emerged in 2011 on the occasion I brought Todd Terje to play!
– The festival happens in quite remote places, getting there can sometimes be a challenge itself. To me it creates a very different experience, the traveling part is the first phase of going to Mareh, it already puts you in a different state of mind. Is it something important for you? Why?
– Yes definitively. The difficulty of traveling to the festival is for a strategic reason and is part of the experience. I believe this difficulty helps us make a natural filter, so who really knows what you will find, and if you will face the challenge and the result is this gives us a dance floor full of real enthusiasts. Besides this, the difficulty ends up valuing the prize… To be in paradise.
– Mareh changes location every two years. Can you explain where it happened when you started and how you chose the locations, including this year in Atins?
– Before Mareh even existed as a brand, I'm talking about 2009, I decided to turn the event into an experience. And I did not want this to be boring. So I instituted that to keep the experience fresh, I needed to change places from time to time. Two years and a social economic question – so every place where the Mareh passes would have at least two years to fix the legacy. I always look for a place that could be a journey where people find a new and paradisiac spot, stay close each other, no digital communication so they interact more and tropical vibes so this means also less clothes more equality.
– How do you deal with the logistics – bringing all the equipment, setting up stages etc. in those places where sometimes getting a phone signal is almost impossible.
– Logistics, especially in Brazil and places like this, are a great challenge and our biggest cost! I would like to say that those who do these kind of logistics the best are the military because they need calculations, equipment, technology, trained men and a lot of resources. Today the experience of more than 15 years of Mareh gives me shortcuts and let's say what makes my dream alive!
– There's no DJ superstars booked at Mareh and some DJs have become regulars of the festival. What is your policy with booking DJs?
– At first I would say we have our own superstars. Eric Duncan, Joakim, Dicky Trisco are some of them. They're from the Mareh family! The Politics are we listen to the music that we like. But the choice of who will play this song is about merit, so besides the music, human values count a lot! In the end there is no place for names.
– You also do parties the rest of the year, Babel, Mariscos.. Are they different from Mareh or is it the same spirit?
– Yes, all projects have the same spirit. What changes a little are some concepts. At the Marisco festival we have bands too. At Babel the events are always on rooftops… But they are all born of the same DNA, take my word on It!
– What's an ideal party in your mind? What are you best memories of Mareh?
– Mareh is very close to my ideal, to be more, I would not need to sell the invitations and invite everyone! I have several good memories, I would not know just how to put one in the spotlight.
– Is Mareh a utopian festival?
– I fight years to not admit it but I get closer and closer to this belief.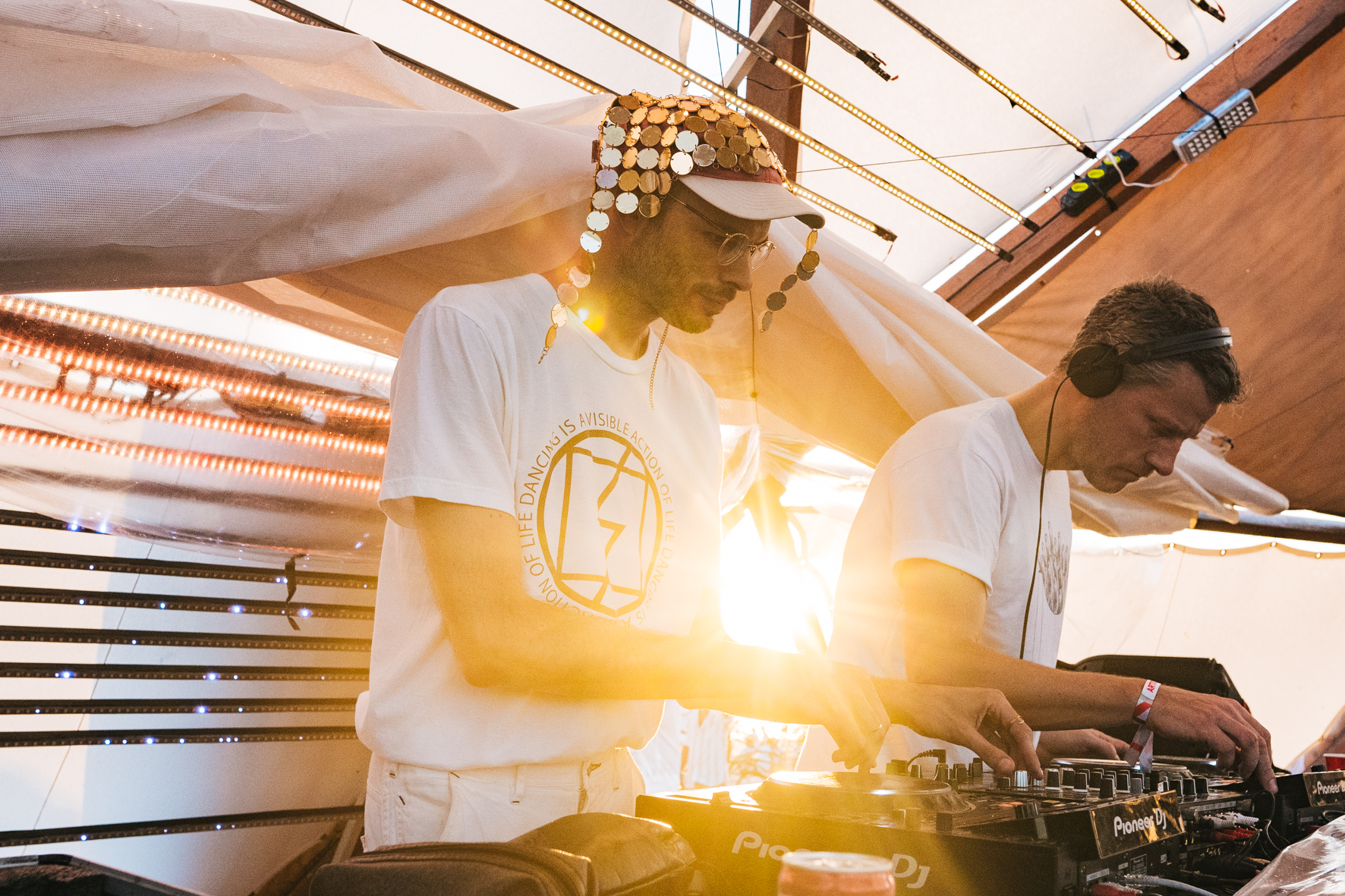 Here's Joakim again, "This mix is recorded live at Mareh in Atins, Brasil, 2019 new years eve between 2am and 6am. The party was happening in a tent on a tiny sand island off the shore only accessible at high tide. Just try to imagine that setting while listening, the sunrise slowly appearing around 5am.
It started raining around 5am that caused an interruption in the sound that you can hear in the mix and it was also recorded in mono for some reason but the vibe is there."
And here are more incredible photos from the festival…