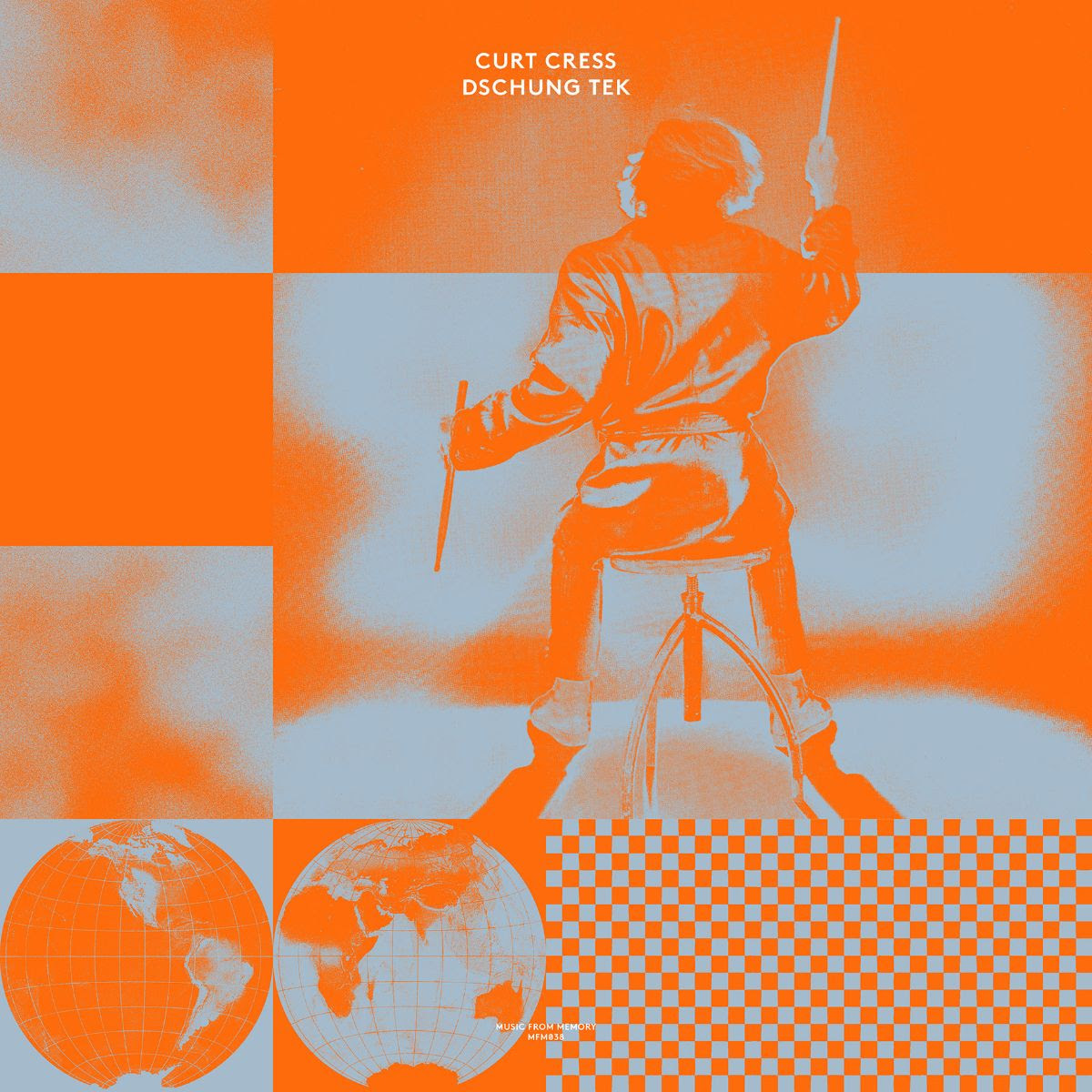 I almost don't feel like telling you anything factually correct about the artist behind this music, Curt Cress, and instead just tell you that this is the best Italian House record you don't yet own as it makes far more sense in that context to me. This is basically the sound of live drums in a syncopated fashion over nature sound. Real earth music with an early 90s feel.
See the first track for example 'Dschung Tek' (below), which comes in two versions and has the sound of a fly being swatted as a mini-breakdown. Its flipping brilliant. Not only brilliant musically but sonically as its really well recorded without going "brick wall" on the mastering so it naturally ebbs and flows along with the organics of the music. Apparently Tornado Wallace put the guys at Music From Memory onto this one and that makes total sense as Lewie loves this vibe… I also bet this track treads that fine fine boundary whereby a big room club vibe energy is needed in the music but without going all "gung ho banging club music" (TM Test Pressing). Back to the tracks… There's an alternate 'No Live Drums' version of 'Dschung Tek' but for us the 'Long One' is all you need. Worth the price of entry alone.
I guess I should tell you a little about Curt Cress. Apparently he's worked and played alongside German bands such as Passport, Atlantis and Snowball and on cult Disco records with studio groups such as Tender Aggression and Chime. He's also a producer of note working with Nina Hagen and others. Three tracks here are taken from him his 1983 solo album 'Avanti', with a few versions that were originally released in 1991 under Curt's 'C.C' moniker. For the Discogs diggers head here for more…
Anyway, back to the 12". These are just totally playable records. They are percussive heaven for both the DJs who 'let it play' and those that love to get on the mixer and tweak with the EQ's.It's just a brilliant brilliant club record. Fine work by the Wallace / Music From Memory axis.
This one is scheduled to be in the shops mid-February.