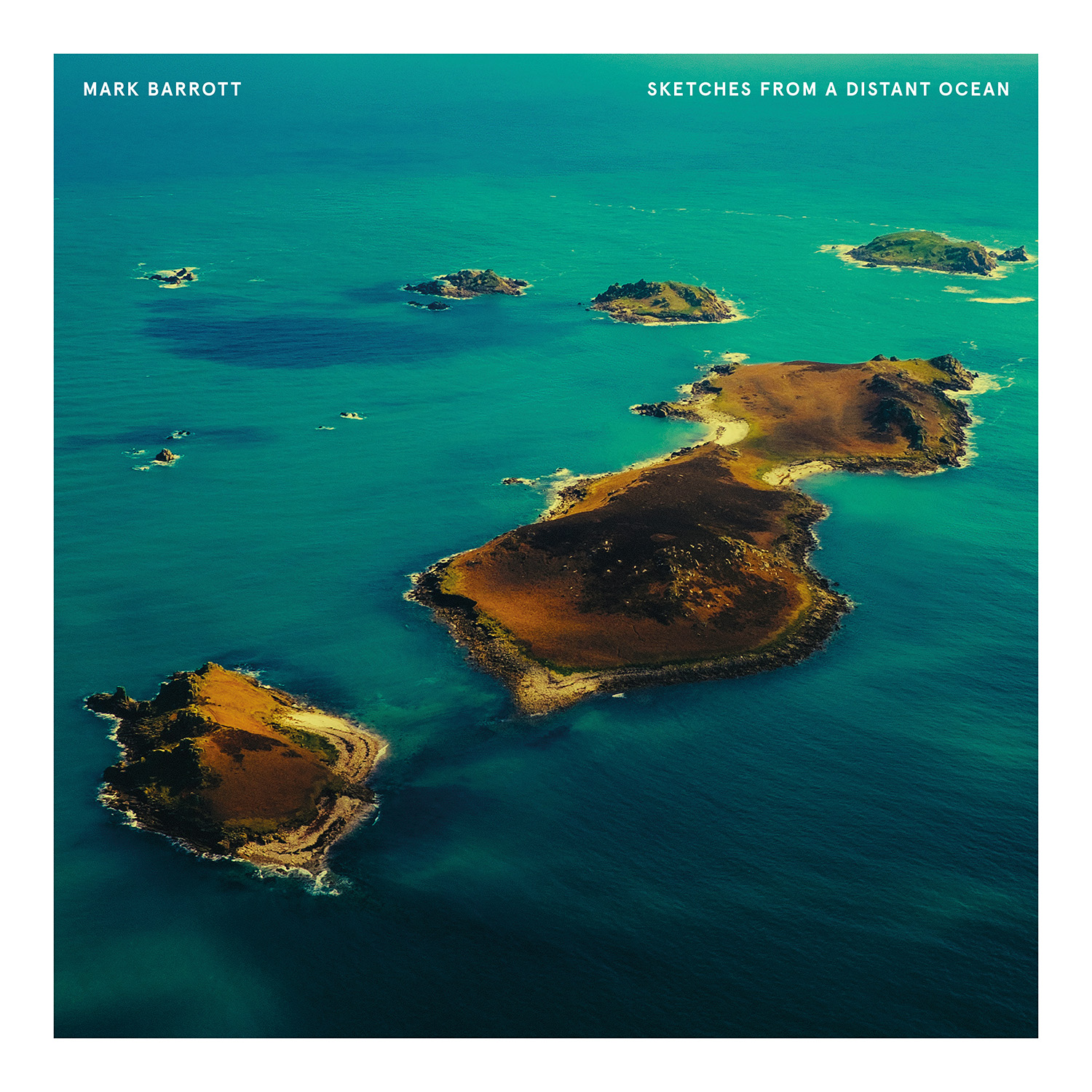 For a long time after he released his 'The Pathways Of Our Lives' EP in 2017, Mark Barrott, the great English environmental music conceptualist, didn't feel like making any music. So, rather than forcing it, he took some time off, got into audiobooks, and let himself breathe. As he notes in the press release, "I went back to Uruguay for the first time in a long while, walked in the Arboretum Lussich (Dr Nimm was sadly not in residence) and sat by the ocean, staring out across the vastness and thought a lot about how insignificant and important we are all in the same moment and then eventually realised I'm a musician, not a philosopher and got back to work."
'The Sketches From A Distant Ocean' 12", released through Mark's loved International Feel imprint, is one of our first windows into the work that he created following that period of restorative reflection. Across its four songs, Mark, honestly unsurprisingly, taps into the lush scenics and calm of those Uruguay ocean views, playfully rendering them through a harmonious marriage of global instrumentation, outdoor field recordings, drum machines, keyboards, and the odd half-uttered vocal refrain. 'Galileo' (A1) sets the mood beautifully with a juxtaposition of Hawaiian steel guitar, shuffling percussion and arpeggiated synth, but where Sketches From A Distant Ocean really hits its high watermark moment is when the house-slanted coastal dreamscapes of 'The Rowling Song' (B2) reach full flight in a splendid display of Fourth World aesthetics done the right way.
'Sketches From A Distant Ocean' is released on International Feel on the 17th of May 2019.