This week has been hectic, and time is at a premium right now, but the Test Pressing promo inbox never stops, and there is always gold to be found in them thar .wav files. Here's a few choice cuts that have been digitally delivered to us through the information superhighway recently. New music from Santilli, Jon Sable, the late great Leon Ware, and NIAGARA. "Great news, everybody!" – Professor Farnsworth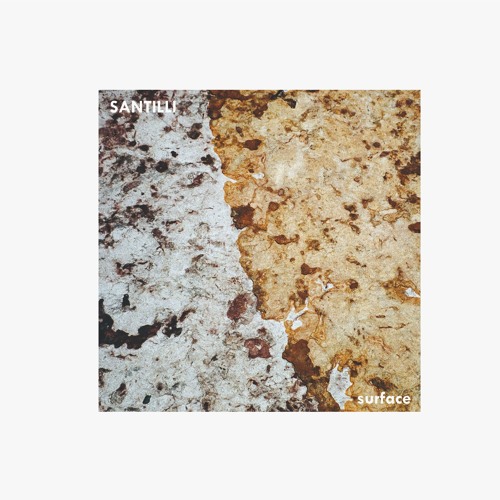 SANTILLI, Surface (Into The Light Records)
Well, this is rather lovely, eleven songs of elegant acoustic guitar figures that flicker like evening shadows, gentle lapping percussion, and magical synth-atmospherics. A few reference points: Michael Bierylo, Steve Hillage, Steve Tibbetts and Miguel Herrero. Made up of a collection of home recordings from 2016-2018, Surface is the debut album from Sydney-based multi-instrumentalist Max Santilli aka Santilli, best known for his work alongside Jacob Fugar in downtempo duo Angophora. You can listen to a sampler below, and order it on vinyl through Rush Hour here.
Jon Sable, Second Avenue (In Dust We Trust)
What do we have here? A tidy little three tracker of soulful percussive house cuts from In Dust We Trust co-founder and Chaos In the CBD bestie Jon Sable. Jon wrote the songs on Second Avenue as a dedication to his grandfather Jack, and the family home he built. And how better to honor a man and his beautiful timber-walled house situated on an ocean cliff, surrounded by native trees with gorgeous red flowers, and full of books, records, CDs and ideas, than three artfully constructed house cuts? 'All Night, All Right!' skips to a sleek, futuristic bounce, and 'Shoplifters' and 'Shifting Sounds' keep the lush grooves going. Listen below. Order on 12″ here.
Leon Ware, Rainbow Deux (Be With Records)
I'm a bit short on time this week, and this one really deserves a closer look, but I'd feel uncomfortable not at least mentioning it now. The very excellent Be With Records has just released Rainbow Deux, the final album from dearly departed American Soul Music Legend Leon Ware, and what a swansong it is. Co-produced by Taylor Graves, Rainbow Deux features contributions from luminaries such as Kamasi Washington, Thundercat, Ronald Bruner Jr, Rob Bacon, Kimbra and Wayne Linsey, all of whom support, but never overshadow Leon in this final musical statement. Slow-motion house, tropical funk, saxophone soul, soft-focus samba and more, all delivered from the heart of a melodic master who never lost his exploratory impulse. Listen/order on 2xLP here.
NIAGARA, Salmo/São a fonte da sua própria luz (ASCENDER)
Here's the new two-tracker from Portugal's NIAGARA (the group project of Alberto Arruda, António Arruda and Sara Eckerson) on ASCENDER, 'Salmo/São a fonte da sua própria luz'. Where 'Salmo' is eleven blissful minutes of oceanic noise dub, 'São a fonte da sua própria luz' is a short-format beatscape, spiky percussion parts rolling around a monolithic kick drum. I hope you like Tresillos? You can listen to 'Salmo' below. Order the 12″ here.
Okay, that's me signing off for now. More content soon. If you want to read something longform, here's my Bandcamp Certified interview with Australia's Sui Zhen.