Noema / African Shakedown / Interview
Where are you from?
A place beyond the borders.
Where are you based?
I commute between a secret place in the Amazonian rainforest and Berlin.
What made you start?
At the age of six my mother asked me if I wanted to play an instrument and I chose guitar. I have no idea why I chose this instrument, but I`ve done music ever since. I started DJing at the age of sixteen, because I wanted to share music that moves me with other people.
What makes you continue?
"Art is born of I must, not I can." Arnold Schönberg
How would you describe your sound?
My productions are mostly percussive and psychedelic. I record a lot of instruments and try to create organic grooves. To me musical "substance" is as important as a high production standards, so I pay a lot of attention to mixing as well as form, voice leading, voicing etc. which is kind of old school I guess.
When I DJ there's basically two big parts that blend into each other. One is a very funky and soulful side, where I play a lot of Disco, classic US House, some R'n'B and so on. The other, what I mostly play nowadays, is very trippy, percussive and flavoured with traditional music from Orient to South America. Both ways I always vary the tempo between 90bpm to 128bpm, and back.
Where is your favourite place to play / party / other?
I love to play at Salon zur wilden Renate in Berlin, where I'm a resident DJ. It's like playing at home, so it's a good base to experiment and try out new things. I also really enjoy Sisyphos in Berlin. The good thing in both clubs is also that I'm often able to play sets between five and seven hours, which I really love. Then you can really take people on a journey, through different styles, moods and tempos.
Some of the best Parties I`ve experienced in the few last years are the underground parties in Sao Paulo, like Voodoohop and Carlos Capslock. The crowd there is the best one I had the pleasure of playing for in years.
How did you get the residency at Salon Zur Wilden Renate?
My first contact with Renate happened through two other DJs in early 2010, who played there regularly. They recomended me to the booker of the club, because they believed that my sound would fit perfectly there. As usual, bookers get tons of mixes, so I had to ask him a couple of times, well for about half a year, if he had time to check out the mix. At some point I was about to just let it go, but then I sent him a final and super brief mail. Well, apparently he eventually listened to the mix and really liked it, so he immediately gave me three dates in the following five weeks! Ever since then I`ve played there about once or twice a month.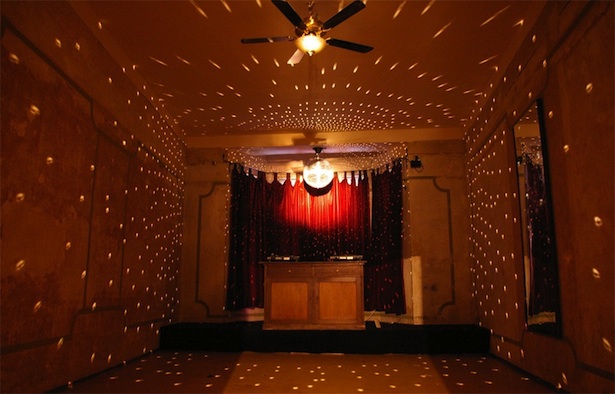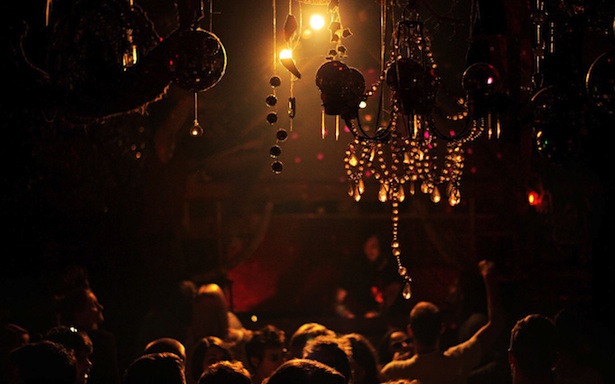 How did you get invited to play in Sao Paulo?
I always loved Brazilian music, so I wanted to go there to check out the country. When I talked about it to a couple of Brazilian friends in Berlin, it turned out that they are very well connected to the underground scene in Sao Paulo. These friends then hooked me up with some key people there, like Thomash from Voodoohop, who is also German, Paulo Tessuto (from Carlos Capslock) and Marcio Vermelho. They liked my sound, so they helped me organizing a proper tour to Sao Paulo, Rio and Porto Alegre. This was two Years ago, and ever since then I`ve gone back every year. Today I'm well connected over there and also made some really good friends. And as a matter of fact, the nightlife in Sao Paulo is the best I know!
What are you most proud of?
I never compromise the standards I believe in and created a bullshit-free zone around my DJing and label without too much support from "the scene".
How / where did you find that Ata Kak track? Any plans to repress again? I just checked Discogs and it`s going for around $80.
I found the tune at the Awesome Tapes From Africa blog. When I played it to my best friend, we both agreed "this is a masterpiece", and I imagined how this track would have had sounded if the artist had access to up to date production tools…so I came up with the idea to do a "tribute re-work", to try to give the original the sonic quality it deserves.
Next thing I did was to write to Brian, who runs the blog, and ask him if he had a contact for Ata Kak, because we wanted to license the track properly. He told us that he didn't, but he was looking for him. About one year later, Brian found him, and we were super happy. I even had a very nice phone call with Ata Kak himself, and eventually we were able to send him his share straight to Ghana!
Brian at Awesome Tapes is holding the rights now for the whole Ata Kak album, so there definitely won't be anymore re-presses.
Who are you working with?
I feel very blessed with the people i'm working with. First of all, I run our Labels with my best friend from early childhood, Jens from Hamburg, which is the best thing I could have ever asked for, because this is exactly how I wanna work. Our label mothership is "The Magic Movement", where we release rather psychedelic music, somewhere between Disco, House and Techno. Here we work with Carrot Green from Rio, Marcio Vermelho, Pedro Zopelar and Thomash from Sao Paulo and Ocean vs Orientalis from Istanbul. We also started "Magic Jams", a sub-division for the more funky and classical Disco / House sounds. So far we only have Snacks from Berlin on this label. And of course there is the African and Brazilian Shakedown series.
All of our artists produce very unique music at a pretty high standard and I'm super happy to work with them. On top, they are all good friends of mine, so we have a sort of family thing going on at the label.
Do you ever bump into the Africaine 808 guys?
Not yet! But we have quite a lot of friends in common, so I guess it's just a matter of time. I'm a big fan of their music!
What are your plans for 2015?
We will concentrate especially on The Magic Movement, where we have a lot of new releases in the pipeline. There's also at least two more Brazilian and two African Shakedowns in the planning. And at least one new record with Snacks on Magic Jams.
Personally, I hope that the label and DJing will grow more in a way, so I can stop teaching at a music school, fully concentrate on my productions and maybe get some time again for my second big passion, contemporary dance and performance.